Zombies spotted on PUBG Erangel
All over PUBG Mobile, there have been sightings of zombie blood and tracks across the snow
No official confirmation has yet been released whether the zombie mode would only be available for Mobile users
Zombies are very likely arriving to PlayerUnknown's Battlegrounds (PUBG) Mobile, as new sightings of washed ashore bodies have been reported on Erangel, one of the main battlegrounds.
Putting Flesh on the PUBG Zombie Mode Rumor
For a few days now, rumors have swirled that PlayerUnknown's Battlegrounds is getting an exclusive Zombie Mode around the time of an upcoming patch later in January. Now, new evidence has emerged as rotting corpses have been spotted washed ashore on Erangel, one of the main competitive battlegrounds.
There have been other abnormalities seen all over the map, with players coming across black gooey substance which is reportedly the undead's blood. Foot stains across the map and snow have begun to emerge, suggesting a lurking, shuffling, lumbering horror. Gadgets Now has grabbed a screenshot from the Military Base island revealing a few corpses strewn on the rocks.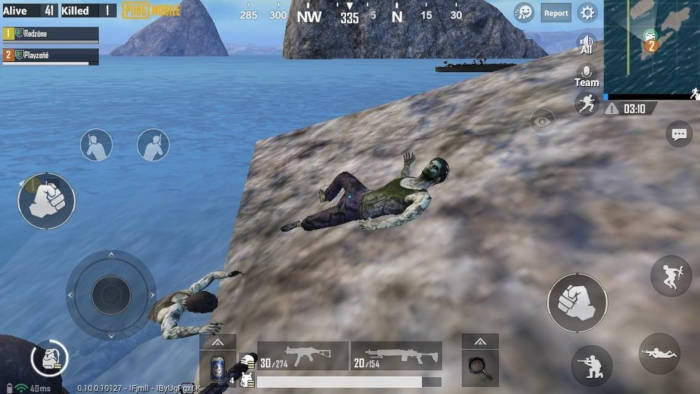 Modeled as players, the corpses flesh out another important detail about the possible zombie mode – players will be transformed into rotting heaps of flesh as soon as they are shot down by an opponent. With no official details yet available to the public, it's all mostly wide speculation, but the signs are all there to be confident of the oncoming apocalypse.
Resident Evil and PUBG Got Skin in the Game
On the occasion of the PUBG Mobile Invitational in Dubai, PUBG Corp. announced they are teaming up with Resident Evil Games, developers who are quite well-versed in the horrors of the rotting flesh.
PUBG has been a success, but the game developers have been somewhat behind their main competitor Fortnite. Truth be told, PUBG is a slightly different game than Fortnite, which appeals to a different crowd of players.
PUBG has managed to achieve important milestone at the end of 2018, breaking the 1-million concurrent players thresholds once again and hitting good revenue performance on mobile as well.
Despite some teams deciding to call it quits on the game, the PUBG' competitive community seems to be slightly better developed than that of its main competitor from Fortnite. Recently, Optic Gaming, Evil Geniuses and Excelerate Gaming have all decide to pull out of competitive PUBG for the time being.