Brawl Stars grosses nearly as much as Clash Royale in December 2018
The successful release of the game could see Supercell expand its year-on-year revenue in 2019
Fortnite mobile raked in nearly half a billion on iOS in 2018
Finland-based mobile developer Supercell has pulled a billion-plus-dollar year in 2018, managing to rake in as much as $1.4 billion from player revenue in 2019. All of this and more possibly by several successful releases, including that of the latest hit, Brawl Stars, Sensor Tower reports
Supercell Reaches $1.4bn in Revenue in 2018
Supercell had a killer 2018 and as Sensor Tower data has revealed – an even better way to wrap up the entire year. In 2018, Clash Royale, the flagship title of Supercell and their main esports product, managed to rake in 42% of the total player spending on Supercell games in December.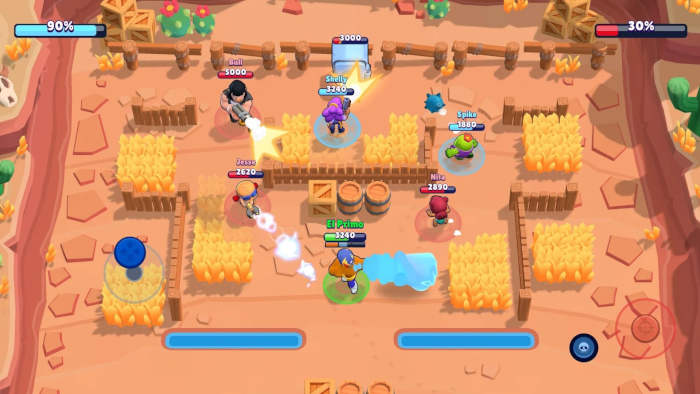 According to the marketing intelligence company, however, Brawl Stars – the belated December game focusing much more on wacky plays than competitive intent, grossed nearly the same amount in a single month.
Individually, games fetched $597 million in the case of Clash Royale and $567 million in the case of Clash of Clans – another competitive game endorsed by mobile games aficionados. Outside the esports spectrum, Supercell has seen Hay Day and Boom Beach continue to chug along nicely, although their numbers paled compared to the aforementioned titles with $154 million and $42 million respectively.
Brawl Stars, Sensor Tower estimates, embodies Supercell's ambitions to return to growth trajectory in 2019 and so far, this has been confirmed by the strong posting of the new game. In terms of profit, Brawl Stars fetched $46 million whereas Clash Royale managed $49.8 million in the same month. Sensor Tower have said that Brawl Stars will hit over $60 million within the first 30 days of its launch, information, which the company will confirm later.
In 2018, NewZoo, another respected marketing agency, reported that mobile games alone will rake in $70.3 billion in revenue, accounting for 51% of the entire market. While the idea of mobile esports has been initially dismissed, it's finally gaining traction with mainstream sponsors and even within the community. Some of the most promising gaming titles include:
Arena of Valor
Clash Royale
Clash of Clans
Fortnite and PUBG mobile
Hearthstone
Magic: The Gathering

Fortnite alone generated $455 million on iOS in 2018, another Sensor Tower report has revealed. PUBG also finished the year on a stronger than usual note, though far from its main competitor, with Fortnite reaching $69 million in December while PUBG kept closer to the $20-million-mark.

Summary

Article Name

Supercell Rakes in $1.4bn in Revenue in 2018, Sensor Tower Says

Description

Supercell has managed to bring in $1.4 billion in revenue in 2018, thanks to its esports and regular mobile games, such as Clash Royale, Clash of Clans, Braw Stars and more.

Author

Publisher Name

Publisher Logo