Treyarch continues to tease bits and bobs for its upcoming Call of Duty game
The worldwide release is set for 26.08.20 the latest hint shared on Twitter has revealed
Treyarch's latest tease is a cover art that displays a Soviet and US soldiers on a poster with the two nations' symbols discretely tucked away in the art
Edging closer to an official release, Treyarch continues to drop bits and bobs about the upcoming Call of Duty game. The latest release features the possible cover art of the game's box.
Treyarch Reveals New Information about the Upcoming Black Ops Game
Treyarch has dropped a bomb in the Call of Duty franchise releasing a cover art that many suggest is the poster for the latest title in the series. This being Treyarch, the company most trusted by Electronic Arts (EA) to deliver on ambitious projects, we can expect a series of teasers and rewarding peaks behind the curtain. 
Call of Duty: Black Ops Cold War is the confirmed title schedule for a release this year, and has already been teased by the company. Prior to the art release, though, Treyarch dropped a video teaser, suggestively inviting players to "know your history."
The conflict in Call of Duty's latest chapter is on the axis of the United States versus Russia, but the video seems to suggest not so much a fight of ideology as to how great powers manipulate written record to serve their view.
In the poster, this line of conflict is continued. The art is basically split between a Russian and US soldier, with each side showing only half of the face of the soldiers. Both strike awe and tempt new recruits for their cause.
Yet, only one can be followed. The latest art is also slightly different from previous attempts to picture warfare as dark. The cover art has brighter colors instead. There are the symbols of both countries, with the bald eagle, hammer and sickle discretely beckoning from the poster.
The main story plot is about 'Perseus', a KGB spy who infiltrated Western intelligence services to wreak havoc in operations. While players didn't catch glimpse of any actual gameplay, the poster reveal came with a date, August 26, which will in all likelihood mark a global release for the company.
Treyarch's Exceptional Marketing Deserves a Medal
Treyarch was very proactive in involving more content creators, dropping bits and bobs of information prior to proceeding with an official release. The company asked of streamers to find hints about the upcoming game in Black Ops 4 and Warzone, and it took quite a bit of coordinated work between streamers to actually get a general idea of which way Treyarch is going with its next chapter.
Black Ops is one of the most appreciated releases in the Call of Duty franchise with an addictive gameplay, a fantastic multiplayer and a zombie mode that might beat almost any zombie first and third person shooter these days.
Summary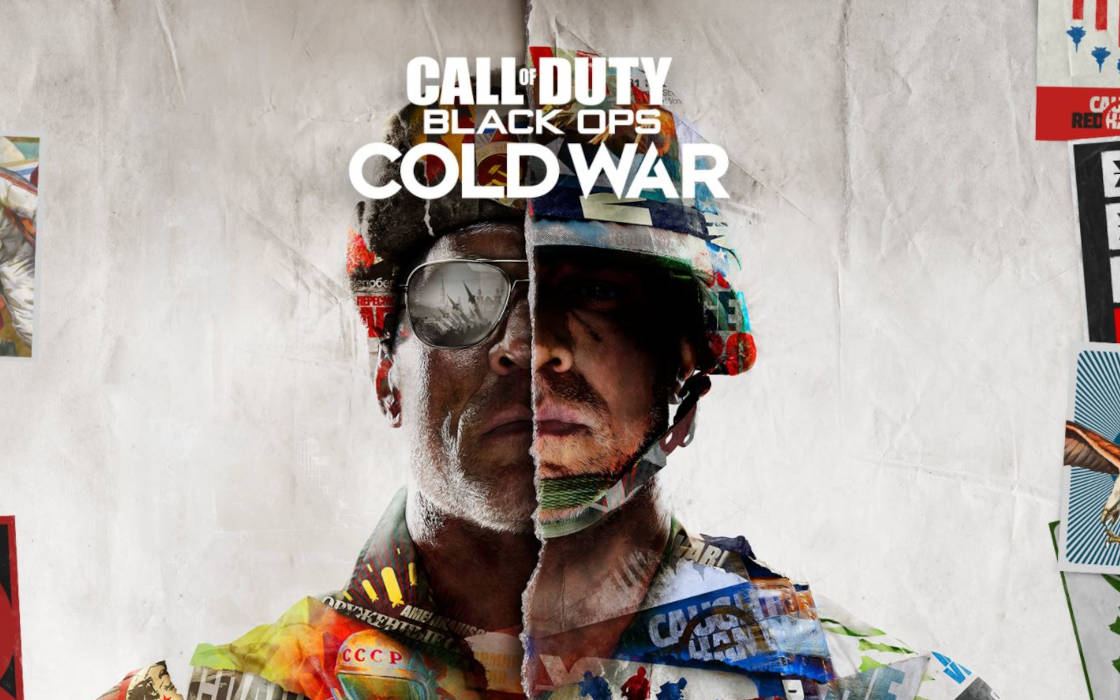 Article Name
Treyarch Drops Cover Art for Call of Duty Black Ops Cold War
Description
Treyarch has teased a new droplet of info, revealing the suspected cover art for its upcoming Call of Duty Black Ops Cold War game. The worldwide reveal is set for August 26.
Author
Publisher Name
Publisher Logo