Long in the making zombies for PUBG are finally here and they come in throngs. PUBG Mobile has teamed up with Resident Evil 2 to debut the "Zombie: Survive Till Dawn" event.
Resident Evil zombies invade PUBG Mobile
60 players band together to repel throngs of zombies
The mode is available for both iOS and Android
Resident Evil 2-Inspired Zombies Appear in PUBG
For the fans of "From Dusk Till Dawn", zombies hold quite a bit of fascination – and PUBG Corp. is here to deliver. Enter the apocalypse and its countless horsemen, in this case – shuffling piles of decaying flesh.
This new cross-over between PUBG Mobile and Resident Evil 2 has been upon us for a little over two days now and the results have been delightful. The newly-inaugurated "Zombie: Survive Till Dawn" mode offer players an opportunity to team up and repeal a zombie apocalypse that has conquered the Unknown Battlegrounds.
The mode features 60 players who will fight Resident Evil 2 zombies, including Licker, G1, and infected law enforcement. The idea behind the mode is simple – to survive, which is also a throwback to the ultimate idea behind Battle Royale games.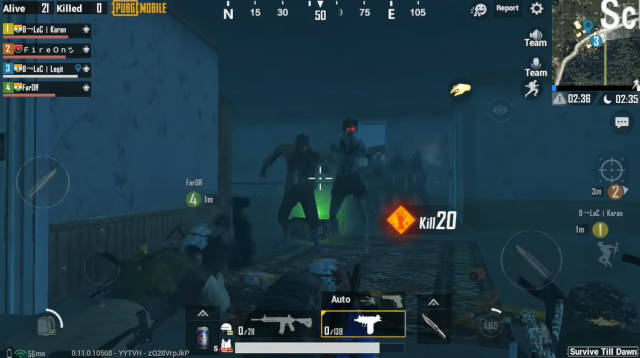 Survival seems like a walk in the park during day time, but come dusk and you will find yourself surrounded by increasingly aggressive members of the undead.
While zombies appear a little dull during daytime, they grow into an organized uniform mass of horrific justice summoned at the behest of special, boss zombies, to tear the flesh off your bones.
Hiding in confined spaces usually doesn't help as the waves of zombies continue to pour in. Thankfully, PUBG Corp. has introduced several weapons to help you sort out a sudden onrush of zombies, courtesy of flamethrowers.
Here's what Tencent General Manager of Global Publishing Vincent Wang had to say about the unfolding zombie horror:
We're thrilled to launch Survive till Dawn, a new gameplay mode that offers the very best of our two game platforms. The 'Resident Evil' series is iconic among gamers and we anticipate incredible support for this gameplay that pushes players to survive a night of terror.
Not everyone can join the apocalypse right away. You'll need to be at least level 10 to get your own whiff of horror in the From Dusk Till Dawn survival mode.
You can snap up either version from the respective online space:
Zombies most certainly hold a strange fascination over all of us. From Left 4 Dead (perhaps a forefather of the Battle Royale genre) to Call of Duty, we're strangely fascinated with the idea of fighting what cannot be killed in theory.
A strange case of windmill-tilting, zombies are simply cool. PUBG even outpaced Fortnite for mobile in January, notching up a 24% growth, perhaps not because of the zombies, but it will be interesting to see if the shuffling heaps of decaying flesh would occasion an even more successful February for the game.
Summary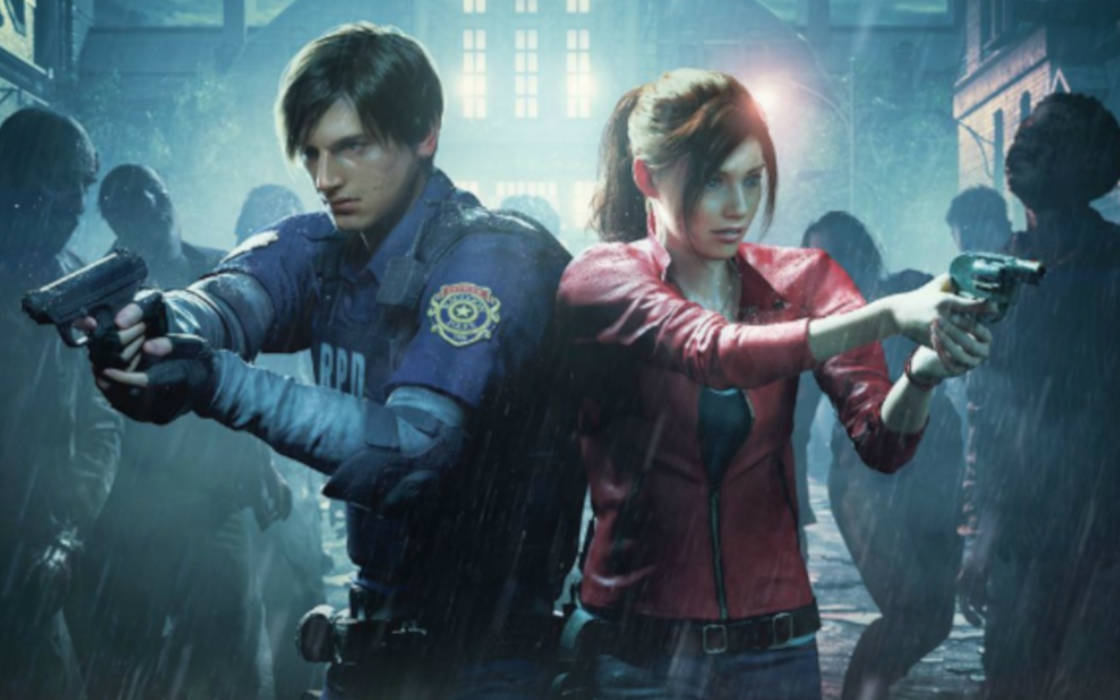 Article Name
How to Play Against Resident Evil 2 Zombies in PUBG Mobile
Description
The From Dusk Till Dawn zombie mode for PUBG Mobile featuring Resident Evil 2 zombies is upon us. Play now on both your iOS and Android device.
Author
Publisher Name
Publisher Logo