Intel and ESL will continue to work on the ESL Premiership in 2019, introducing a slightly changed format and new titles, ultimately seeking to encourage local and grassroots esports to develop and expand.
ESL and Intel to partner for ESL Premiership in 2019 on the tail of a $100 million sponsorship deal
Intel has supported all four seasons of the event
The ESL Premiership will be touring around the United Kingdom and Ireland in 2019 and moving forward
The ESL will host a Premiership Conference on February 8 at epic26
Intel to Support the ESL Premiership in 2019
Intel and ESL have a good relationship, with the chipmaker sponsoring a majority of ESL's esports gigs, most notably, the Intel Extreme Masters (IEM). Now, Intel is returning to help ESL with the Premiership, an event focused on grassroots esports.
The pair has worked together for over 20 years globally, announcing a freshly-mint deal earlier whereby they would seek to invest as much as $100 million over the next three years.
With ESL shifting towards Indonesia, India and other Asian destinations, the organization has managed to keep its eye on what's going on at home.
The ESL Premiership in 2019 will introduce new games which are soon to be announced, although Counter-Strike: Global Offensive (CS:GO) and Rainbow Six Siege have already been confirmed. The event will be hosted from various locations across the United Kingdom, with the venues changing as per the new official format.
ESL will use this as a learning opportunity to better streamline separate LAN events and tailor them to the needs of the target audience.
ESL UK Managing Director James Dean has explained the importance of having Intel involved with the ESL Premiership.
"It provided so many opportunities for aspiring professional players and talent throughout the recent years. It's tremendous news for the UK and Irish esports scene to see Intel extend its headline sponsorship for 2019; allowing for the collaboration of companies to create a really outstanding tournament on a whole new level," Mr. Dean said.
Intel UK Gaming & Esports Lead Scott Gillingham said that Intel was equally excited about the opportunities that Intel and ESL offer to up-and-coming esports athletes:
"Our work with ESL aims to develop the esports industry by showcasing current talent as well as searching for next stars across the UK. 2019 is going to be another great year for UK esports and we are very excited to be a key partner driving the success and growth of the sport"
The ESL Premiership Group Stage is already begun. The prize pool for the entire event stands at £78,500, offering aspiring professionals a hefty prize pool to strive to.
Summary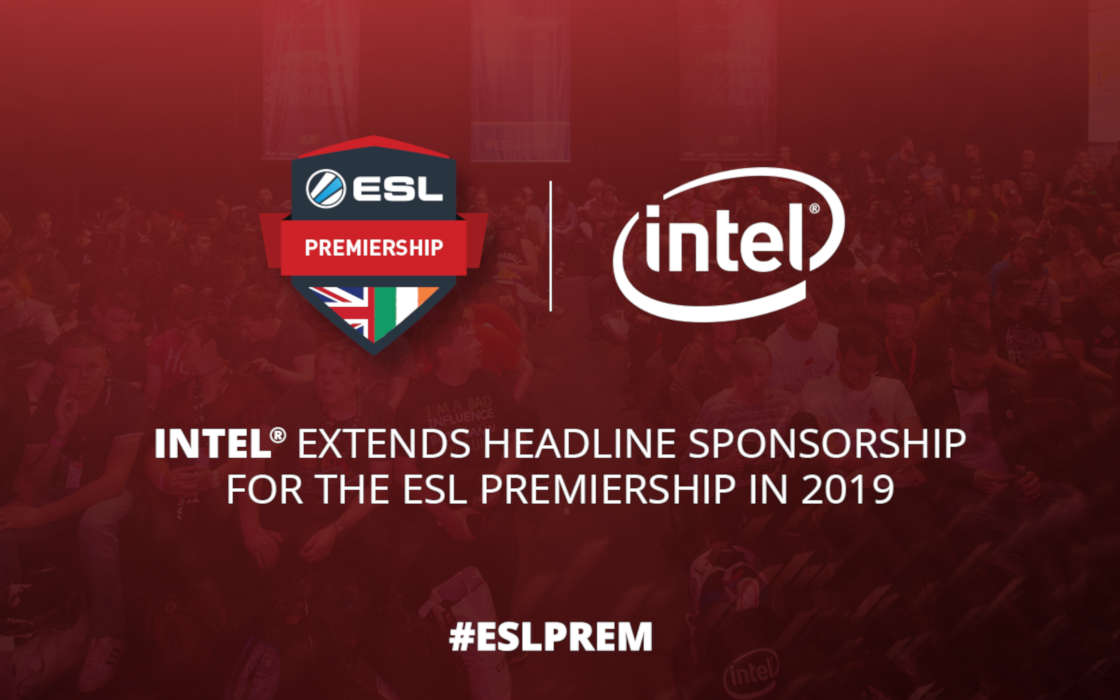 Article Name
Intel Expands Support for ESL Premiership in 2019
Description
Intel will back the ESL Premiership in 2019, introducing some changes to the format. The event will be held at multiple locations across the United Kingdom.
Author
Publisher Name
Publisher Logo