ESL has been expanding rapidly in Asia. Recently announcing a $300,000 championship in Mumbai, India, the world's largest esports tournament & events is now pushing ahead with an inaugural Championship season in Jakarta, Indonesia.
ESL Indonesia partners with established local food brand Indofood
Indofood joins a number of flagship sponsors, including ACER Predator, Ottopay, CBN Fiber
The inaugural season features Dota 2 and Arena of Valor (AoV) as the flagship titles
ESL Finds a Delectable New Partner in Indonesia
The world's best-established esports company, ESL Gaming, is now headed into Indonesia with the ESL Indonesia Championship underway in Jakarta sinceJanuary 19 and continuing until March 1. With $100,000 in prizing money on the line, ESL is definitely serious about consolidating its presence in the region.
As part of its expansion in the country, ESL has teamed up with Salim Group's subsidiary Indofood, which will now be the title sponsor for the event. Salim Group and ESL Gaming teamed up back in September, 2018.
Disclaimer: The video is in Javanese, Indonesia's official language.
The ESL Indonesian Championship will feature Dota 2 and Arena of Valor as the competition's flagship games. Arena of Valor is otherwise known as Honor of King in its original Chinese version. Indofood and ESL will work on a three-month long season, allowing the best 8 domestic teams in each game to compete for a chunk of the $100,000 prize pool.
ESL and Indofood Executives Welcome the Move
ESL Gaming Asia Pacific and Japan Managing Director Nick Vanzetti had the following to say:
We're excited to be able to work with brands such as Indofood, Popmie, Chitato, and Indomilk to bring to Indonesia a true pathway to esports glory. Our partners are crucial in helping us to create the platform for Indonesian players to shine, with more opportunities to reach the global stage.
Mr. Vanzetti was then joined by Indofood Director Axton Salim who expressed confidence that the joint efforts of ESL and Indofood would pay off and develop a stronger local ecosystem for esports.
We hope with this collaboration, more Indonesian players will excel globally. – Indofood Director Axom Salim
Numerous other organizations have been supporting the local esports scene and have decided to join the tournament. ACER Predator, Elevenia.co.id, Ottopay, and CBN Fiber are the other notable sponsors for the event.
ACER Predator has been running extensive grassroots esports events across the entire Southeast Asian (SEA) region, namely the Acer Predator Cup.
The current season of the Acer Predator Cup features Dota 2 and PLAYERUNKNOWN'S BATTLEGROUNS (PUBG). The event is scheduled for February 15-17, 2019, after qualifiers were completed last year.
Summary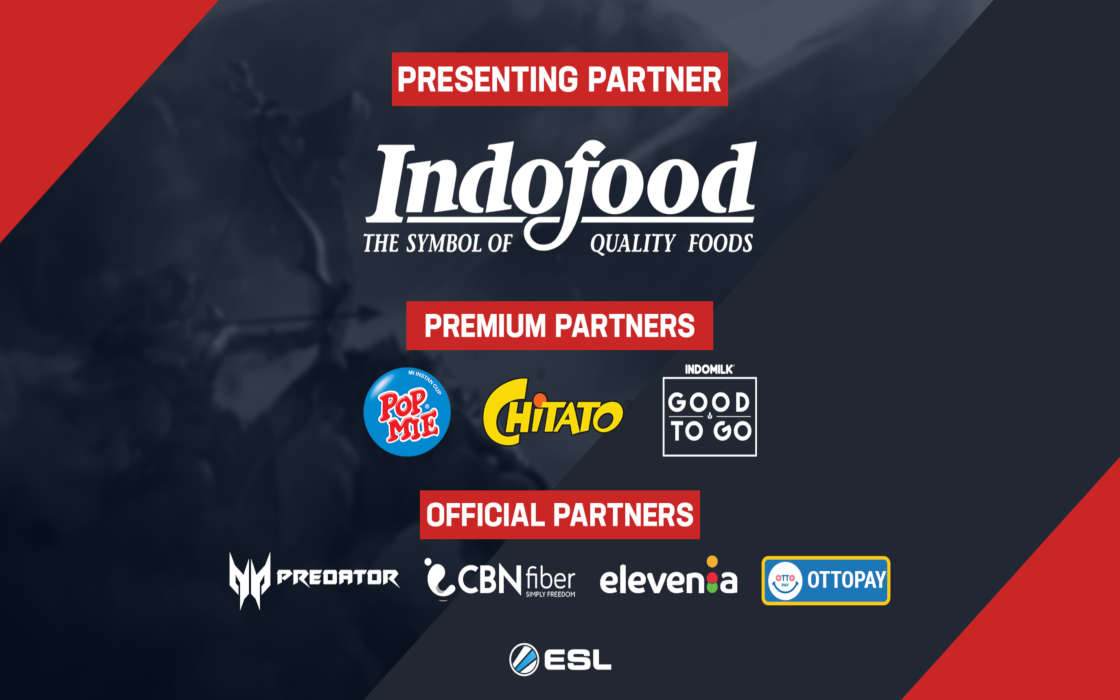 Article Name
ESL Indonesia and Indofood Partner to Popularize Esports
Description
ESL Indonesia has added Indofood as the flagship sponsor for the ESL Indonesia Championship alongside other noteworthy companies, such as ACER Predator.
Author
Publisher Name
Publisher Logo