Amid the COVID-19 outbreak, sports organizations have been shifting towards video games and esports
From La Liga to F1 and the NBA, there has been a steady interest in video gaming and esports
Estimated 3 million watched a single NBA 2K League game and another 1.5 million watched F1 Esports Virtual Series
A growing number of mainstream sports events are shifting towards esports amid the novel coronavirus outbreak. The good news is that many mainstream sporting organizations already had esports infrastructure to adapt to the sudden shift.
The World of Sports Is Looking to Esports to Fill the Void
With traditional sports practically under quarantine, organizations have had to get creative. When Adam Silver, the NBA Commissioner, introduced the NBA 2K Esports League to "the family" in 2018, he had no idea how useful this could be.
In the conditions of a global pandemic that has snuffed out all sports events, Mr. Silver's involuntary prescience has paid off big time. In fact, when the Phoenix Suns took on the Minnesota Timberwolves on March 20, 2020, as many as 3.1 million fans tuned in to watch at the same time.
The move has shown everyone the immense potential of esports competitions as part of mainstream sports – or even a worthy extension. The NBA is not the only organization to have got creative, though.
There are countless others who have done their best to adapt. In 2018, McLaren began investing heavily in its esports teams.
F1 has just announced the Esports Virtual Series as the Azerbaijan Grand Prix has been suspended until at least June, and La Liga soccer players have been tuning in to play against one another in FIFA 20, donating whatever their stream generates to charities. In the case of the F1 specifically, the first official YouTube event held on March 22 was watched by over 1.5 million people.
COVID-19 has mercilessly strong-armed every major competition into compliance mode so much that even the World Cricket Championship 2 (WCC2) has teamed up with mobile esports tournament host, Mobile Premier League, to hurry up and fill in the void left by the lack of regular season cricket events.
More Need for Speed Served in Pixels
NASCAR has for its part teamed up with virtual racing simulator iRacing to introduce the eNASCAR iRacing Pro Invitational Series, with a number of top drivers willing to give the esports series a go.
Quite a few names have decided to join, including Kyle Busch, Christopher Bell, Clint Bowyer, Kyle Larson and others. While most fans are probably dismissive of whether esports racing or SIM racing can live up to the actual strain on the raceway, there have been a few examples of SIM drivers actually taking on motorsports racers with enviable success.
In fact, McLaren has agreed that the strain SIM drivers and actual racers have to undergo is fairly similar owing to the challenges of driving in a simulator. Even drivers use simulators to prepare themselves for real world events and to clock in extra hours when they see the need to.
Meanwhile, the NFL has also been showing a growing interest in esports as not only an alternative to the mainstream sport, but also an opportunity to attract a younger generation of players.
Summary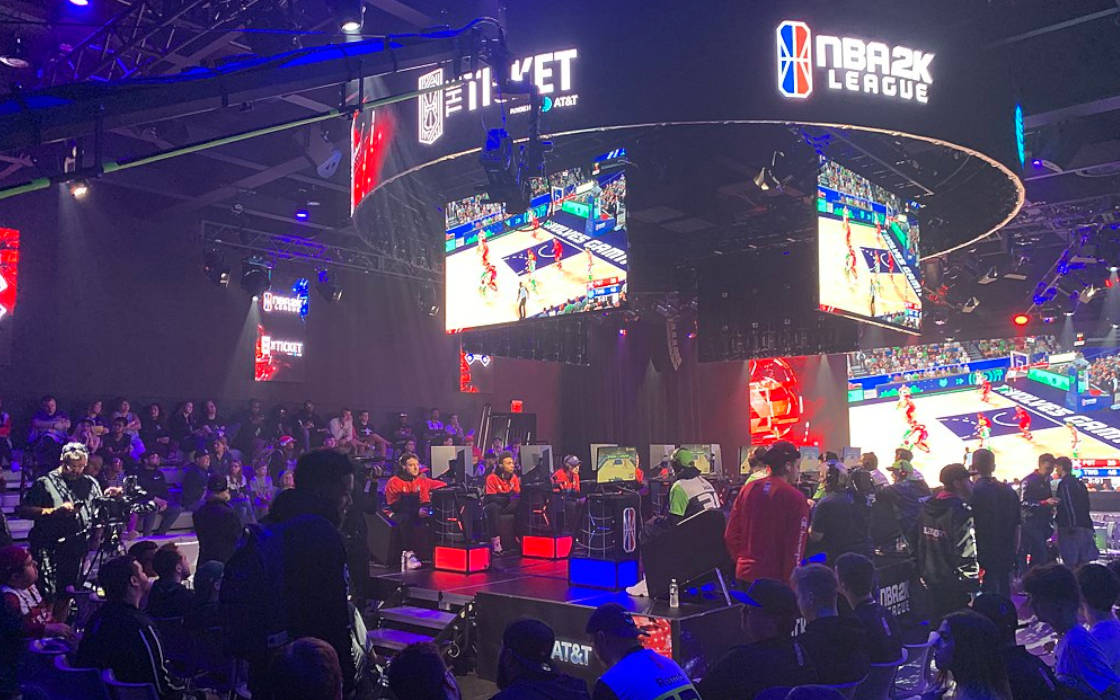 Article Name
Esports in Time of Pandemic: Sports Is Ready to Go Digital
Description
Amid the COVID-19 or coronavirus outbreak, many sports comeptitions have proven prepared to make a shift towards esports and set-up virtual series.
Author
Publisher Name
Publisher Logo