Amid the growing popularity of college esports and the job market for young professionals with a flair for competitive gaming, Hitmarker and the University of California, Irvine are entering a strategic partnership aimed at creating the esports professionals of tomorrow.
HitmarkerJobs.com and UCI team up to create the esports managers of the future
UCI will teach remotely via the Division of Continuing Education
Top executives from Twitch, Activision/Blizzard to lecture
UCI and Hitmarker Create the Esports Opportunities of the Future
HitmarkerJobs and the University of California, Irving have detailed a partnership involving UCI's Division of Continuing Education-developed remote esports courses. The university will seek to teach interested individuals the skillset that they would need to succeed in the competitive video gaming industry, relying on data from Hitmarker.
As the premier job platform for companies and those looking for employment, Hitmarker will help UCI spread awareness about the university's Esports Management course, using the brand's social media infrastructure.
HitmarkerJobs.com Managing Director Rich Huggan shared his excitement over the new partnership, saying:
We're really excited to be able to announce this initial partnership and to be able to assist the great people at UCI with promoting their program.
"When they approached us about working together we looked into the legitimacy of their course and instructors, in order to ensure the users that sign up to it receive high-quality esports education from professionals that really know the scene," said Mr. Huggan.
He then expressed his confidence that UCI's efforts will pay off: We believe that the courses from UCI's Division of Continuing Education provide exactly that, and we're delighted to be able to offer them to our user-base at a discounted rate.
Interested parties will equally benefit from the Esports Career Planning, which will help would-be professionals to pursue an aspect of the industry they feel comfortable with. HotmarkerJobs.com existing users can benefit from a 10% off the price of the course by entering a promotional code.
Drawing from Hitmaker's expertise, UCI will focus on teaching essential skills, outlined by the partners as:
Ability to communicate with esports audience
Reaching out to fans and drive social interaction
The smooth organization and execution of live events
The program has managed to secure top figures from the esports world, including high-ranking executives from Twitch, Activision, and Blizzard, and other key figures. This is not surprising, since Activision and Blizzard are ranked as the biggest employers in the esports market presently, based on Hitmarker data1.
Hitmarker offered a comprehensive study of the job market for 2018, revealing insights that have dispelled some of the lasting prejudice against the market, particularly that labor went unpaid.
UCI DCE Managing director Stephane Muller had the following to add to Mr. Huggan's statement:
Esports is a rapidly changing industry with a variety of career opportunities created every day. To partner with an organization that offers such a valuable service to professionals looking for work in the industry felt natural to our team.
Mr. Muller then continued: We know that our students will appreciate learning about all that Hitmarker is doing to connect growing esports organizations with talent from around the world.
UCI owns an iBUYPOWER-developed esports arena equipped with 72 high-performing computers and sprawling on 3,500 sq ft. iBUYPOWER recently became an official sponsor with the National Association of Collegiate Esports (NACE) in a bid to help universities around the United States develop sustainable plans and be able to afford their own arenas, as a stepping-stone for the future pursuit of varsity programs.
The course can be accessed via UCI's official website.
Summary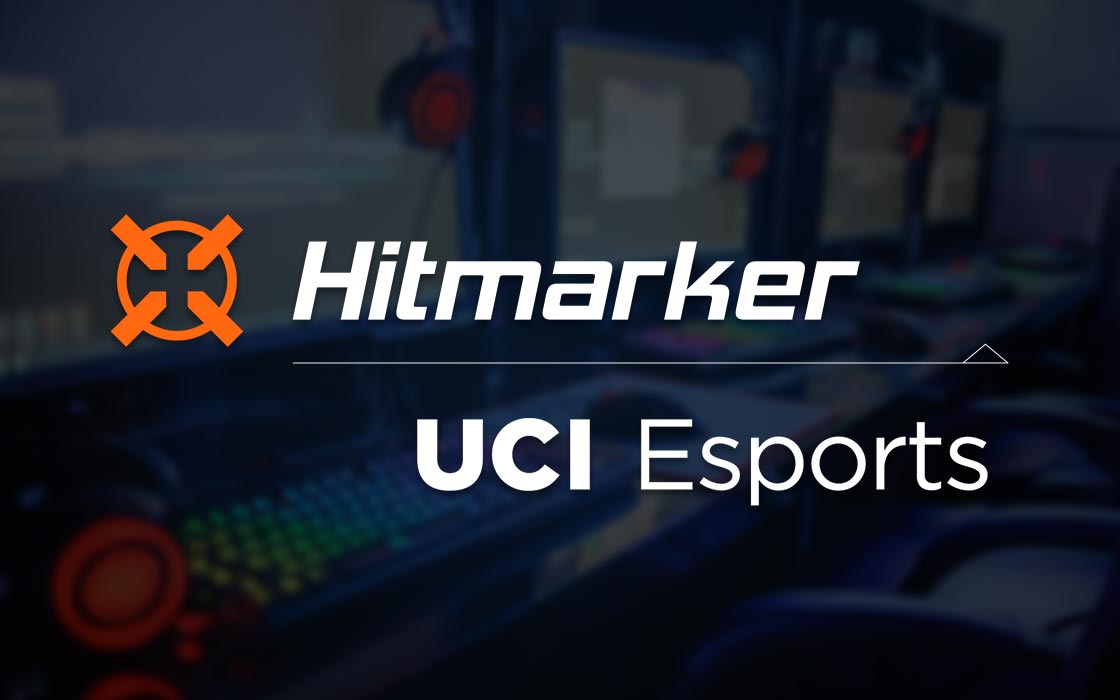 Article Name
Hitmarker and UCI to Teach Esports Management
Description
HitmarkerJobs.com and the University of California, Irvine will offer young professionals wanting to be esports manager an opportunity to learn the necessary skills.
Author
Publisher Name
Publisher Logo