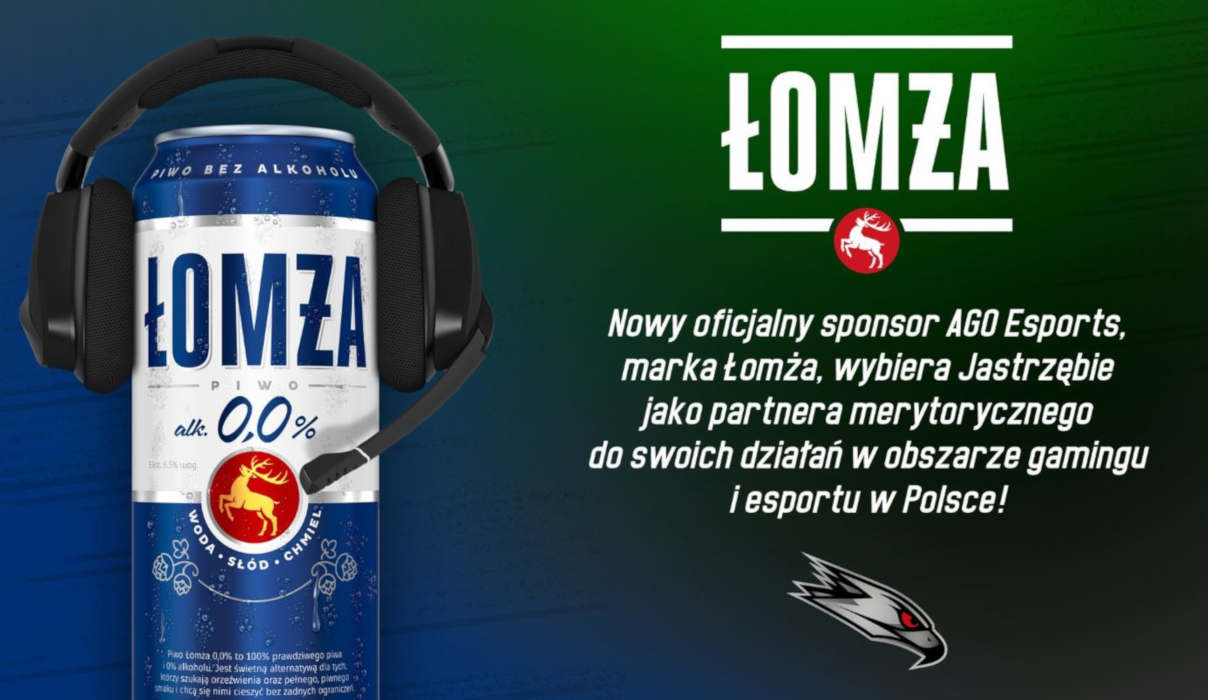 Polish esports powerhouse AGO Esports has teamed up with brewery Van Pur S.A., the maker of the famous Łomża flavored beers. Van Pur S.A. is engaging with esports fans for the first time, choosing an established partner in AGO Esports.
Flavored beer brand Łomża enters partnership with Polish esports organization AGO
The companies will share their intellectual assets and infrastructure to boost awareness
Esports are egalitarian, says Łomża representative
A Strong Partnership Is Brewing: AGO Esports Chooses Łomża
AGO Esports and manufacturer of popular flavored beer band Łomża, Van Pur S.A., have signed a new partnership to boost awareness about their respective assets.
As a result of the partnership, the companies will obtain access to each other's intellectual and infrastructural resources.
The esports organization will support Van Pur S.A. in the company's advertising efforts along with promoting the right attitude towards esports and the development of the industry in Poland. Łomża will strictly market its non-alcoholic beer.
Łomża made an official statement, sharing their appreciation for the newly-struck partnership with AGO Esports:
We appreciate esports and the recent developments in the competitive video gaming world, which offers a new area for sporting rivalry. We want to support the culture and people who have chosen esports as their path in life, and this is precisely why we have teamed up with AGO Esports who have vast organizational resources and intellectual property making it possible for Łomża to reach more esports-savvy people in Poland.
Poland has been actively advancing in developing its esports ecosystem bringing it to an international level. Concerns about physical fitness and mental health have long been addressed by the country's esports elite, with AGO Esports appointing its own health expert in the face of Sebastian Krzepota.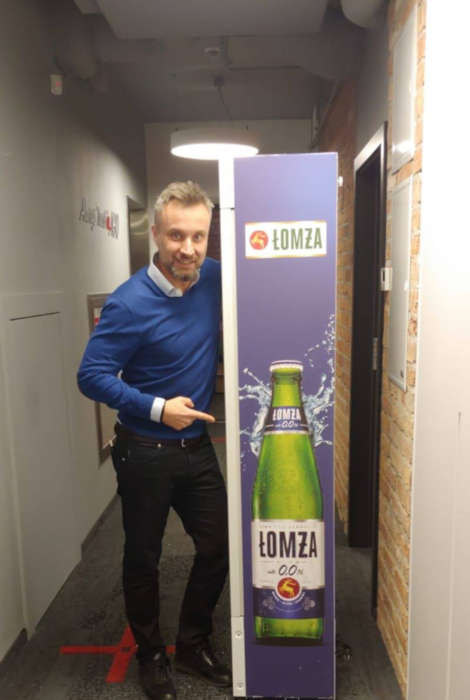 Van Pur S.A head of marketing Maciej Dymalski has also outlined the direction the company wants to take:
We understand that the sacrifices that go hand-in-hand in choosing esports as a career, so our beer contains 0.0% alcoholic content, but still allows you to enjoy an authentic beer taste, without the consequences of alcohol consumption.
AGO Esports Manager, Jakub Szumielewicz, also commented on the partnership:
We are pleased with Van Pur S.A. support for the segment and delighted that they have chosen us as their partners.
Łomża representatives have also highlighted the egalitarian nature of electronic sports, allowing everyone to compete on par with the rest , which is one of the reasons why the brand decided to back AGO Esports.
Summary
Article Name
AGO Espots teams up with beer brand Łomża in Poland
Description
Polish esports powerhouse AGO Esports has teamed up with brewery Van Pur S.A., the maker of the famous Łomża flavored beers.
Author
Publisher Name
Publisher Logo