Apex Legends has edged out Fortnite on Twitch in the first week of release. The game has sported some impressive numbers, including 491,894 concurrent viewers and 10 million active players within 72 hours of release. Not all is at appears, though.
Apex Legends draws a big crowd in Week 1
The Titanfall-inspired title beats Fortnite on Twitch
Apex Legends is headed for an esports future
Yes, Apex Legends Beats Fortnite in Terms of Streaming Potential
Let's not hang on the headline. Apex Legends saw a great uptick in the concurrent viewers on Twitch in its first week of release, registering 491,894 unique users while Fortnite reached 326,454 across its channels.
It's not entirely surprising nor is it a clear-cut signal that anything in the balance of powers is shifting. Apex Legends is free-to-play (F2P), highly-polished, and with an accommodating learning curve that allows you to quickly internalize the dynamics of shooting.

A curious amalgamation between Overwatch, PLAYERUNKNOWN'S BATTLEGROUNDS and Fortnite, the game has its distinct charm, which sets it apart. Steeped in the Titanfall Universe, Apex Legends's game introduces players to a re-drawn realm where there's no hint of Titans and a few cool movement mechanics from the old games.
Then again – Apex Legends is no Titanfall, plain and simple. And yet the game is engaging and a distinct game, but there are a few wrinkles that must be taken into consideration before drawing big conclusions.
EA and Respawns Entertainment Recruit Top Streaming Talent
Apex Legends has spread like wildfire. The news has bounced off one news source to the other, with outlets racing hand over fist to be the first with some exciting new details about the game.
The truth is EA Games have been quite determined in getting the world out. When I stumbled upon @PlayApex, there were meagre few hundred followers. A week from February 4, the number stands at 400,000 followers.
Part of this has been the expectation of many Titanfall fans to see the franchise extended, with all the bells and whistles coming along. Rather, it was just the universe that got to live on. And yet, the draw has been sufficient to keep people engaged.
Another important aspect of EA's apt marketing is bringing some of the most known Twitch faces to spread the word. The upcoming Twitch Rivals Contest will feature a number of respected streamers, including:
Guy "DrDisrespect" Beahm
Michael "shroud" Grzesiek
Jeremy "DisguisedToast" Wang
Fortnite players haven't just blindly followed their community gurus, with players finding merits in Apex Legends on their own. Some observers have noted that Apex Legends already feels more competitive, perhaps having to do with the Source Engine that supports the game.
Do We Really Need to Talk Esports Everytime a Game Comes Out?
It's a fair point and esports is definitely a bit of a craze right now with people expecting everything to be "competitive" not just for the sake of satisfying one's need to excel at a video game, but more so for the sake of developing it into a spectacle watched by hundreds of thousands.
Years ago, the only esports we got was StarCraft, Warcraft, and Counter-Strike, with quite a few notable additions, which I am leaving out at this point.
Perhaps it's not really the time to talk esports at this point, but most Battle Royales head this way. Apex Legends already has announced its first tournament, so even if the esports talk is a bit premature on this occasion, Respawn Entertainment seem to have invited it.
Summary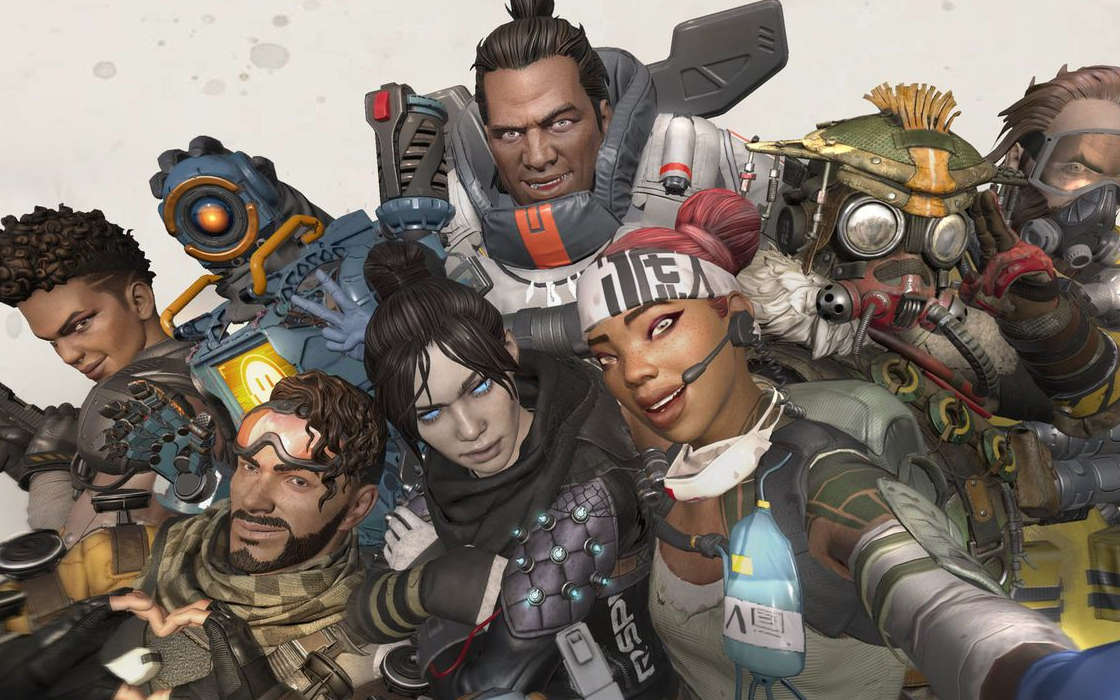 Article Name
Apex Legends Amasses more Viewers than Fortnite in Week 1
Description
Apex Legends managed to outstrip Fortnite in terms of viewership in the first week of release. Will this trend keep?
Author
Publisher Name
Publisher Logo