Collegiate esports are huge in the United States. Over $10 million is currently available in scholarship funds, apart from the multi-million investment in school property related to esports. Now, ESPN wants to do its fair share to develop high school and college competitive gaming a notch
The ESPN College Esport Championship has been announced
The event kicks off on May 10 and concludes on May 12
The ECEC will be held at the George R Brown Convention Center, Houston
Hundreds of schools to compete in Tespa and the Collegiate Star League
ESPN Events Announce First College Esports Tournament
Esports in North American are a big business. Their popularity has grown to the point where collegiate and high-school esports are now all the rage, with new shiny arenas built and students granted scholarships for competing in Fortnite, Overwatch, League of Legends, Rocket League, and others.
ESPN Events has announced its first branded esports event focusing on the talented segment of college esports players. The ESPN Collegiate Esports Championship will bring together hundreds of schools from across the United States.
The LAN competition will take place on May 10 through May 12 at the George R Brown Convention Center Comicpalooza, Houston. The event will feature several flagship titles, including:
Overwatch
Street Fighter V: Arcade Edition
Heroes of the Storm
HotS, SC II, and SFV are all nice additions. Unfortunately, Blizzard stopped its support for HotS esports, sending the game in a tail spin both in terms of viewership and its competitive community. Collegiate esports may soon drop it as well, as the prospects here seem slim.
With esports growing on college campuses, @ESPN announced the creation of the College Esports Championship. The LAN finals will be May 10-12 in Houston.https://t.co/U1gNxHC2Ii pic.twitter.com/Mx4CfSfdiA

— ESPN Esports (@ESPN_Esports) March 13, 2019
SC II on the other hand is one of the most skill-intense games demanding superhuman reaction time and analytical thinking, making it one of the best highlights here.
SFV successfully captures North America's well-developed fighting games community (FGC), and bringing a flagship title such as Street Fighter to the fore is definitely a great call.
Blizzard SVP of live experiences Todd Pawlowski shared Blizzard's enthusiasm to see its games be part of the event and collaborate with ESPN:
ESPN has been a terrific collaborator with Blizzard Esports over the years, having created monumental esports moments together, and we couldn't be more excited to team up again to provide our collegiate players the opportunity to finish out the spring Tespa season on the big stage.
College Esports Scholarships Up for Grabs
High school esports have been developing with one specific goal in mind – sending qualified gamers to colleges and helping their students obtain the necessary funding to make the cut at a prestigious university.
This is precisely what ESPN has in store for winners who will be granted yet undisclosed scholarship funds. Although not the entire event will be streamed, there will be highlights from the LAN finals and qualifying rounds.
ESPN VP of digital media programming John Lasker noted the progress that universities have made in esports:
As universities continue to grow their esports programs at the varsity, non-varsity and club levels, we're proud to be providing a platform for national exposure and recognition of some of the most talented players in the collegiate space.
ESPN has long been a supporter of esports providing in-depth industry coverage, specialists analysis, tournament results and more. The decision to expand into hosting events shows foresight and even bigger engagement with the sector.
Summary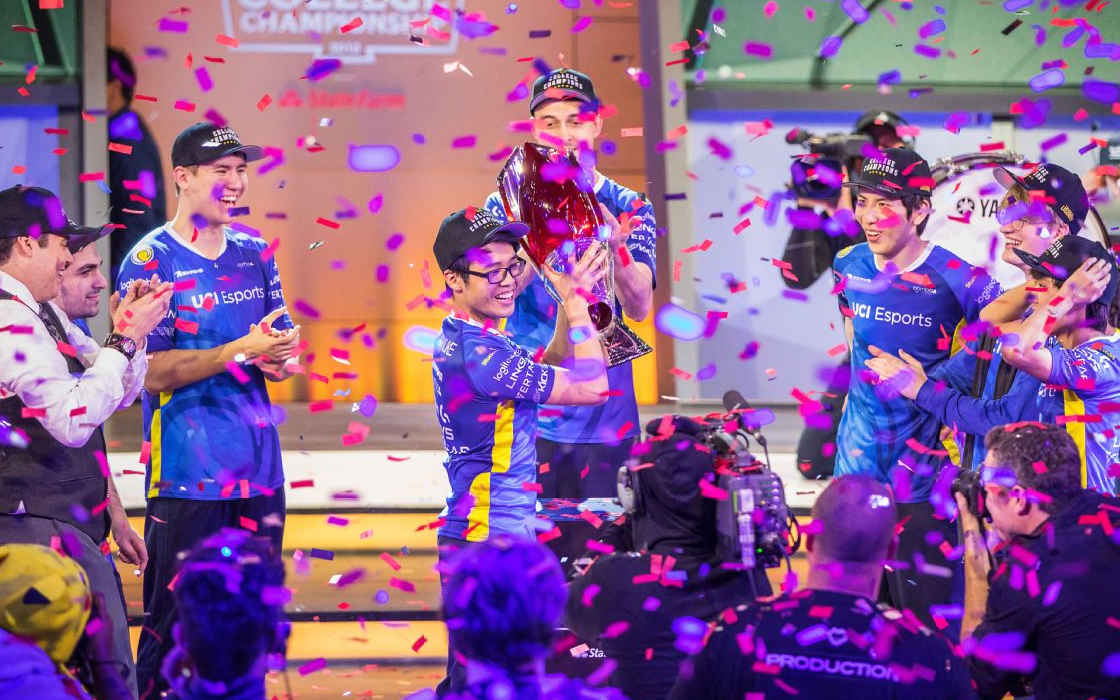 Article Name
ESPN Hosts Collegiate Esports Event in Several Games
Description
ESPN is hosting the ESPN College Esport Championship bringing over 700 school teams together to compete for esports scholarships.
Author
Publisher Name
Publisher Logo