ReKTGlobal's latest Series A funding brings it $10.8 million in fresh capital
Gross Labs founder Nick Gross joins as member of the board
ReKTGlobal to focus on developing LEC professional team Rogue
Esports owner ReKTGlobal has managed to successfully conclude another funding initiative worth $10.8 million, part of a Series A round. The organization will use the money to develop its main competitive asset in LEC, team Rogue.
ReKTGlobal Adds $10m to the Org's War Chest for Rogue
Now that the League of Legends European Championship (LEC) is just around the corner, ReKTGlobal has decided to step up its efforts to see the company's flagship professional outfit, Rogue, succeed. In a Series A funding round, ReKTGlobal has been able to add $10.8 million in fresh capital.
As a result, there will be some changes to the company's structure. Gross Labs founder Nick Gross will be joining as a Member of the Board at ReKTGlobal. There has been various investment coming from existing and new parties, including:
Steve Aoki
Imagine Dragons Manager Mac Reynolds
Live Nation
American Music Manager Larry Rudolph
Ozone Entertainment Founder Bret Disend
1916 Management Founder Jonny Gordon
Imagine Dragons were one of the big names to invest in the company in 2018, with Daniel Platzman thinking that esports are going to expand at a rapid clip in the years ahead. Platzman and his fellow band member Wayne Sermon became investment partners in May last year.
Gross is no stranger at ReKTGlobal either. He has worked on the Find You Grind lifestyle program as well as the Junior Rogue scholarship program, which has been focusing on headhunting Fortnite talent, and bringing individuals up to speed to compete against the best in the industry.
Gross also noted the correlation between esports and colleges and the developing climate for varsity programs:
By partnering with ReKTGlobal, Find Your Grind was able to bring esports curriculum to high schools across the Unites States and award $450,000 in annual scholarships to students interested in exploring esports as a possible lifepath.
Gross said that he was excited about the sector and he was pleased with having been offered the opportunity to join the board at ReKTGlobal, taking matters "to the next level".
His involvement was also met positively by ReKTGlobal co-founder Amish Shah:
Nick Gross and the investors selected for this round bring incredible expertise and connections in the entertainment world that will help fuel Rogue's international growth as a pro gaming powerhouse with esports superstars, celebrity supporters and a rabid fan base.
Gros is a valuable asset to the ReKTGlobal team, not only for his affinity for esports, but also the fact that he supports collegiate esports. NACE the governing body in the United States, has recently revealed plans to run with a new Counter-Strike tournament due this spring.
Meanwhile, universities continue to expand on their varsity programs in a bid to recruit top talent and even add professionals to train their teams.
Summary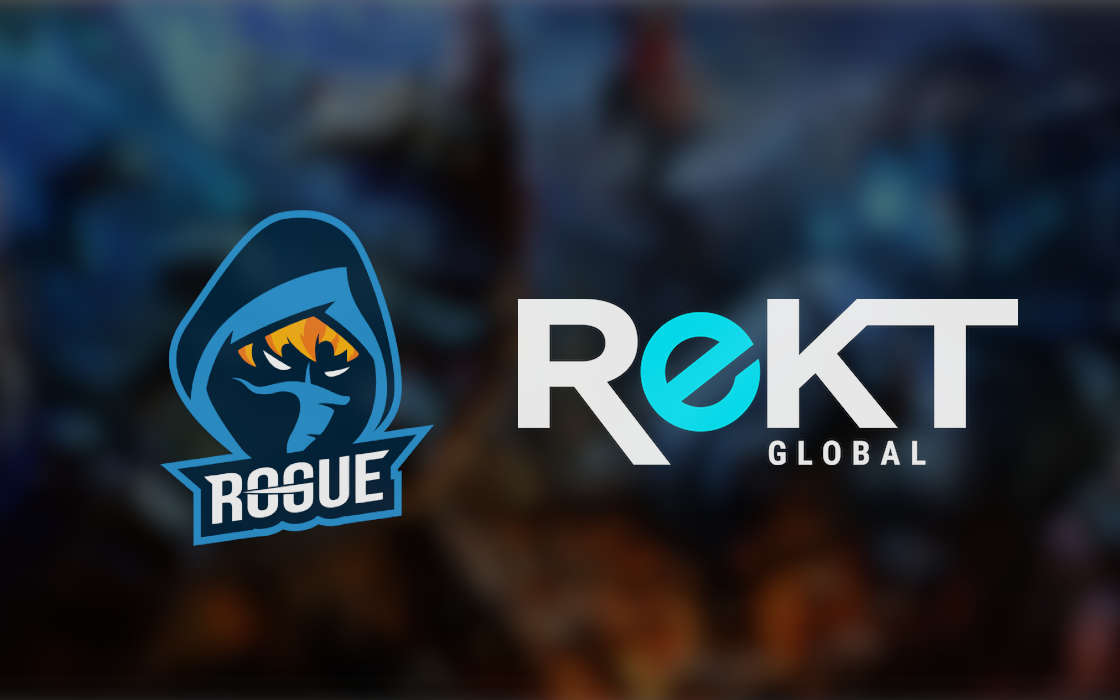 Article Name
ReKTGlobal Concludes Series A Funding, Adds $10.8m
Description
ReKTGlobal has secured another $10.8 million in a Series A funding round, intended to bolster the company's LEC representative, Rogue.
Author
Publisher Name
Publisher Logo