Women in esports are underrepresented, but that's no reason for concern as intelligence company Interpreter has released a new report showing positive trends. If esports-focused female gamers are fewer than their male counterparts, women are just as avid about casual gaming as men.
Women esports viewership grows to 30.4% in Q4, 2018
Female gamers more likely to engage in casual mobile gaming than men
More role models needed on the basic level of esports
Women Viewership in Esports Grows
Marketing intelligence company Interpreter has revealed interesting data about women viewership in esports. According to the report, female esports viewers have grown to 30.4% in 2018, compared to 23.9% in 2016. A nominal, but tangible increase.
Given that esports is dominated by men, the progress remarked by Interpreter's report is significant, pointing to shifting paradigms.
Part of this could be thanks to mobile gaming, as games for portable devices are more readily embraced by women both on a gameplay as well as community levels. Case in point Southeast Asia (SEA) where female streamers and gamers are a common sight.
Interpreter Vice President of Research in Europe Tia Christianson has noted that altering behaviors was difficult, but she also expressed optimism at the newly revealed trend:
Changing behaviors among a large segment of people is difficult. Progress of this size always takes time; however, a gain in gender share over a two-year period is a trend in the right direction.
Ms. Christianson believes that should the trend keep intact, women could account for another 6% of all esports viewership, leading to a better gender parity in esports viewership within 2 years.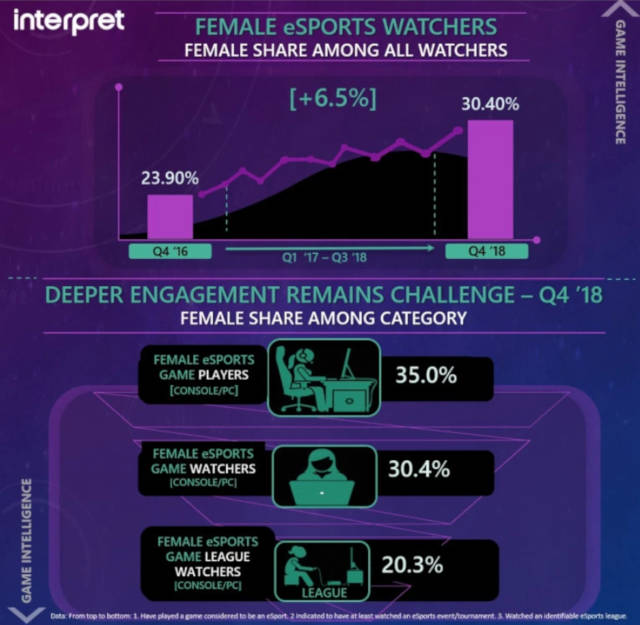 Interestingly enough, female esports players constituted a significant number of all gamers, with 35% of participating being women.
The female esports game watchers for console and PC were 30.4% as specified before. Meanwhile, "League" watchers were 20.3%.
Women Represented on Professional and Player Level
Women involvement in esports has been pronounced, though not always glamorous. Cecilia D'Anastasio's award-winning piece describing a culture of sexism within one of the largest esports/gaming companies, Riot Games, has been met with a mix of anger, surprise, shame and probably a realization that not all is well in paradise.
Still, apart from all that fear-mongering, there are reasons to feel confident that women are involved with esports. Based on a HitmarkerJobs.com research, women's involvement on a professional level in esports has grown to 16% in 2018 and is on track.
Ms. Christianson expressed her enthusiasm at the prospect of seeing a more evolved esports industry that includes women:
As an industry, more progress will be made as females' role in traditional esports titles continue to grow, given the efforts from some of the industry leaders. More likely than not, a lot of that growth may come in non-traditional esport genres, and especially games tailored to mobile and tablet devices.
Viewership has been growing every quarter since 2016, Ms. Christianson noted, cited by Venture Beat.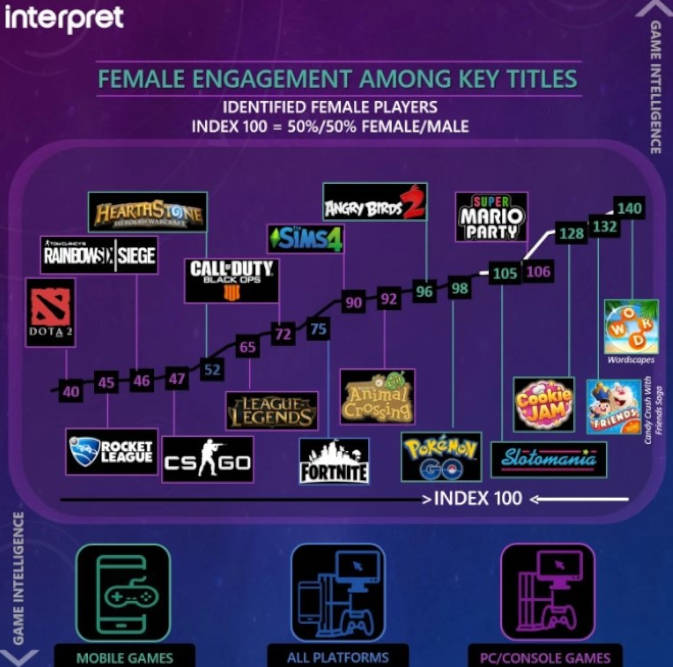 Casual gaming, though, especially for mobile gaming remains dominated by female gamers. As reported before, Skillz, a platform focusing on alternative esports titles, revealed that 7 out of the 10 top-earners on the platform were women.
Though Skillz has shown that female gamers tend to be better at "mobile esports" of sorts, it's still worth noting that Skillz's platform invites a slightly "gambling" approach towards esports, and might not be considered the real thing.
Admittedly, women's participation in mainstream esports is low, with titles such as Hearthstone and Overwatch having only 26% of their population as female gamers. Counter-Strike: Global Offensive and Rainbow Six Siege were at 24% and 23% respectively and Dota 2 only had 20%.
Lack of Role Models
If women are still underrepresented in esports on gameplay and professional level, it has partly to do that there's a lack of women in the lowest levels of esports, a sentiment shared byHearthstone professional Cordelia Chui:
The reason there aren't enough women at the higher level is because there aren't enough women at the lowest level of esports. – Cordelia Chui speaking for GamesIndustry.biz
Again, SEA is turning out to be a leading example of how female gamers can be involved into esports, with strong personalities such as Ramona Azween leading the way.
Summary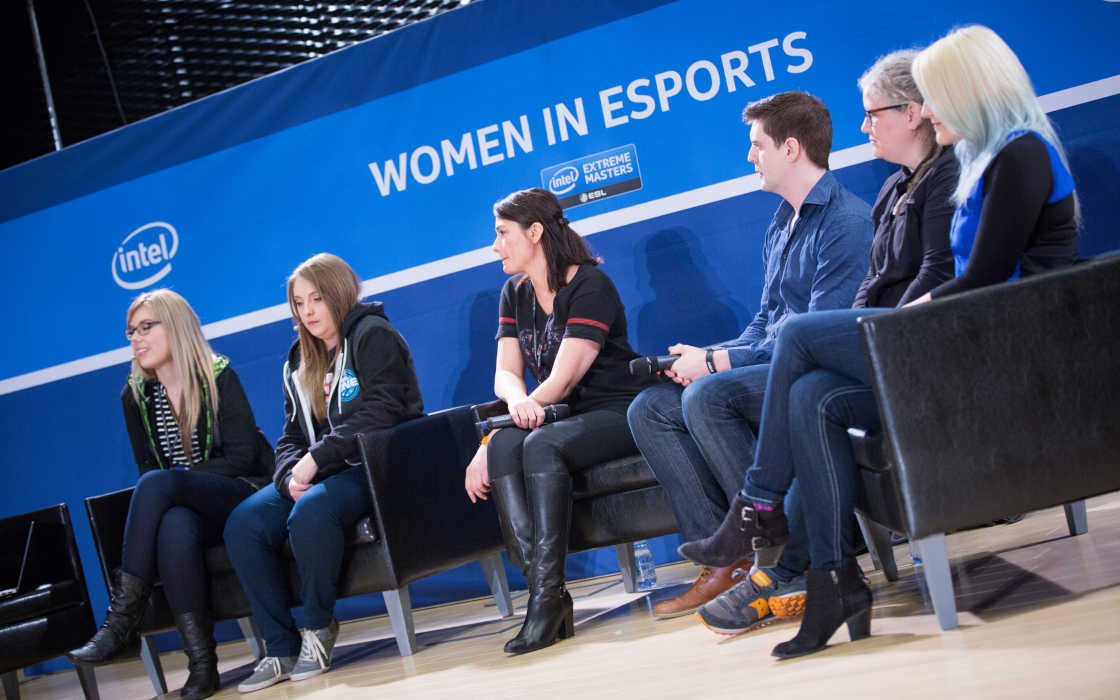 Article Name
Women Esports Viewership Reaches 30.6% in Q4, 2018
Description
Marketing intelligence firm Interpreter has posted its latest figures about esports viewership, reporting that female watchers have reached 30.4% of the total.
Author
Publisher Name
Publisher Logo