Hyper Scape reaches good viewership numbers in first day of launch
The game releases with limited access to Europe and North America
Some 450,000 viewers tune in to watch in the first hour, with the top watched streamers averaging around 100,000 viewers
Ubisoft's Hyper Scape has launched its Closed Beta on Thursday, July 2 with the game clocking 450,000 viewers within an hour of release.
Hyper Scape Closed Beta Launches, 450,000 Viewers Tune In
Ubisoft's Hyper Scape has had a strong start with the game launching the Closed Beta with limited access in Europe and North America for PC. Twitch numbers for the game quickly climbed up to 450,000 viewers in just the first hour of launch.
Streamers were quick to bank in on the game as both xQc and Tfue averaged 100,000 viewers combined to run a quick test of Ubisoft's futuristic and ambitious project. Ubisoft has come up with a clever way to incentivize the community, tapping into Twitch drops as a worthwhile feature that has been quite successful with other games.
When Riot Games launched VALORANT a few months ago, Twitch drops allowed the company to boost viewership by distributing beta keys through the feature.
Gameplay and Setting
The action in Hyper Scape takes place in a virtual city from the future, Neo-Arcadia, which for all intents and purposes feels inspired by TRON. The shooter allows players to pick "Hacks" and modify the game environment to their advantage, gaining competitive edge as they vie for supremacy.
Finding the right hack gives players the ability to turn invisible or drop a mine for unwitting enemies to walk into, or deploy an energy wall and shield teammates form oncoming hostile fire.
Yet, running into a hack alone isn't enough, as the game comes with the Fusion mechanic boosting each Hack and by extent, the abilities they allow you to deliver, by a fair bit. The map will also evolve as you continue to play, owing to the Decay feature.
Parts of the map will begin to disappear or the environment suddenly will turn more hostile, reminding payers of the battle royale genre. The Echo mechanic will allow killed teammates to respawn on a special pad that has replaced the body of a fallen enemy.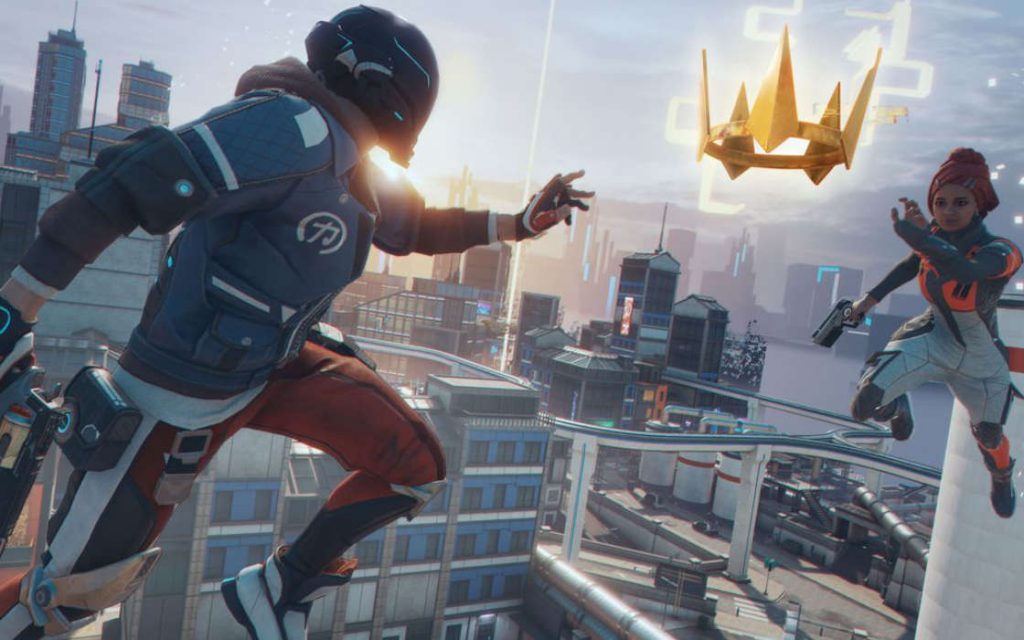 Another cool feature is the Crown mechanic which means that when the item spawns, your team has to hold onto the object for 45 seconds and thus win the game. This makes for dynamic gameplay, but it also begs the question, are 45 seconds too long or not enough?
The game definitely comes with excellent features and a gameplay that defies traditional gameplay. Ubisoft has successfully created a futuristic world that you will be immediately drawn to.
Modest Viewership, Top Performer
While viewership for Hyper Scape AKA Prisma Dimensions has been modest compared to VALORANT, Riot Games' own take on the world of fantasy shooters, the title has shown promise. Hyper Scape performed well within its first day of Closed Beta, marking some good numbers on Twitch, and the aforementioned 450,000 people watching just within an hour of its launch.
Ubisoft seems to be putting less of promotional effort into the game, too, because both xQc and Tfue confirmed that they played the game for fun, and weren't paid to do so. Just like Rainbow Siege, Ubisoft is up to another interesting project and possibly another contender for an esports title.
Summary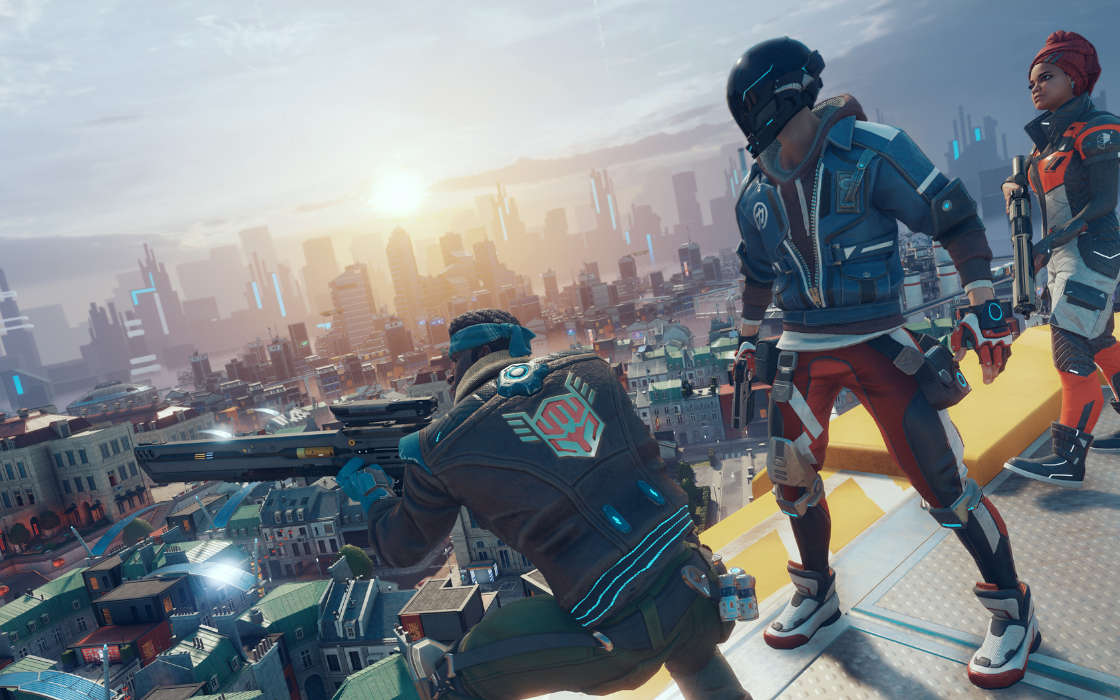 Article Name
Hyper Scape Releases Closed Beta, Clocks 450K Viewers in First Hour
Description
Ubisoft releases Closed Beta for Hyper Scape AKA Prisma Dimensions. The game marks good viewership on Twitch with 450,000 people tuning in for the first hour of streaming.
Author
Publisher Name
Publisher Logo