HyperX and Allied Esports introduce the HyperX Esports Truck
The 18-wheeler gamers' salami paradise includes gaming stations, VIP lounge, and a studio to broadcast
Allied Esports is also changing owners
HyperX is adding more substance to its partnership with Allied Esports, grating the company the rights to call its own mobile esports arena after the brand's name. Time to shift into higher gear, as the HyperX Esports Truck has arrived.
Hyper X and Allied Esports Agree on Mobile Arena Truck Naming Rights
Following the recently concluded partnership between Allied Esports and HyperX in November, the pair are back at it. Expanding beyond their content strategy and jointly-held events, the company will now see Allied Esports drive around the newly-baptised HyperX Esports Truck, a portable mobile gaming arena on 18 wheels and stretching 80 feet like a salami gamers' paradise.
HyperX Marketing Director Daniel Kelley has spoken highly of the deepening connection between his company and Allied Esports who will seek to exploit joint opportunities in 2019 again.
HyperX is pleased to continue our relationship with Allied Esports. Having the HyperX Esports Truck gives us even more opportunities to reach gamers in 2019. – HyperX Marketing Director Daniel Kelley
Inside the truck, competitors can enjoy state-of-the-art gaming stations as well as a studio decked out for the needs of casters and a separate VIP lounge.
The truck will first debut at the International Consumer Electronics Show in January, 2019 with HyperX showcasing a range of its merchandise, including a new headset designed with an undisclosed partner.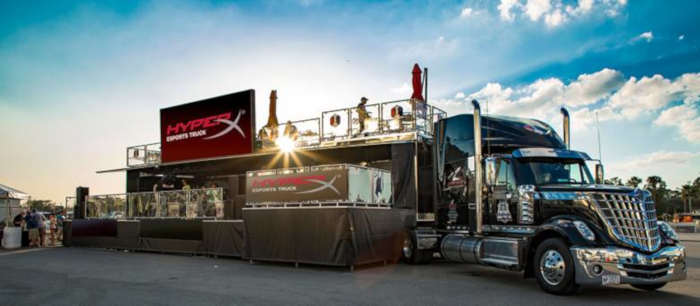 HyperX has been concluding a string of successful partnerships in recent months, including their newly-formed bond with the Dallas Mavericks, an NBA 2K League team. The partnership was well-received by the team as well as the organization.
"We see the NBA 2K League as a great way to provide entertainment value and partnering with HyperX is a valuable part of our plan to build a competitive NBA 2K League team," commented Dallas Mavericks owner Mark Cuban.
Most recently, Allied Espots expanded its ambitions by initiating a gaming venue program designed to encourage more business to build esports arena and whip up grassroots communities. The company will make each venue part of the affiliate program eligible to field competitors for a grand final held at the HyperX Esports Arena in Las Vegas.
With the company's results growing and milestones multiplying, HyperX has also successfully endorsed Ubisoft's Tom Clancy Rainbow's Six Siege Major. Allied Esports is also to be acquired by Black Ridge Acquisition Corp from its current owner Ourgame International Holdings Ltd.
Summary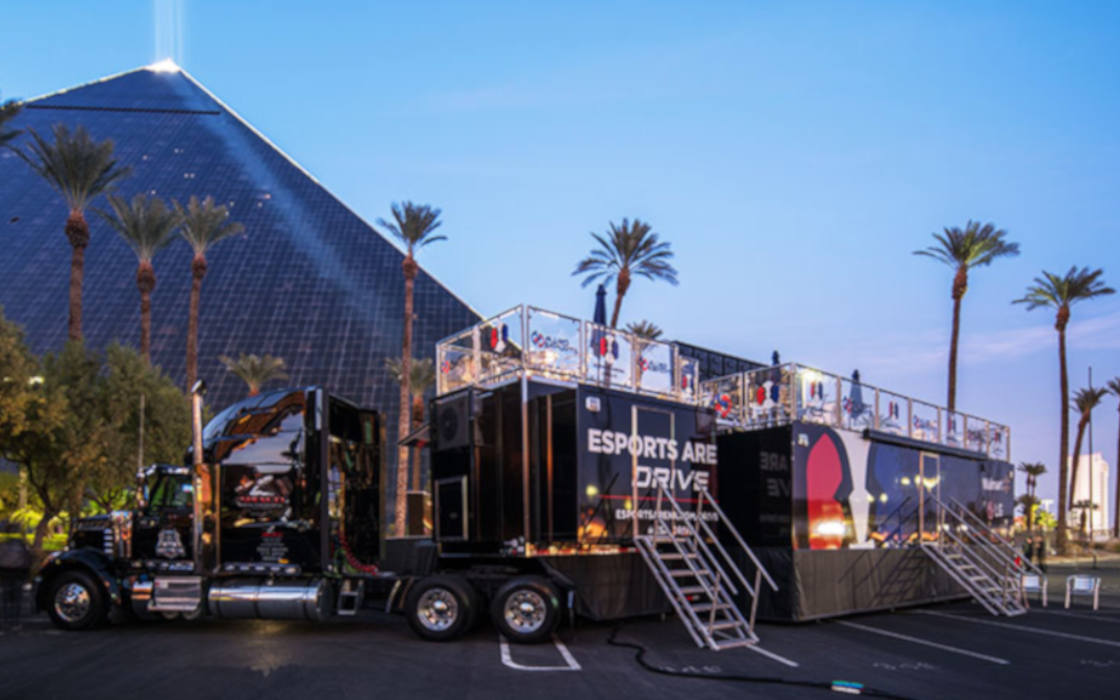 Article Name
HyperX and Allied Esports Take the Show on the Road
Description
HyperX and Allied Esports have partnered for naming rights for the Hyper X Esports Truck, which will come with a VIP lounge, studio, and gaming facilities.
Author
Publisher Name
Publisher Logo