NACE returns with new Paladins & Smite Competitions
$100,000 in scholarship funding on the line
The U.S. National Association of Collegiate Esports (NACE) continues to tie one important partnership after another. Most recently, NACE teamed up with Hi-Rez studios, providing college students with even plumper opportunities to play esports.
NACE and Hi-Rez Chart More Esports Opportunities
Hi-Rez Studios and NACE have had a healthy relationship. The U.S. newly-minted body tasked with promoting esports in college has reached out to many developers in a bid to establish mutually-beneficial partnerships, particularly with corporations such as Riot Games.
However, Hi-Rez is shaping up to be an increasingly worthy partner in its own right. The pair have now decided to push ahead with a spate of online competitions for SMITE and Paladins in the Spring 2019 semester.
We are approaching the National Collegiate Championships of Smite and Paladins! These will take place at DreamHack Atlanta on November 17, 2018.

– Paladins Championship: 5:30-6:45 PM EST
– Smite Championship: 9:30-11:45 PM EST pic.twitter.com/hopyWDIFl8

— NACE (@NACEsports) October 26, 2018
Not necessarily the most popular games, Hi-Rez's partnership with NACE has helped the gamemaker to breathe new-life into its games and turn them into a true collegiate esports. The upcoming competitions will be known as Smite NACE 2019 Gem Cup and Paladins NACE 2019 Crystal Cup.



The organizers will open registration on January 1, 2019 and sign-ups will be available all through the month until January 31, 2019. Competitions will begin immediately after, on Saturday, February 2, 2019.
Hi-Rez Studio Back in the Game
Meanwhile, Hi-Rez Studios COO Todd Harris has been pleased with the developments, sharing his enthusiasm "We are thrilled to continue our partnership with NACE to support varsity college esports."
Esports have increasingly shaped up as ways of supporting tuition, with the number of scholarships growing significantly in 2018 alone.
The fall 2018 NACE Championship for SMITE and Paladins awarded $100,000 in cumulative scholarship awards, and this Spring competition should expose even more universities to competitive play ahead of a fall 2019 Championship. – Todd Harris
The latest deal is an extension of the tie-up with Hi-Rez back in July, 2018 when the companies again dished out $100,000 in scholarship money.
High school and college esports have been developing at a rapid clip across the United States and the globe. Endemic platform PlayVS managed to add $30.5 in fresh funding in November, 2018.
Estimated 50 colleges and schools from around the United States have significantly improved upon their esports ambitions, introducing scholarships. The numbers have grown since then, although no one source can confirm how many universities and schools offer funding for gifted video gamers.
Companies are also increasingly developing on-site venues, which intend to bring out crowds from behind the screen and place them in sold-out arenas.
Summary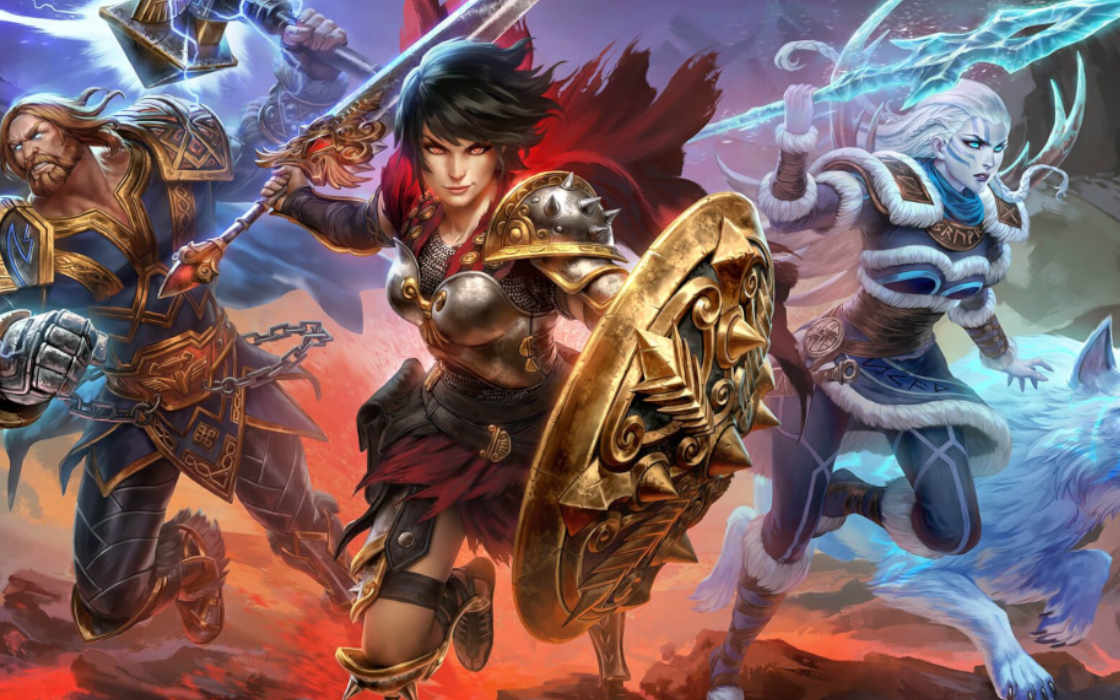 Article Name
Hi-Rez Studios, NACE Build More Esports Opportunities
Description
Hi-Rez Studios and NACE continue to provide college students with opportunities to shine in esports and acquire scholarship funding.
Author
Publisher Name
Publisher Logo