Alienware and Tobii partner for AlienwareAcademy.com
The academy is officially live and offers video lessons and personalized testing environment
Alienware Academy intends to improve gamers' skill by offering actionable insights
Alienware, Dell's gaming hardware subsidiary, and Tobii, an eye-tracking software company, have announced the AleinwareAcademy.com digital repository for esports lessons dedicated to training gamers. The pair attended CES 2019 where they revealed that the digital academy was open to the public.
Tobii and Alienware Develop Gaming Academy
The AlienwareAcademy.com is an ambitious project developed by gaming hardware manufacturer Alienware and eye-tracking company Tobii. Available to the public as of January 10, the academy offers advanced insights into professional gaming, providing users with a rich variety of lessons, tutorials, and all sorts of interactive exercises designed to improve individuals' gameplay.
The academy will offer a variety of tips and tricks offered by professionals and gleaned from observing esports team play at the highest level. As a result, gamers will stand a chance to brush up on their own skill sets.
Esports organizations have also embraced the academy, with Renegades Esports owner Jonas Jerebko openly sharing his enthusiasm:
With Alienware Academy, Alienware and Tobii demonstrate their commitment to the rapidly growing esports ecosystem. With exclusive tools and content, Alienware Academy will offer immediate value to competitive gamers who want to learn directly from the pros.
Mr. Jerebko welcomed potential future users to come and join the academy to get an exclusive sneak peak and in-depth analysis of Renegades' own play. Right now, the academy offers two main verticals:
Video lessons provided by a number of established gamers and teams, including Team Liquid, Renegades and Jordan "n0thing" Gilbert who will break the basics of first-person shooters.
A custom challenge map, which will enable gamers to explore controlled-environments so they can put their knowledge into practice.
It's with the help of Tobii's eye-tracking technology that the Alienware Academy will be able to obtain further information from participants and streamline the offer for each individual's specific needs.
Alienware's own top brass have understandably welcomed the move, with Director of Marketing Christopher Sutphen highlighting the importance of introducing "new forms of community engagement".
What we do today with Alienware Academy builds on our decades of esports experience as we bring unique insights, content, and technology for competitive gamers to learn and train through an engaging and easy to use online platform
Matt Tullis, head of Business Development at Tobii, also expressed his satisfaction with the partnership between the companies. Mr. Tullis has explained that as a result of the partnership, gamers will be able to get actionable insights. In future, Mr. Tullis confirms that the Alienware Academy will expand over a large range of competitive games and explore different skill sets.
Most recently, attending CES, Alineware signed an extension of its existing partnership with Team Liquid and Riot Games. The company is going to supply Riot Games' with all gaming gear for the upcoming League of Legends competitions whereas Team Liquid and Alienware will build a new esports training facility in the Netherlands.
Summary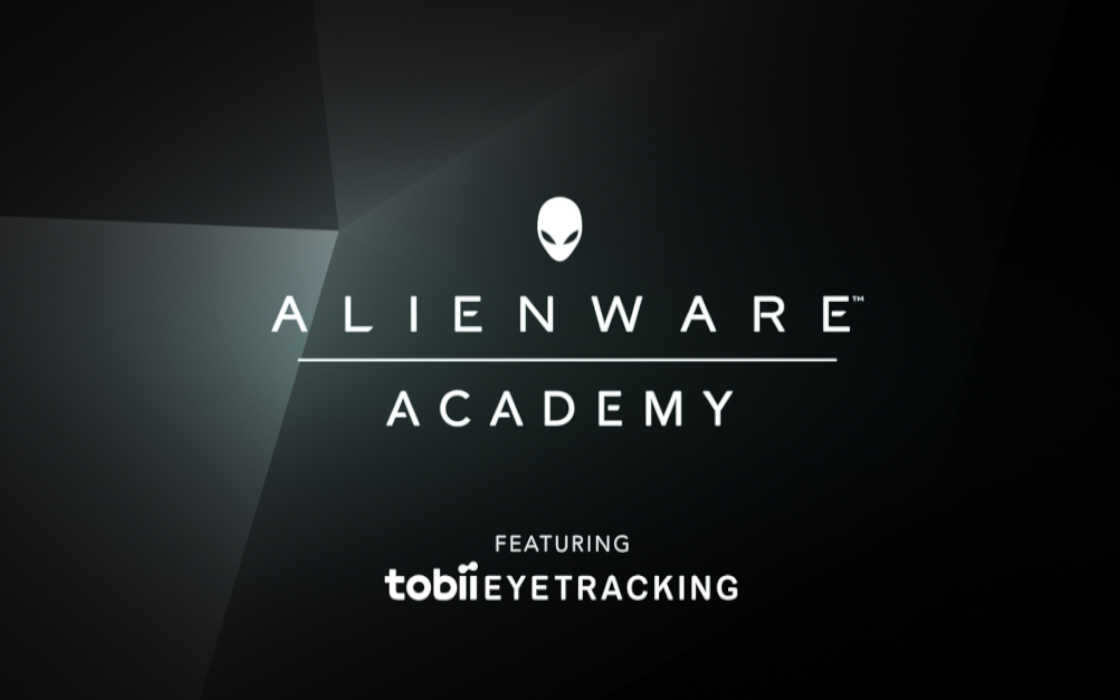 Article Name
AlienwareAcademy Goes Live with Tobii Eye-Tracking Insights
Description
Alienware and Tobii have launched the AlienwareAcademy.com designed to help gamers develop their gameplay in a controlled and personalized training environment.
Author
Publisher Name
Publisher Logo