Tencent and Riot have established a new 50/50 joint venture
The new entity costs RMB530 million
Tencent will seek to develop the Chinese esports scene
Riot Games and Tencent have reportedly tied up a new partnership leading to the creation of a joint-venture by the name of Tengjing Sports. What was the occasion and why are the two giants tying up another collaboration?
Riot and Tencent Meet at the LoL Esports Summit
On January 10, multiple high-profile personalities from Tencent, Riot Games and the Shanghai's City Tourism Board met to discuss future esports opportunities for the city. With Shanghai hosting Dota 2's The International 2019, there has been a palpable shift towards China as an esports venue for major international events this year.
The League of Legends China Esports Summit entitled "Building the Future of Esports," was attended by several high-profile figures, including:
Riot Games CEO Nicolo Laurent
Tencent SVP Steven Ma
Shanghai City Tourism Board Deputy Lei Jin
Shanghai Jing'an District Deputy Haiying Zhou
Shanghai Municipal Sports Bureau Deputy Wenhua Luo
The meeting, as the name suggested, was focused on developing China as a potential venue for international esports events. As a result, Tencent and Riot Games are setting up a joint venture by the name of Tengjing Sports with estimated cost of RMB530 million. The news was first broken by Chinese media outlet 36kr and later picked on by others.
Tencent and Riot Games will set up a joint venture company for LoL Esports. "League of Legends" competition scene may have some new changes in line. #RiotGames #Tencent #LoL

Cr: @wanplus_lol pic.twitter.com/NqJ8z9W4rs

— Patty Yu (@Patty_Esports) January 9, 2019
According to the original text, Riot and Tencent will be splitting the ownership in the company. There was a brief mention of upcoming additional releases as well, which goes some way to substantiate the rumors for another game developed by the company.
In 2018, Tencent marked its first dip in valuation, after the Chinese authorities had banned certain products (both related to gaming and other areas) and most recently – a newly-setup Chinese Ethics Committee vowed to exercise better supervision over the gaming industry in the country.
As per the media report, the CEO to head the new entity will be Join E-bo, who's currently in charge of League of Legends operations in IEG. He will be assisted by Lin Song who is head of Riot Games in China. There's a slight possibility that Tencent, which has been investing millions overseas in esports ventures, might be looking to consolidate its grasp on esports.
According to 36kr, the main challenge ahead of Chinese esports is that while the segment is very lucrative, it's still difficult to develop. While the industry numbers are cited at billions of annual input, there's no clear differentiation between competitive video gaming and sale of in-game goods, such as card packs and skins.
With Tencent and Riot Games now partnering, the companies are looking deeper into developing the esports industry at home.
Summary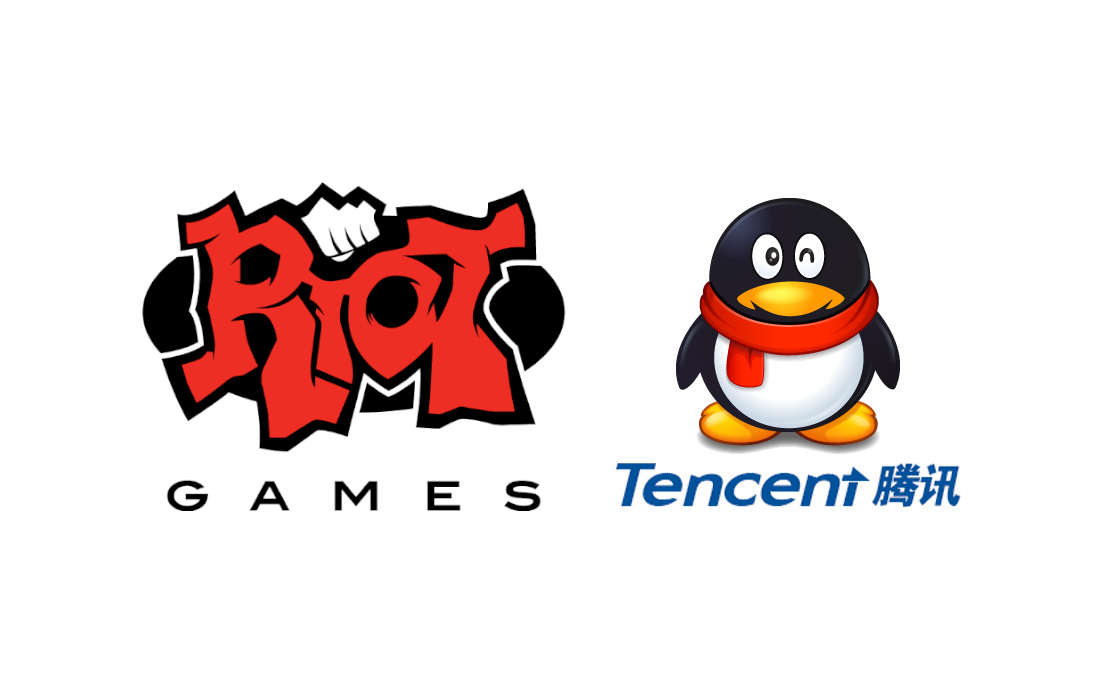 Article Name
Tencent and Riot Game Set Up RMB530m Joint Venture
Description
Tecent and Riot Games have set up a new joint-venture worth RMB530m in Shanghai to develop the Chinese esports scene.
Author
Publisher Name
Publisher Logo