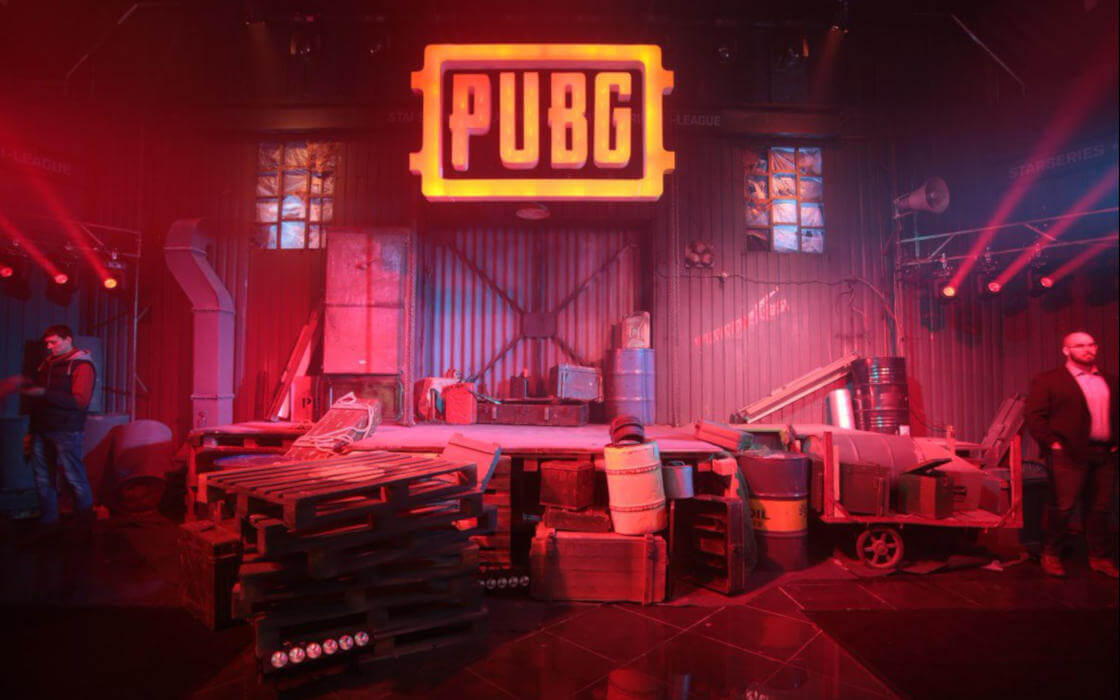 Photo: Courtesy of StarLadder's official Twitter page.

PUBG Corporation (PUBG Corp) is stepping up its efforts to transform PUBG into a fully-blown competitive title on the esports landscape. The latest partnership with tournament host StarLadder is firm evidence that these efforts are not in vain.
PlayerUnknown's Battlegrounds (PUBG) is one of the most recognizable names in the world of Battle Royale games. The game designed by Brandon Green who simply couldn't find a proper competitive title to play is now closer to becoming a staple product of the esports world.
PUBG Corp. has announced that it will team up with tournament organizer StarLadder to deliver a dedicated PUBG League in Europe where the game's popularity is steady. The new competitive format will kick off in January 2019 with a combined prize pool over the entire year soaring to €1,000,000. The money will be divvied up between both the PUBG Europe League (PEL) and the associated Contenders League.
Around Europe – The Venues and the Rules
PEL will kick off with 16 teams that will compete in various European cities. In order to build a less top-heavy and a more accessible model, PUBG Corp. said that they will assist with housing and travel fares in order to alleviate the financial burden on players and let them focus on improving their gameplay instead.
Starladder CEO and Founder Roman Romantsov shared his enthusiasm and content to have partnered with PUBG and set out on the ambitions task to turn PUBG into a "fully-fledged sport".
"PUBG is a great game with millions of loyal followers, even though it's a young esports title. Having extensive experience in running and managing hundreds of tournaments over the years, StarLadder is proud to be an integral part of the PUBG development as a full-fledged sport with a real professional League. Broadcasting PUBG is a challenge, but we are ready for it. We are constantly striving to improve the viewer experience. We promise, you will be awed by our live production yet again."
PUBG Corp.'s efforts to create a league where esports athletes can make a living are commendable. A similar approach should be assumed across other games, encouraging tournament organizer to create competitive formats whereby teams that aren't at the very top of the game or have the most titles can still earn a living.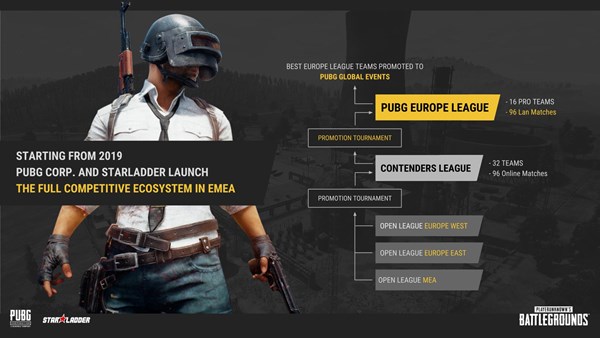 The corporation will also help teams get extra funds through a revenue-sharing model, so watching games and attending events will in fact benefit your favorite squads. In order to qualify for PEL, teams will have to first go through the Contenders League, which will pit 32 teams against each other.
Qualifying events kick off in October, 2018 and they will culminate with a LAN event held at the end of the year in December. The exact venues of the tournament have yet to be announced. Meanwhile, PUBG Corp. is pushing ahead with a similar undertaking in North America.
PEL's Format
PUBG Corp.'s commitment to creating a level play field for all esports athletes has been quite noteworthy. The continuous attempts to endorse and support players of merit shows in the way the competition is structured.
PEL will employ a clear-cut way of promotion and relegation, which will lead to the long-term stability to the league in Europe.
Going through the official press release, it becomes obvious that PUBG Corp. are in this for the long haul, an intent revealed in the phrasing "giving talented teams fair chance to take part at the highest level of [the] stage and organically building competitive dynamics."
While the most money certainly lies in trying to create a franchise-based model for the League, PUBG Corp. has said that it would rather see players earn their spots through hard work and dedication. Indeed, the franchised model seems to be taking over esports right now, spearheaded by Blizzard and Riot's League of Legends (LoL).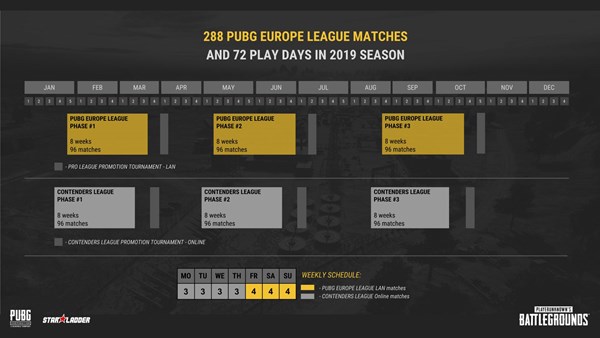 However, it may also prove suffocating for all those mid-level players who can eventually transition to professionals should they be given a little breathing room to commit to the game of their choosing.
Meanwhile, the Contenders League will be split into three regions, namely Europe West, Europe East and Middle East and Africa. Each phase will come with a special promotional tournament that will offer contenders an opportunity to move to a higher division, similar to Heroes of the Storm (HotS).
Before PUBG makes any move on the league, they will have to contain the increasingly controversial PC Update 22. Users have been also reporting trouble with the Xbox version of the game, albeit community boards are filled with users complaining about the state of the game post-patch.
The PUBG News of the Latest Hour
The time the PEL is emerging is particularly auspicious for PUBG. Even though the game is facing serious competition from Fortnite, PUBG Corp.'s efforts to be the premier competitive Battle Royale game have paid off handsomely.
PUBG may concede revenue and viewership leadership to Fortnite, although PUBG was second on YouTube in terms of total watched hours in September 2018, according to marketing intelligence firm NewZoo.
Less than three hours ago, South Korean electronic sports producer and network OGN said that it would invest $100 million to develop authentic esports content in North America. OGN has chosen to partner with PUBG to this end, CNBC has reported.