Supercell's Brawl Stars rakes in $17.5 million in China in the first seven days after launch
Tencent's game has been downloaded 4.8 million times in the first week of release
The huge interest in the game sends Tencent's stock soaring up by 52%
With Brawl Star making a splash in China, the game has managed to clock $17.5 million in gross revenue and see as many as 4.8 million downloads in just one week.
Brawl Star's Chinese Numbers Look Promising
Tencent has landed another major title in the face of Supercell's Brawl Stars which debuted in China earlier this month. The game has managed to bring in $17.5 million in gross revenue and clock 4.8 million downloads within seven days of launch, app tracking firm Sensor Tower revealed.
This development immediately impacted Tencent Holdings' shares, sending their value up by 52%. The Swedish company has created a number of mobile blockbuster games that have appealed to gamers globally, generating impressive user and revenue numbers.
With Tencent holding a majority stake in Supercell, the company has had no issues seeing to it that previous games, such as Clash of Clans and Clash Royale, establish the mobile gaming esports genre as a valid opportunity.
Brawl Stars was released in Q4, 2018, and the game grossed $11 million and registered 15.5 million downloads in the first week. Yet, China has more active gamers than the United States has people living in the country, making the country one of the most valuable markets for any developer.
China's Late to the Party, But Boosting the Game's Player Base
Brawl Stars would have had a much stronger start had it been released in China, but due to tightening controls over video games in China, most overseas games have to wait for months and often years to enter the world's most lucrative mobile gaming market.
Tencent and NetEase both have reported over 60% of their total market revenue as dependent on China and operating in the country. Another obstacle in releasing the game was the procedure for obtaining a monetisation license, which is often mothballed, sometimes indefinitely.
Yet, even though Brawl Stars was late to the party, the game managed to outpace Clash Royale, Supercell's previous forerunner in the race for the most generated revenue in China. When Clash Royale was released, the game notched up $9.4 million gross revenue within a week of launch, Sensor Tower reported.
Brawl Stars holds another leadership spot as the game has had the most downloads since it launched officially on June 9. The game has several aspects that make it appealing to the domestic crowd.
According to Guotai Junan Securities analyst, Chen Xiao, the theme of the game is a huge boon to attracting new players. It's simple and easily understood, yet it offers diversity and depth. Not least, there is a huge potential to monetize the game and reach out to players of all ages and genders.
Mobile games in China are huge and they bring in $18.5 billion in revenue each year, but this number is expected to quickly climb up to $32 billion by 2024, Niko Partners, a game consultancy firm has reported.
Tencent's own revenue hit $16.2 billion in 2019, setting a new record and embedding the company as the world's largest game developer. This is not surprising when outside of such hits as Clash Royale, and now Brawl Stars, Tencent also owns PUBG Mobile and Honor of Kings.
Tencent's overseas investments have been smart and have always paid off. The company now owns an 81% stake in Supercell, and the latter hasn't stopped coming up with new and exciting gaming solutions for the mobile segment.  
Summary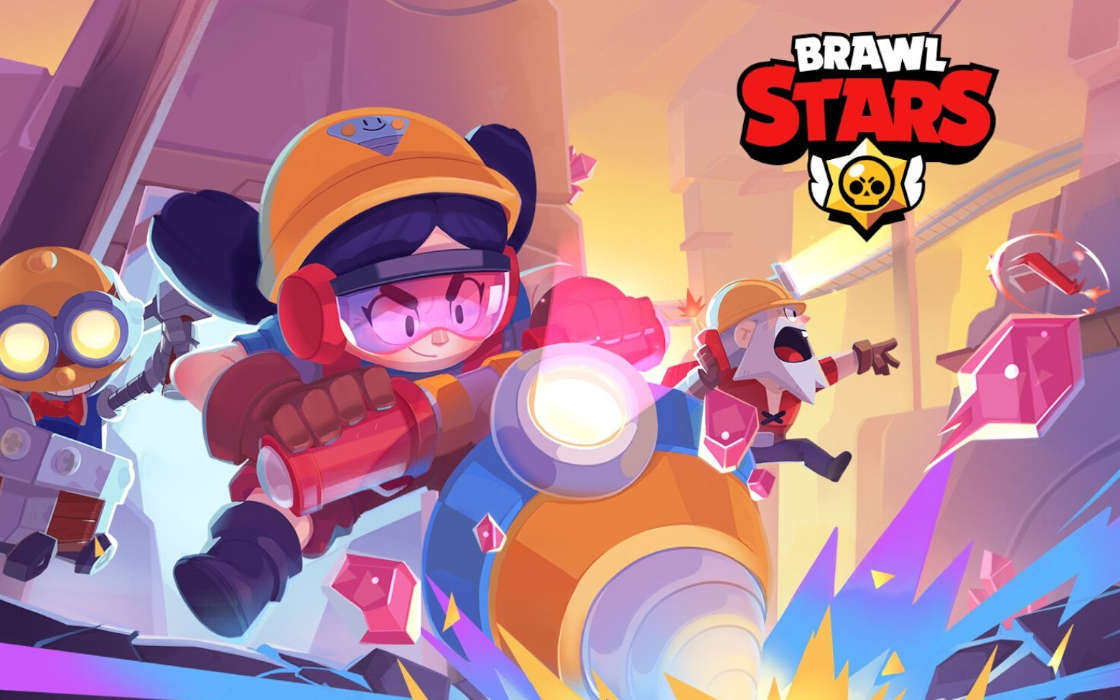 Article Name
Brawl Stars Hits $17.5m in Revenue in China in Week One
Description
Supercell's Brawl Stars title has hit $17.5 million in gross revenue in China and reached 4.8 million downloads in the first seven days of release.
Author
Publisher Name
Publisher Logo