Valve debuts new-anti cheat system to help root out cheaters
"Trusted Launch" is still only available as a voluntary beta option
Players will need to comply with the new anti-cheat which may forcefully shut down third-party programs impacting its performance
Valve has piloted a new anti-cheating software, "Trusted Launch," to help the company root out cheaters in Counter-Strike: Global Offensive.
"Trusted Launch" Arrives to CS:GO to Boost Anti-Cheat Warding
Valve has revealed a new-anti cheat system called "Trusted Launch," which is now available as part of a pilot test. The solution is Valve's latest attempt to bolster the security for their flagship first-person shooter, Counter-Strike: Global Offensive (CS:GO). Since the game free in December, 2018, interest in CS:GO has increased, but so have hackers proliferated.
To respond to the growing demand for swift measures, developers announced their "Trusted Launch" initiative. The program, which launches at game start, is in beta and still only works as a voluntary option. Created to hopefully improve the overall CS:GO experience, "Trusted Launch" will perform a start-up check and aid the Valve Anti-Cheat (VAC) solution in a bid to root out nefarious players.
Players interested in finding out more how to opt into the so-called Beta depots and give "trusted Launch" a whirl can do so by clicking here. Valve's article explains in detail how to set up the system and allow the developers to test and try to root out any wrinkles.
Good Intentions and the Road to Banning All Cheaters
Good intentions sometimes backfire, and Valve's anti-cheat system will definitely face some difficulties. For starters, some have already called "Trusted Launch" to be a little obtrusive, and reminiscent of VALORANT's Vanguard.
Vanguard is another anti-cheat system debuted by Riot Games for the company's fantasy shooter, VALORANT, that originally launched at startup, prompting a stern reply from the community.
While presently "Trusted Launch" allows you to opt out of it, this probably won't be the case further down the road. That naturally begs the question, how would "Trusted Launch" work to make sure that there are no misreads of who is a cheater and who isn't.
"Additionally, we will block signed DLLs if their functionality interferes with the game in any way."
Valve has acknowledged that the program may find files that are not related to any cheating software, but still be interpreted as such. Any third-party software that players may have been accustomed to but that registers as foul play might also have to go, Valve has cautioned.
All Systems Go: Trusted Launch Good to Roll Out
The way "Trusted Launch" works is simple. The system will perform an initial check and allow you to launch if everything is "green." If, on the other hand, the system registers something off, you won't be able to start the game.
Another question that comes to mind is whether the anti-cheat system will affect performance. Vanguard, for example, was starting itself automatically, without VALORANT running, causing some headaches to players.
Summary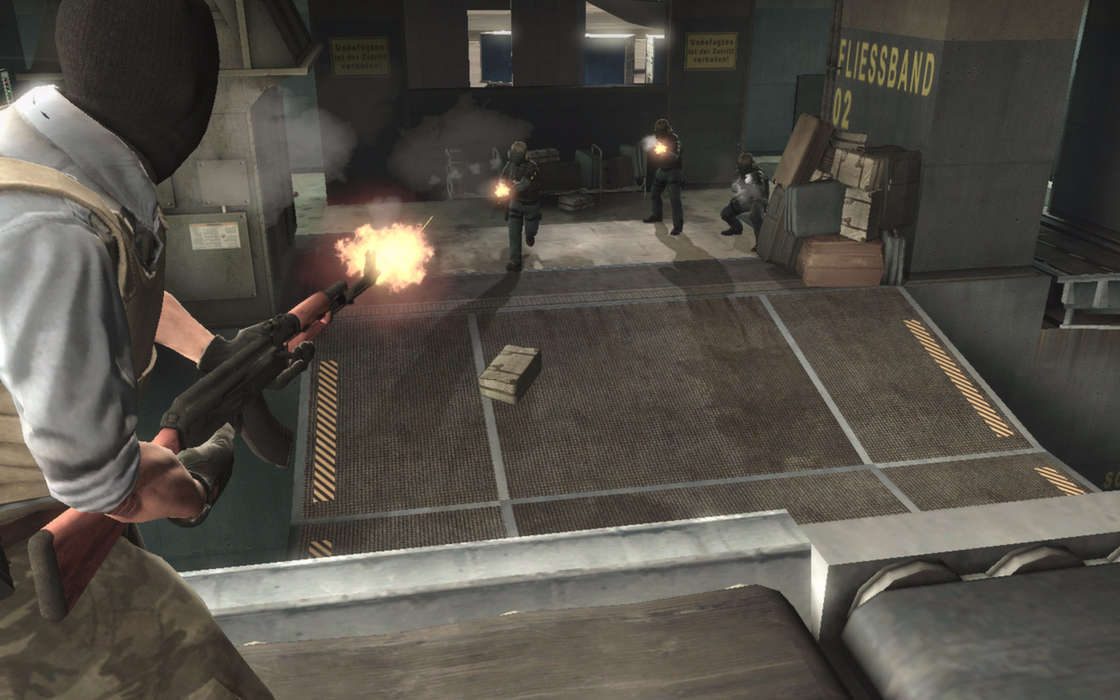 Article Name
Valve Debuts "Trusted Launch" to Root Out Cheaters in CS:GO
Description
Valve has launched a new anti-cheating system, "Trusted Launch," which will hopefully allow the company to root out CS:GO cheats better.
Author
Publisher Name
Publisher Logo