Hyper Scape (alias Prisma Dimensions) is Ubisoft's new free-to-play battle royale game
Players will have a chance to get access to the public beta on Thursday, July 2 with an official launch planned for July 12
Ubisoft wants to create a deeper integration with streaming platforms such as Twitch empowering players to earn as they play
After establishing Rainbow Six as a competitive franchise, Ubisoft is taking a look at the battle royale genre. Better yet, the company already has a F2P title prepared. Enter Hyper Scape AKA Prisma Dimensions, the company's latest crack at competitive gaming.
Ubisoft Reveals Ambitious Battle Royale Project Hyper Scape
Ubisoft's upcoming AAA project and first foray into the battle royale genre, Hyper Scape AKA Prisma Dimensions, is expected to arrive on July 12 with an open beta launching on July 2. This gives us a few days to catch up on everything we know about Ubisoft's ambitious project which was first tweeted about by Rod 'Slasher' Breslau on Monday.
"Hyper Scape is a AAA multiplayer fast-paced FPS Battle Royale"
Hyper Scape is a futuristic battle royale game that will reportedly be free to play. The game will rely on a sort of overnight-success-story strategy whereby Ubisoft will allow public access to Prisma Dimensions on Thursday. Players will be able to tap into various benefits while they play, such as earning rewards from streaming via Twitch.
We have seen the same 'blitzkrieg model' work on several occasions before, with Apex Legends becoming an overnight sensation. EA reportedly paid $1 million to Tyler 'Ninja' Blevins to stream the game.
When Apex Legends came out, people went to bed and by the time they woke up, it felt like they have missed a month, with their Twitter feed full of news about Apex Legends.
Hyper Scape Release Date and Open Beta
Open Beta: July 2
Release Date: July 12
Yet, Hyper Scape or 'Prisma Dimensions' as the game's code name goes, is not a secret. It's already out in the open and the official release on July 12 will coincide with Ubisoft's first digital summit, the Ubisoft Forward held on the same date.
The company already has big expectations, promising a new level of immersion into streaming platforms, and particularly with Twitch. Slasher shared a lot of ready information about the game on Twitter, arguing that it will be "a full partnership with Twitch with never seen levels of integration from a big game before."
Free to Play and Coming on Xbox and Play Station
Slasher has confirmed that the game will be free to play and launch for PC first before adding Xbox and Play Station compatibility further down the road.
Like most games today, Hyper Scape is aiming at the F2P segment as the surest way to attract vast crowds and possibly use interest as a strong monetization model. You may register for the open beta at Hyper Scape's official website.
Summary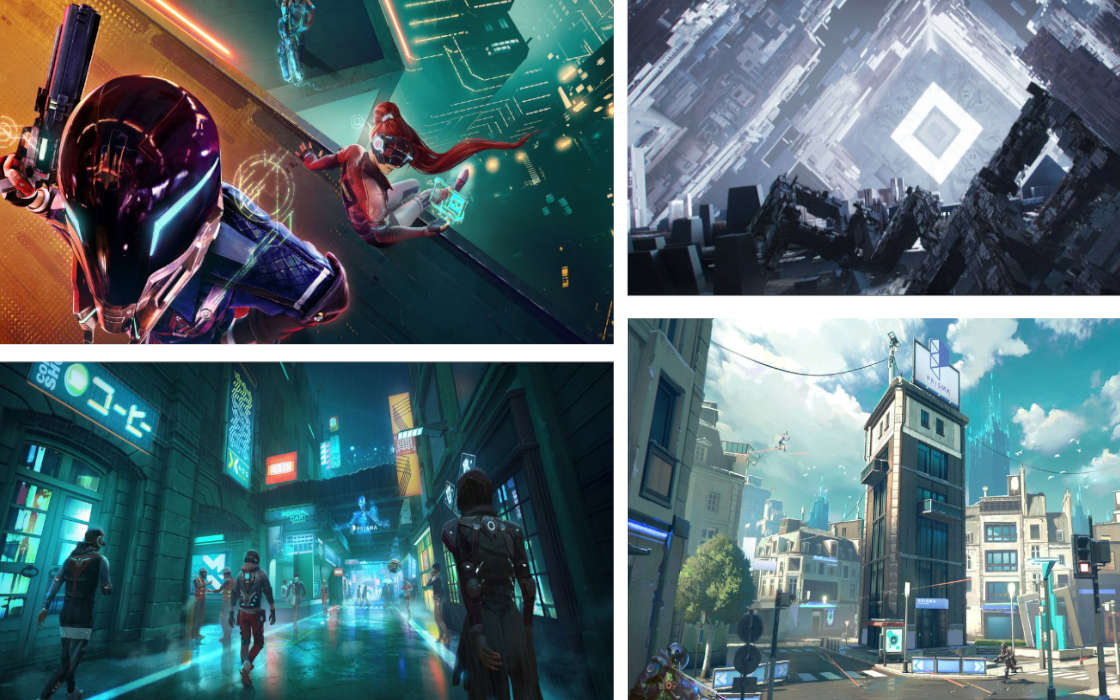 Article Name
Ubisoft's F2P Battle Royale "Hyper Scape" Arrives on July 2
Description
Ubisoft's free-to-play battle royale game Hyper Scape alias Prisma Dimensions is debuting on July 2 with an official release date tipped for July 12.
Author
Publisher Name
Publisher Logo