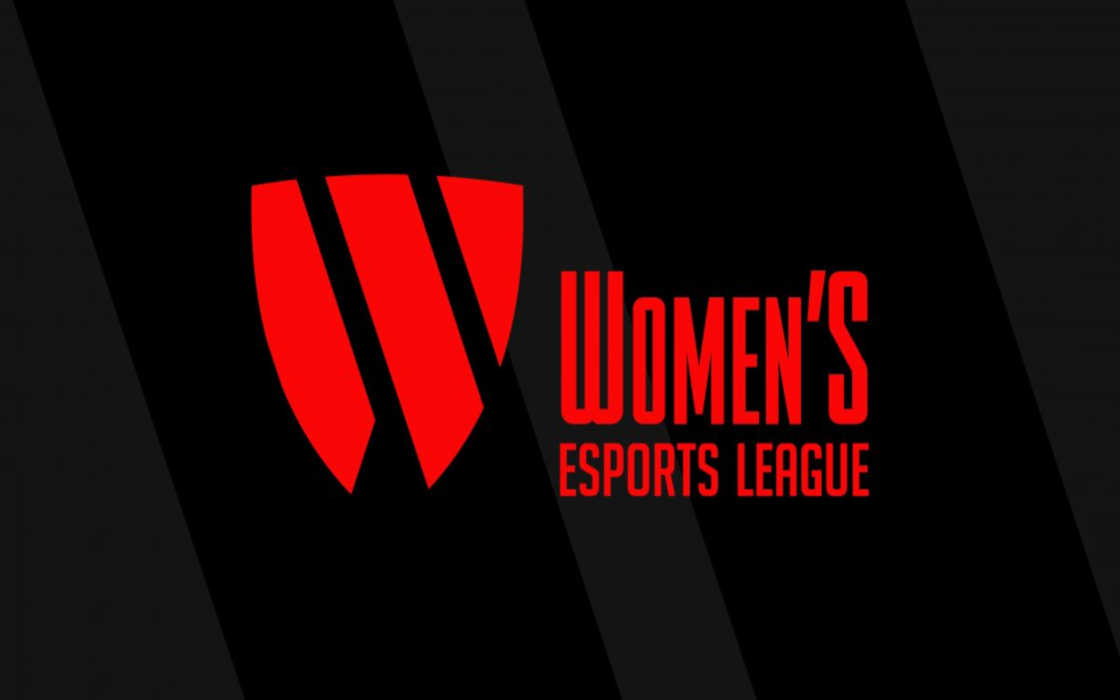 Challengermode and Female Legends are bandying up to create a new Women's Esports League, which will encourage female participation in competitive video gaming at the highest level. With several titles announced, we flesh out the details around the new entity.
A Female Touch: The New Women's Esports League
Challengermode and Female Legends have decided to create a new competitive format that will allow female gamers to participate at the highest level of esports competition. With the newly-announced Women's Esports League (WEL), women wanting to aspire to a career in esports will have a safe and nurturing environment to demonstrate their skills.
The WEL comes as part of the already established competitive structure, the National Esports League (NEL) supported and endorsed by Challengermode. With competitions slated to kick off in 2019, several titles have been confirmed along with respectable sum of prizing money.
We're very happy to finally announce our upcoming esports initiative together with Female Legends, exclusively for women in gaming! https://t.co/WqWWDEymNO

— Challengermode (@Challengermode) November 14, 2018
As per the official press release, the WEL will feature competitions in both Counter-Strike: Global Offensive (CS:GO) and League of Legends (LoL). The allocated funds will reach $5,700, which is just a preliminary prize pool that will expand in future upon a successful completion of the inaugural events.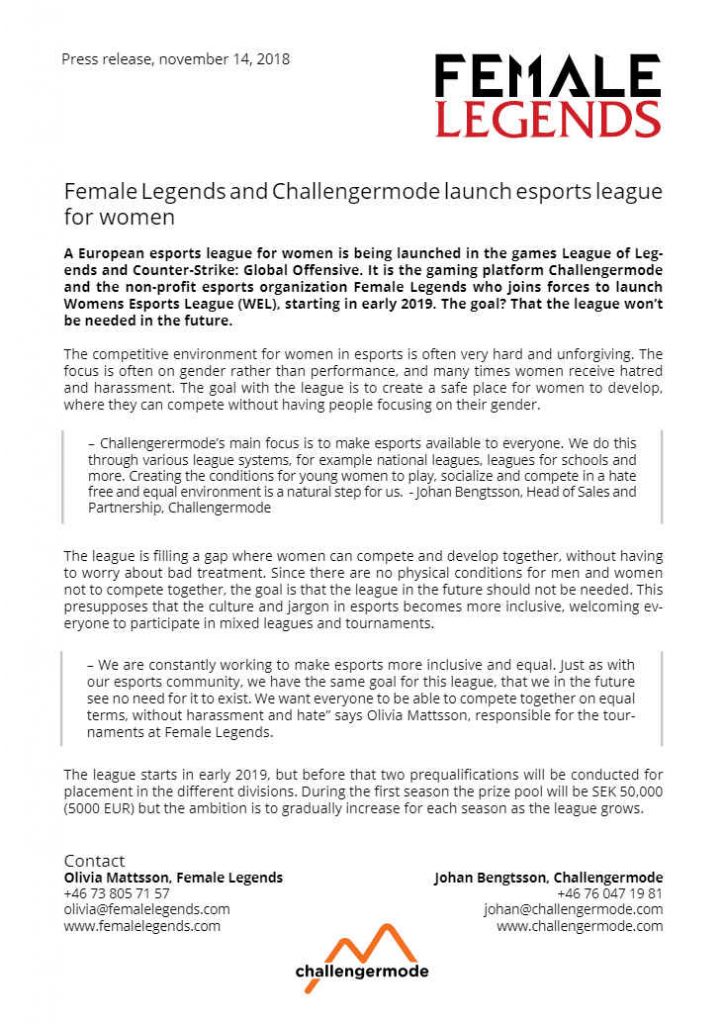 The news was well-received by both Challengermode's Head of Sales and Partnerships Johan Bengtsson, and Female Legends' Olivia Mattsson.
We are constantly working to make esports more inclusive and equal. Just as with our esports community, we have the same goal for this league that we in the future see no need for it to exist. We want everyone to be able to compete together on equal terms, without harassment and hate. – Mattsson
Ms. Mattsson has outlined the goals of the league, reaffirming Female Legends' commitment to turning video gaming into a harassment and hatred-free environment where everyone can compete based on merit. One report suggests that academically-apt women are more likely to pursue video gaming.
Challengerermode's main focus is to make esports available to everyone. Creating the conditions for young women to play, socialize and compete in a hate-free and equal environment is a natural step for us -Bengtsson.
The same point was reiterated by Bengtsson who used a similar wording, which may stem from the fact that esports are getting increased attention and certain behavior cannot be condoned, even if it's common for gamers to exchange barbs during competitions.
Female Involvement Increases on All Levels
Female esports competitors are not exactly a new phenomenon. For good many years now, female gamers have been competing in popular titles, notably CS:GO, with Fnatic being one of the examples that comes to mind. Recently, Fortnite also saw Gen.G sign up an all-female roster.
Initiatives, such as GIRL GAMER Esports Festival are becoming an increasingly common sight. With the Overwatch League in South Korea addressing harassment issues and major streaming platforms openly suspending channels that are openly promoting specific opinions targeting segments of the gaming population, participating as a female gamer feels, if not a bit safer, than in the very least – something that is being normalized as a phenomenon.
Esports Wizard believes that initiatives that involve skill-based competitions should be open to all and offensive behavior needs to be punished, not by way of retribution, but in a manner that educates and eradicates hatred.