Twitch slowed down streaming growth by 8% in Q4 2018
YouTube gained 75% streamers last year
Despite difficulties, Facebook marked 91% growth rate in 2018
Fortnite streamed content decreased by 5% and PUBG's number of unique streamers fell by 25% quarter-over-quarter
Amazon-owned streaming behemoth Twitch has slowed down to its lowest rate in Q4 2018, outpaced by rival esports services available on YouTube and Facebook, the latest Streamlabs report has revealed.
Facebook and YouTube Overtake Twitch in Q4, 2018
Streamlabs published a comprehensive report on viewership trends in the last three-month period of 2018, analyzing the growth of users across each platform. The report established that there were over 2.4 million users in Q4 2018. Streamlabs looked into four platforms specifically:
Twitch
YouTube Gaming
Facebook
Mixer
Twitch kept its leadership position in terms of streaming potential, with 1.76 million streamers turning to the Amazon-owned company as their first choice of broadcasting medium. YouTube Gaming followed with nearly half of that rate, at 755,000 active streamers.
Third came in Facebook with 87,100 million active users, and lastly the report cited Mixer with 69,200, the platform launched by Microsoft to try and gain ground from the already-established streaming giants.
In terms of growth, however, Twitch managed to add only 8% new users in the three months leading to the end of the year. Conversely, YouTube Gaming gained steam, marking a 21-per-cent-increase over the period, and a 75% yearly growth in 2018.

Facebook Live, despite one of the most openly-shunned platforms in the esports and gaming world, has also managed to expand by 23% in the last quarter, and marked a 91% growth rate in 2018, boosted mostly by the Southeast Asia (SEA) region where the platform has proved a nifty and welcome solution to most raising streaming stars.
However, the Esports League (ESL) and Valve have been unhappy with the deal, citing lower-than-expected viewership numbers. Rod Breslau, an esports consultant, commented in December on the fraught relationship between the developer, the ESL and Facebook.
That marks the end of the final ESL CSGO or Dota stream on Facebook in 2018. Really poor viewership all year and Facebook hasn't proven it can do streaming, to the detriment to both esports. Valve not happy. ESL neither even with $. Correction: Deal runs through end of 2019.

— Rod Breslau (@Slasher) December 9, 2018
The rear was bought by Microsoft's ambitious streaming minnow, Mixer. Mixer posted rather slow results both in terms growth as well as user retention, with the rates shriveling by 2,000 in the second quarter of 2018.
Interestingly enough, Mixer posted another curious metric – concurrent viewership, which jumped 195% in 2018. This could mean that those staying with the platform are there to stick around rather than move on.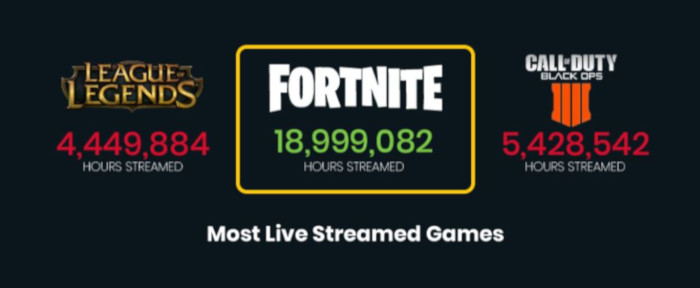 Epic Games' Fortnite completely outpaced all runners-up in hours streamed, reaching just shy of 19 million at 18,999,082. The second best was Call of Duty: Black Ops 4 which released in November, hitting 5,428,542 hours, followed by League of Legends with 4449,884 hours.
The report also established another water-shed moment in the performance statistics, with Fortnite streamers dipping by 5% for the first time, with the total number of streamers sitting at 2.25 million.
PUBG underwent a double-whammy at the same time, with the number of streamers dropping by 25% and hours streamed dropping by another 26%. Many have expected this and said it was most likely the result from the game's setbacks which saw bugs, exploits and hacking running amok in the game.
PUBG has stepped up its efforts to burnish its reputation anew, however it might have cost it player base and awareness.
Disclaimer: The image excerpts are property of Streamlabs. You can read the full report at the company's official blog.
Summary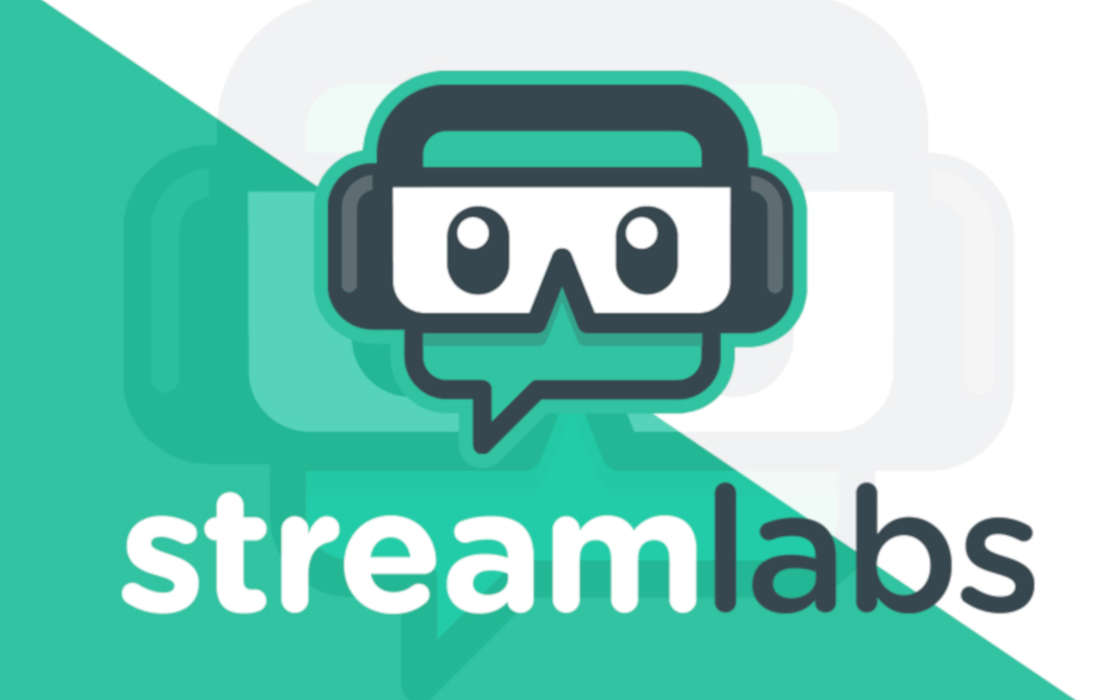 Article Name
Streamlabs: Twitch, Fortnite Slow Down, YouTube Gains Momentum
Description
Streamlabs' Q4 2018 report has outlined interesting metrics for the period. Twitch slowed down streamer-acquisition whereas YouTube continued to grow
Author
Publisher Name
Publisher Logo