Tyler "Ninja" Blevins generated $10 million in profits in 2018
He was making around $500,000 a month
Ninja hit 60,000 subscribers and 226.85 million hours watched on his channel
Fortnite's iconic player Tyler "Ninja" Blevins spoke to CNN, revealing his yearly earnings from gaming & streaming. 2018 has been most generous to Blevins, bringing him as much as $10 million in revenue.
Ninja's Eye-popping Winnings in 2018
Tyler "Ninja" Blevins, the gamer who has inspired many to play Fortnite: Battle Royale, has spoken to CNN discussing his life as a gamer and talking about the upsides of being a popular Twitch streamer and esports professional. In 2018 alone, Blevins amassed the life-changing $10 million, clocking almost 4,000 hours of Fortnite throughout the year.
Achieving success in Blevins case has been rather easy, although it still cost him enormous work. His natural talent at Fortnite: Battle Royale distinguished him as a player from whom others could learn and his quick wit won him the affections and loyalty of viewers. So much that by the end of the year, 226.85 million hours of his channel were watched.
Ninja has played over 4,000 hours of Fortnite in 2018
He has amassed 60,000 followers on Twitch
His footage has been watched 226.85 million
His total winnings stand at $10 million
His popularity grew even further when he briefly teamed up with rapper "Drake" who had been stuck in his studio recording a new album at the time and found Fortnite a relief. The extra jab to Blevins popularity didn't hurt him one iota.
Moving forward, Blevins participated in numerous events – first by being the face of the Esports Arena Las Vegas tournament and then attending a tournament in his home city of Chicago and beyond. The LAN-based meetings were interspersed with many hours of live streaming. Early in 2018, Blevins said for CNBC that he had been making $500,000 a month. A good month in the very least.
Subscribers Over Won Tournaments
He also mentioned that due to the competitive nature of the streaming industry, he also lost tens of thousands of dollars if he went off air for a while. The bulk of his profits, Blevins notched up from Twitch subscribers, reaching the impressive 60,000. For each subscriber fought for and won, Ninja generated between $5 and $25, give or take.
Ninja has also signed milestone deals with organizations, such as Red Bull and a partnership with electronic record label Astralwerks. Blevins also helped Samsung whip up excitement for the Galaxy Note 9.
The fact non-endemic companies are seeking to benefit from the influence of gamers like Ninja reveals how much actual clout streamers actually have. Ninja could have been a professional gamer, and his skills are definitely up to the required starter, but he has chosen to go down a different path – one of an entertainer and the face of gaming in 2018 and now 2019.
The year finished on a distinguished note for him, with Ninja winnings the Best Content Creator Award in the Game Awards 2018 at the end of December, 2018. A recognition that he well deserved.
Summary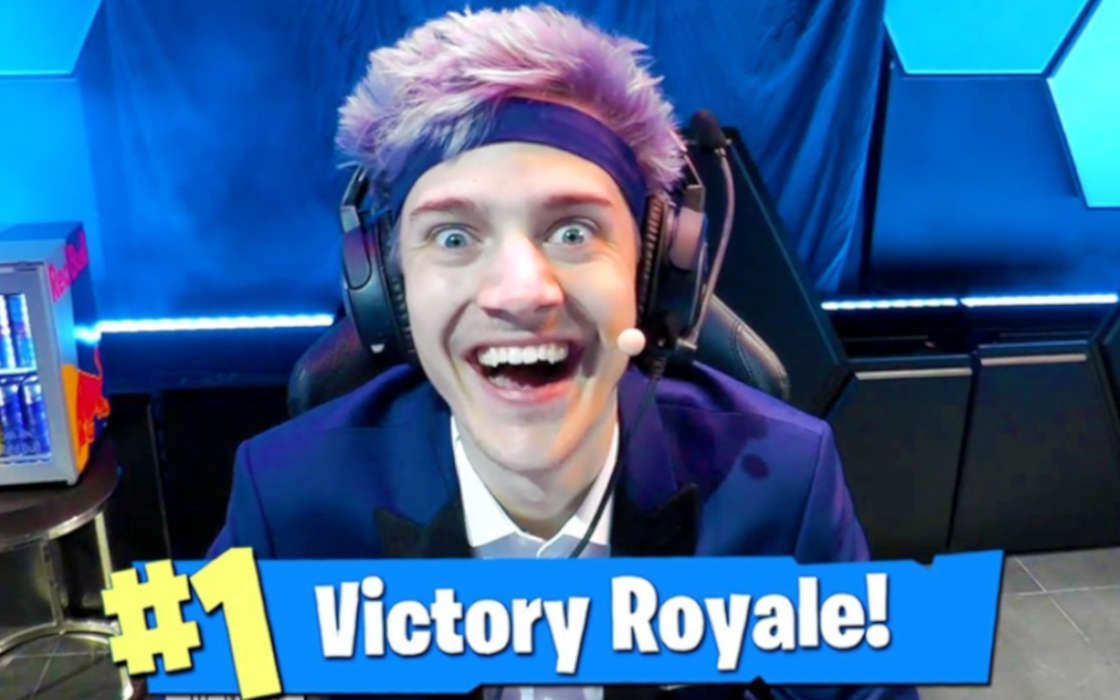 Article Name
Ninja Won $10m from Fortnite Streaming, Deals, Play in 2018
Description
Fortnite's most famous gamer Tyler "Ninja" Blevins managed to amass $10 million from the game in 2018 thanks to a steady base of followers on Twitter, esports competitions and partnerships with companies.
Author
Publisher Name
Publisher Logo