SMAASH Entertainment and Simplicity Esports to capitalize on the industry together in 2019
VR/AR esports could be one of Simplicity's areas of interest
Simplicity Esports have a new owner and they are planning on accepting new challenges in 2019. Here's what SMAAASH Entertainment's acquisition means for the future of the team.
A SMAASHING Partnership for Simplicity Esports
Established just in 2018, Simplicity Esports have already fielded their distinct players across multiple titles. Not fully taking on mainstream competitions, Simplicity have opted for what we can describe as niche esports, such as Gears of War, NHL 19, Injustice 2, and the far more familiar and popular PlayerUnknown's Battlegrounds (PUBG).
The company is also aware that in order to survive in the current competitive climate, it should look past acquiring award money from events, focusing instead on building familiar and memorable products. This is a goal achievable with the help of personalities and streamers and a course of action pursued by organizations such as 100 Thieves.
SMAAASH Entertainment, Inc. (NASDAQ: SMSH) Enters Esports; Announces Definitive Agreement to Combine with NBA Memphis Grizzlies Minority Owner Jed Kaplan's Simplicity Esports.

Read More: https://t.co/5wsRNJHC60

— Simplicity (@GGSimplicity) December 21, 2018
100 Thieves is not the most grossing esports organization, but it has nevertheless attracted Drake as a shareholder. Simplicity can perhaps repeat that model. With the acquisition completed in 2018, 2019 will provide the organization with all the opportunities it dares to seek.
SMAASH Entertainment CEO F. Jacob Cherian quickly spoke about the corporate future of the company. Mr. Cherian is determined to list the esports entity on NASDAQ and pursue further investment opportunities and capital. He even mentioned brick-and-mortar esports centers which has been the norm of late.
OGN, a large South Korean Network has invested in the development of on-site esports facilities in North America, and the Overwatch League (OWL) has decided to sign up franchised partnerships with multiple partners, developing esports at local arenas across multiple venues around the world.
Meanwhile, Simplicity Esports' Jed Kaplan has expressed his satisfaction with tying-up an important deal with SMAAASH, and highlighting the importance of the company's platform.
I am pleased to further develop, enhance and build the esports business together with the public platform of SMAASH. – Simplicity Esports Managing Partner Jed Kaplan
Mr. Kaplan was quite outspoken about esports, pointing out to the evident benefits of engaging with the segment, saying "I truly believe that esports is relevant now and represents a significant opportunity for investors as an integral part of professional sports for future generations.
"With current projections for esports predicting over $1.7 billion in annual revenues by 2021 (the figure is the speaker's own), I feel esports provides an attractive growth opportunity for shareholders," he concluded.
SMAASH Entertainment will fit perfectly with the innovation-seeking approach Simplicity Esports have chosen for themselves, as SMAASH provides virtual and augmented reality solutions. With Simplicity still bidding its time to expand into new esports titles, it's not completely unlikely for the next picks to have a distinctive VR vibe.
Summary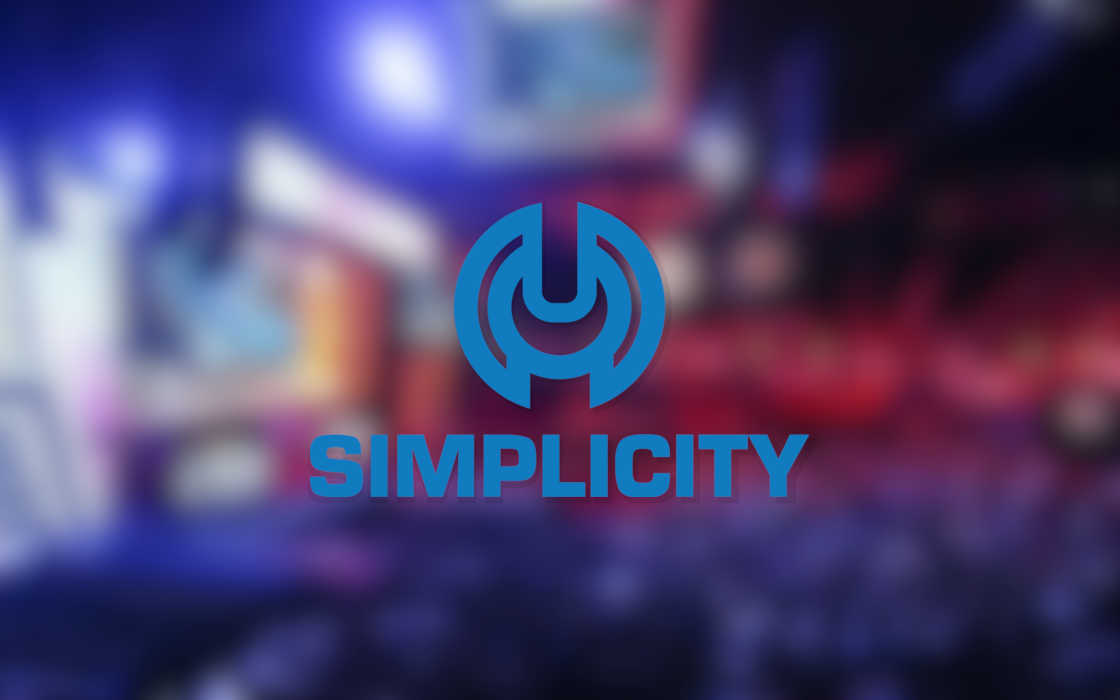 Article Name
SMAASH Entertainment Acquires Simplicity Esports
Description
SMAAASH Entertainment's acquisition of Simplicity Esports will bolster the prospects of the competitive video gaming team and lead to NASDAQ listing.
Author
Publisher Name
Publisher Logo