Samsung has teamed up with Gen.G. The South Korean smartphone maker will become the organization's official sponsor.
Gen.G partners with Samsung to enhance players' experience
Samsung to build a Samsung SSD Steaming Studio in Gen.G's HQ in Seoul
Gen.G goes through colossal changes in the past year
Gen.G Secures Fresh Sponsorship Deal with Samsung
Samsung Electronics has just signed a partnership with Gen.G to become the esports organization official sponsor. The Seoul-based companies will seek closer collaboration, with Samsung introducing a state-of-the-art tech perks for Gen.G's headquarters along with the company's financial backing.
Samsung will develop a Samsung SSD Steaming Studio in the Gen.G. Seoul HQ, allowing the organization's esports athletes to train in optimal conditions. Samsung SSDs can slash lag and guarantee smooth gameplay even in maxed out gameplay settings.
Gen.G Esports Head of Marketing, Edward Choi, welcomed the sponsorship, expressing his appreciation for Samsung's choice to back the team's operations.
To continuously improve the players' performance, it is vital to establish a fast and stable computing environment
Mr. Choi went on to add that Samsung SSD hardware was an opportunity to enhance players performance across the board:
"I am very excited to have this opportunity to enhance players' performance and exhibit high-performance Samsung SSD hardware through this official sponsorship deal with Samsung Electronics."
Gen.G and Samsung Are Bound in Esports
Gen.G was a team founded by mobile game developers Kevin Chou and Kent Wakeford. The organization was originally known as KSV eSports until it rebranded in May, 2018, changing its name to Gen.G.
In November 2017, Gen.G acquired Samsung's League of Legend roster. It was again in 2017 that KSV eSports purchased the rights the rights for the Overwatch League franchise in Seoul, South Korea, later introducing their own team, the Seoul Dynasty.
Today, Gen.G is sponsored by multiple high-profile endemic brands, including Nighthawk, Razer, SIDIZ, and most recently Samsung SSD.
Gen.G managed to secure top talent in both managerial and player positions, adding MLB executive Chris Park who became the company's CEO in December, 2018.
The company also sought to employ former NBA player Chris Bosh as player management advisor in October 2018. In the same month, Gen.G announced the creation of their all-female Fortnite squad.
Samsung is keen on leaving its mark on esports. In 2018, the company partnered with Tyler "Ninja" Blevins, the world's best-known Fortnite professional player & streamer to introduce the company's Samsung Galaxy Note9.
Summary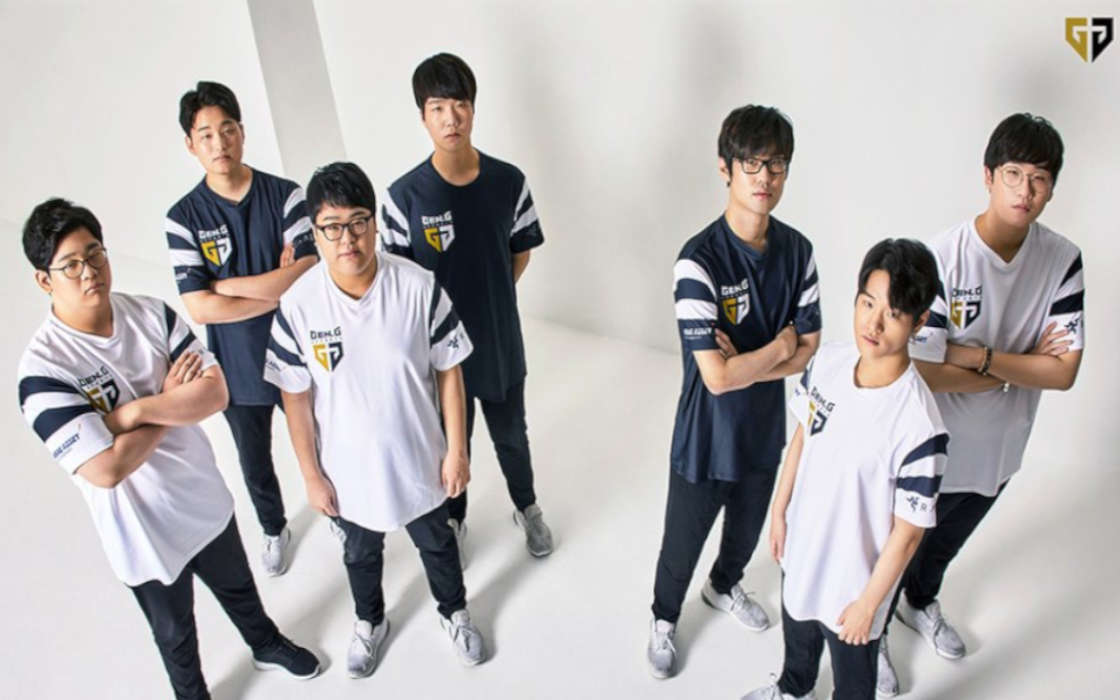 Article Name
Samsung Electronics Becomes Official Partner to Gen.G
Description
Samsung Electronics has teamed up with Gen.G. The company will offer financial backing as well as develop a Samsung SSD Steaming Studio in Gen.G's Seoul studio.
Author
Publisher Name
Publisher Logo