With the interest in esports and virtual racing growing, Nevada has approved esports betting on specific events, including the ESL One Los Angeles for Dota 2 and Counter-Strike and eNASCAR.
Amid Surging Interest in V-racing and Esports, Nevada Approves Betting
Nevada has become the first state to legalize esports betting with a string of events now becoming active markets. The Nevada Gaming Control Board has authorized bets on a number of events, including Counter-Strike and Dota 2's ESL One Los Angeles as well as eNASCAR iRacing Pro Invitational Series, which alone has managed to draw over 1.3 million viewers.
A Focus on Both Esports and Simulated Professional Sports
The news was announced on April 3 with the Silver State's sportsbooks now able to accept wagers on the aforementioned esports and specific events. One of the highlights is the authorization of eNASCAR bets, which is a simulated race hosted with the support of NASCAR in light of suspended professional motorsports in light of the coronavirus outbreak.
Nevada is allowing a number of bets, including match winner, overall winner and head-to-head. However, sportsbooks willing to offer the service will need to jump regulatory hoops and liaise with the Enforcement Division before they can receive and official go-ahead to accept esports wagers.
One of the main concerns in the eNASCAR iRacing Series is the randomness of the outcome. While fans may have an idea of who dominates the speedway in real life, they would be at a loss to draft the best iRacer.
Most of these pilots have very little time competing in a simulator and specifically as part of a video game. Besides, the different gears team use could lead to different results, something that the Nevada Gaming Control Board has asked of sportsbooks to make aware to potential bettors before accepting their wagers.
Not All Esports Betting Markets Are Allowed in Nevada
While the latest announcement has been an important step forward towards establishing a good baseline for the esports betting industry in the state, the Control Board is still reluctant to offer the full scale of esports markets.
For example, bettors won't be able to participate in in-play markets, the regulator specified. Odds, however, will be determined by sportsbooks themselves based on the principles of fair competition.
Nevada's watchdog has cautioned sportsbooks to issue bets and allocate wins in accordance with the newly-set regulatory measures. A number of sportsbooks have responded to the call-to-arms to offer esports markets.
William Hill is one of the most prominent companies to do so as the British bookmaker has a long history of running competitive lines on esports.
The company has already offered eNASCAR iRacing Pro Invitational and ESL One Los Angeles bets through its mobile app, as the land-based sector in the United States is currently shut down due to the coronavirus outbreak.
Nevada's casino halt is extended through April 30, which will continue to accumulate serious financial repercussions. There has been hoping that esports can help cushion some of the impact.
Summary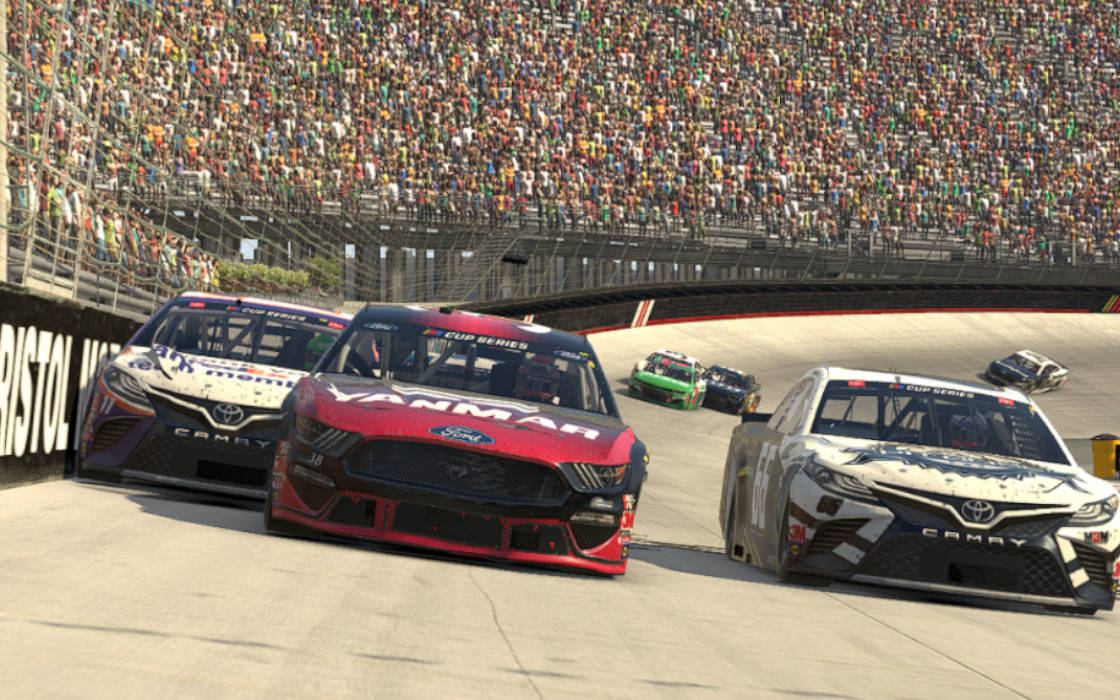 Article Name
Nevada Approves Dota 2, eNASCAR and CS:GO Betting
Description
The NGCB has approved betting on several esports events and virtual racing. Moving forward bookies will accept wagers on specific events for eNASCAR, Dota 2, and CS:GO.
Author
Publisher Name
Publisher Logo