Full Sail University opens largest college esports arena
More colleges open varsity program
New esports emerge
Biggest Esports Arena On-campus
As the popularity of esports in academic life grows, Full Sail University is pushing ahead with what appears to be the largest on-campus esports arena. The university has introduced "The Fortress," as the arena is known, on May 19, 2019.
Full Sail plans the arena to be used by its varsity esports team as well as host up to 500 people who want to watch live esports during official competitions. The Fortress sprawls on over 11,000 square feet, making it the largest facility owned by a college for the purpose of competitive video gaming.
The arena will be used for official events whereas the University will develop a special backend facility where team members will be able to practice and prepare for upcoming games. Full Sail President Garry Jones said before that the university's commitment to esports goes to show the institution's dedication to innovation.
Full Sail is just one of the universities that runs a varsity program today. There are a number of properties to date that have opted for esports as an academic discipline, including:
Georgia Southern University
University of California-Irvine
The University of Akron
Miami University
The number of institutions of higher learning to offer competitive video gaming options has grown significantly between 2018 and 2019. Once a fringe idea, esports are now well into the mainstream, as confirmed by marketing analyst company Newzoo.
Esports Are Big in College
Esports popularity has been unflagging in 2019. Riot Games, the creators of popular MOBA title League of Legends (LoL) have announced the creation of a collegiate governing body to oversee esports. Meanwhile, a growing number of students have been able to enroll in college with an esports scholarship. Top talent across multiple competitive talent has been given preference.
More games are emerging as viable esports, as well. The NBA 2K League is among these games. Hi-Rez Studios' has also renewed its Paladins and Smite events for the National Association of College Esports, adding yet more exciting titles to the fold.
Another segment that has seen a significant interest over the past few months is mobile esports, made possible by such iconic titles, such as Clash Royale, Mobile Legends, and Clash of Clans. All three games have hundreds of thousands of fans around the world who play the games competitively.
Summary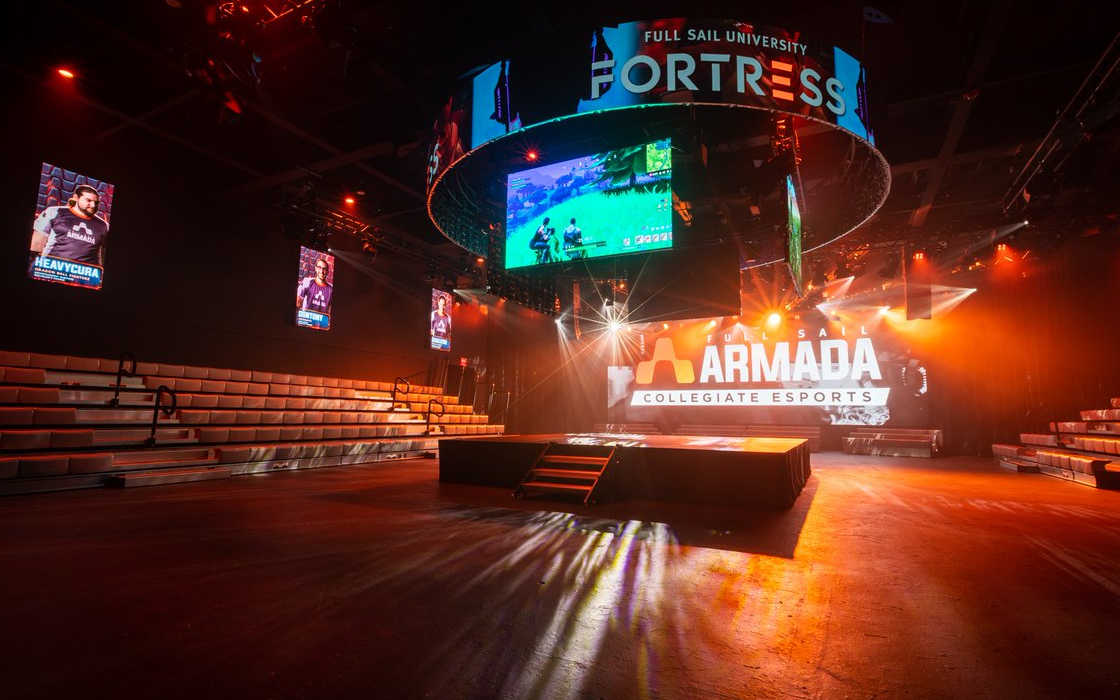 Article Name
Full Sail Reveals Largest College Esports Arena
Description
Full Sail University has revealed its dedicated esports arena known as the "Fortress". The facility is the largest esports arena on college campus.
Author
Publisher Name
Publisher Logo