ESforce successfully negotiates to sell 67% stake in SK Gaming to Daimler AG and FC Koeln
The holding has decided to focus on Virtus.Pro, its main competitive team
ESforce also cited World Esports Association's rule for single team ownership as a reason for its decision
Established esports holdings ESforce has signed an agreement with Daimler AG and FC Koeln to sell 67% of its shares in SK Gaming, a Germany-based organization with a global footprint.
ESforce Agrees to Sell Stake to SK Gaming
One of the world's largest and most influential esports holdings, ESforce, has agreed to sell 67% of its stake in SK Gaming, one of the first esports powerhouses and today's competitive video gaming leaders, to Daimler AG and FC Koeln.
In their official press statement, ESforce expressed their appreciation for the latest agreement. First, ESforce thanked their negotiating partners.
Secondly, the holding reminded followers of the immense brand recognition and "SK Gaming's remarkable performance throughout the years, which has made this brand one of the most well-recognized and beloved by esports fans around the world."
We are glad to have reached a deal with Daimler AG and FC Koeln.
ESforce has achieved a place where it can also grow in terms of revenue. In an interview with Anton Cherepnnikov, Co-owner and Director at the company, CyberSport.com focused on the main achievements of the company up to 2018 (the interview is conducted in Russian, but English subtitles are available).
ESforce's activities are predominantly focused on the CIS region with the company teaming up with KFC to host a large festival by the name of KFC BATTLE in 2018. The official press release also explained ESforce's commitment to keeping up with the latest developments in the global esports market.
Complying with Existing Legislation in Esports
The holding has said that they not only want to expand their reach in esports but also comply with regulations, such as the provisions issued by the World Esports Association, and particularly the rule that focuses on multiple team ownership.
Conclusion of the deal to sell our stake in SK Gaming allows us to focus on one of our primary assets, the legendary esports organization Virtus.pro.
By moving SK Gaming out of their influence, ESforce is re-focusing its efforts on Virtus.Pro, a Russia-based competitive outfit, which has been most successful in Counter-Strike and Dota 2.
Virtus.Pro managed to soar to a clean victory in the first main Dota 2 event for the 2018/2019 season, the Kuala Lumpur Major. The team later faltered on home turf, participating in the MegaFon Winter Clash held in Moscow in December, 2018.
As per the press release, ESforce will now seek to gain an even better international profile for its existing teams, pooling all efforts into turning their teams into successful esports outfits while still keeping an eye out for new and promising esports initiatives in 2019 and beyond.
ESforce officially acquired the 67% stake in SK Gaming back in 2016, but has not been actively involved with the day-to-day management of the organization. ESforce's holding is shaping up both as an event organizer as well as an esports outfit.
They have been producing high-quality informative content focusing on key esports metrics, apart from running successful competitive outfits and events.
Summary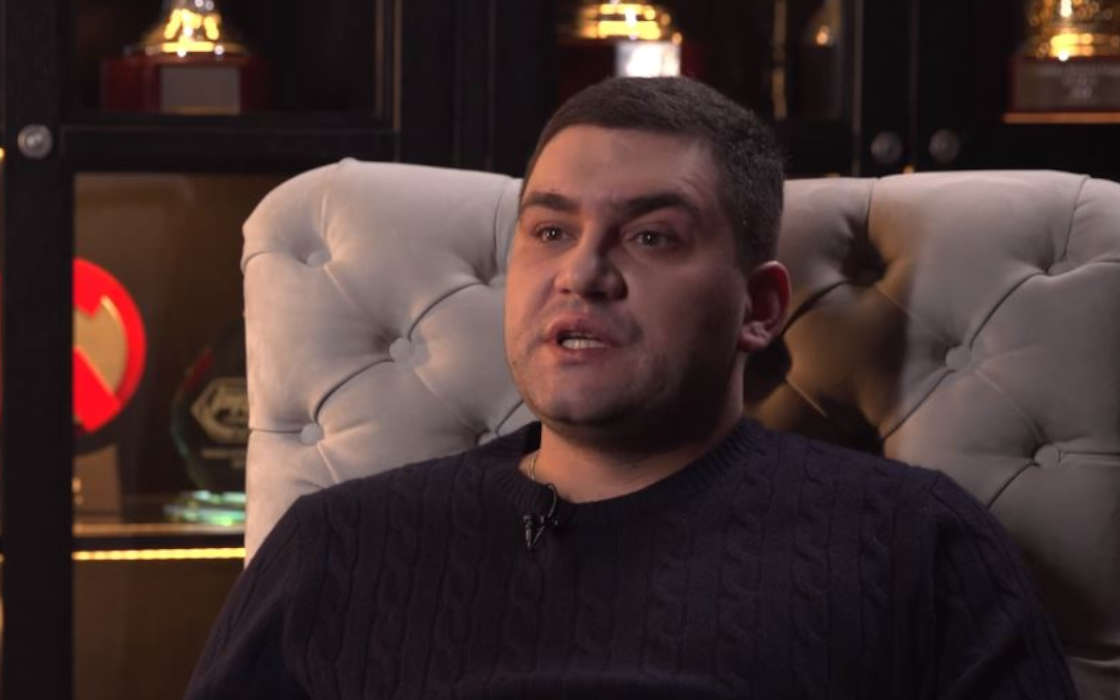 Article Name
ESforce Agrees to Sell 67% stake in SK Gaming
Description
ESforce has agreed to sell 67% stake it owns in SK Gaming to Daimler AG and FC Koeln. The company will be focusing on its flagship esports team, Virtus.Pro.
Author
Publisher Name
Publisher Logo