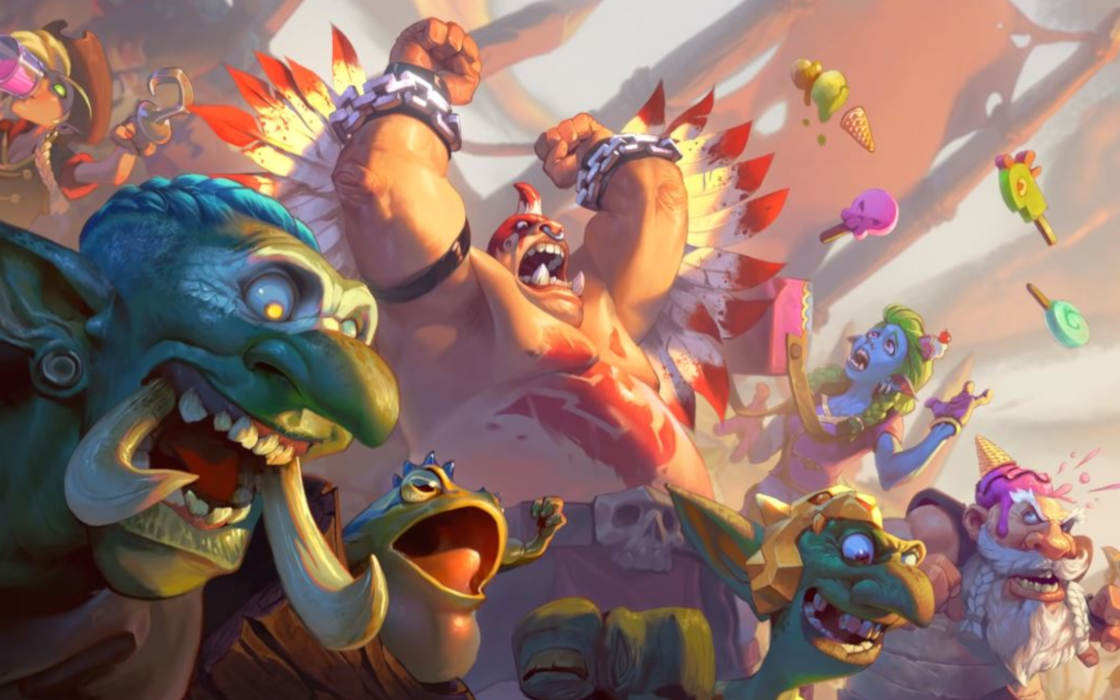 Blizzard have begun revealing the full card set for the upcoming Rastakhan's Rumble expansion. Though the entire list is yet to be announced, there is plenty to go on as it is, with 19 cards known as of this moment.
Rastakhan's a Troll Affair Through and Through
Blizzard has started revealing the 135 cards that will be arriving with digital card game Hearthstone's latest expansion, Rastakhan's Rumble. The expansion set focuses around the trials of the troll empire and their king, Rastakhan, who rules over one of the strongest domains in the Warcraft universe.
At the time of the reporting we had the pleasure to look at 19 of the 135 cards now available to the public eye, and here's what the company has posted officially.

The first set of cards features both spell cards, but also minions. If you play "Ticket Scalper" for 4 mana, you will end up fielding a troll with a fair bit of damage and immediately draw two cards upon overkill. "Hex Lord Malacrass" will use his Battlecry ability to add a copy of your opening hand and place it in, well, your hand.
"Cannon Barrage" does exactly as the name suggests, burying your enemies in flak fire. "Time Out!" is a temporary breather which grants you with one-turn immunity. And if you want to roll the heavy riffs, then "Heavy Metal" is the right card for you.

On the second row we have "Pyromaniac" who channels his power every time your Hero Power slays a minion. With "Rain of Toads" you summon a bunch of Toads (2/4) which will have Taunt and immediately apply Overload (3).
A "Baited Arrow" will inflict 3 damage as it is, but an overkill will grant you a Devilsaur (5/5). "Springpaw" is a one-mana-cost minion (1/1) with a Rush ability and Battlecry that will add a Lynx (1/1) to your hand. Not surprisingly the feline beast also has a Rush ability.
"Savage Striker" completes the second row with the minion (2/3) using his Battlecry to inflict damage equal to the Hero's attack to an enemy's minion.

It's the third row where things get really interesting, with Rastakhan's Rumble bringing up the heavy hitters. From left to right we have "Void Contract" which destroys half of each player's deck.
"Immortal Prelate" will be shuffled back into your deck while retaining any active enchantment. "Surrender to Maness" destroys three mana crystals but empowers minions across the entire deck with +2/+2, a gambit that may be worth tinkering with.
"Hir'eek, the Bat" (1/1) will summon himself across the board. At last, the stealthed "Spirit of the Bat" will lurk in the shadows, granting +1/+1 to your minions after a friend has been slain.

Lastly, we have three minions and a weapon. "Spirit of the Shark" (0/3) will allow your minions to use their Battlecries and Combos twice. "Shirvallah, the Tiger" (7/5) and costing 25 mana points we already know from Blizzcon. "Sharkin Fan" (2/2) allows you to summon a 1/1 pirate after every time your hero attacks.
"Sul'thraze" is a weapon allowing you to add (4/4) attack and armor. An overkill grants you an extra attack.
This is the list available at the time of the reporting. To stay tuned, make sure to drop by the Blizzard's official Play Hearthstone portal.
Summary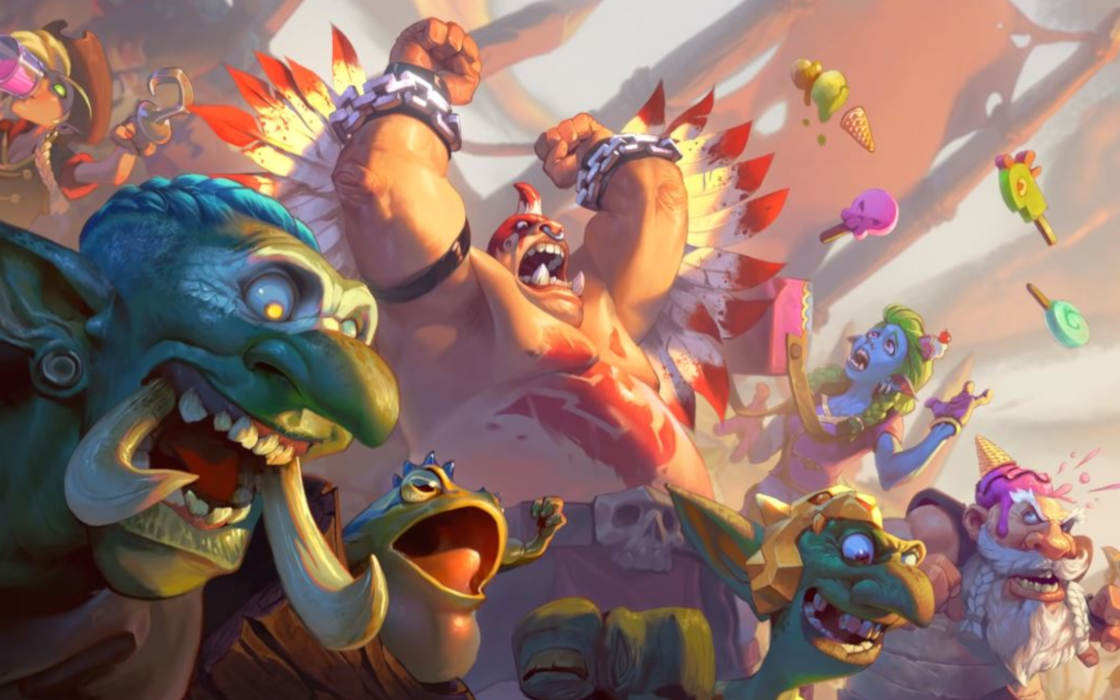 Article Name
Rastakhan Cards Start Appearing on Play Hearthstone
Description
Blizzard have begun revealing card for their latest Hearthstone expansion, Rastakhan's Rumble.
Author
Publisher Name
Publisher Logo