Sony's Crackle has acquired the exclusive rights to air Ubisoft's documentary, "To Win It All: The Road to the Six Invitational.
"Win It All" follows the story of three established players in Rainbow 6
Esports documentaries are growing in popularity
Ubisoft is committed on developing R6 as an esports on par with the industry-defining games
Sony's Crackle to Air "To Win It All"
Esports documentaries are becoming popular, with the plots of each separate series revealing something about the nature of professional video gaming. Some, have focused on the success stories ("True Sight") while others have addressed issues within the industry (CNBC's "The Price of the Grind").
Now, a similar documentary has emerged, following three Rainbow Six: Siege professionals who have achieved recognition in their field. "To Win It All: The Road to the Six Invitational" was aired on Sony TV's online streaming service Crackle on January 25.
The series focuses on the sacrifices players make to stay in top shape and how they try to balance esports excellence with their everyday lives. "To Win It All" follows several high-profile players within the community on their way to tackling Rainbow's most prestigious event. And so, viewers will find out more about:
Team Liquid's Leo "Zig" Duarte
Evil Geniuses' Troy "Canadian" Jaroslawski
G2 Esports' Niclas "Pengu" Mouritzen
"The Only Team That Can Beat G2 are G2 Themselves"
In the trailer to the documentary, G2 Esports' Niclas "Pengu" Mouritzen reveals a lot of what his feelings and ambitions were at the beginning of his career.
Coming from modest origins, as many other players, he shares that during his first significant event in Cologne in Germany, he was fixated on the idea of winning for the sake of the $5,000 cash prize, so that he could continue with esports as a career choice.
If you don't take a risk, there won't be a reward. Or a chance for a reward – , G2 Esports' Niclas "Pengu" Mouritzen
In a sense, Pengu recaptures what many other esports athletes experience and he does it with grace.
His idea that the only way to gain something is by risking, and even just the opportunity of potentially gaining something should in itself be sufficient motivation to take the risk, which speaks of maturity similar to what we've heard from some of the world's greatest entrepreneurs, including Alibaba's Jack Ma.
The only team that can beat G2, Pengu concludes, are G2 themselves.
Documentaries Are the Norm
Documentaries have been an interesting approach to the industry. On the one hand, they provide valuable insight and explain what it takes to be a professional video gamer.
Interviews have long been the norm, allowing fans and the casual observer to have a look at what's going behind the scenes.
In the age of digital, though, things have shifted towards video content with teams pulling off regular video updates to offer the necessary insight.
Ubisoft has been stepping its efforts in bringing Rainbow Six: Siege on par with other events. The company has made a deliberate shift in the trajectory of the game in 2018 and it plans to pursue this in 2019.
Similar to the most recent updates for PLAYERUNKNOWNS' BATTLEGROUNDS, whereby a new revenue sharing initiative was introduced to back esports, Rainbow has its own revenue-sharing program.
Players can purchase branded character skins with part of the revenue going directly to the organization, meaning that even up-and-coming teams can gain a steady foothold provided they have a strong following.
If we had to come up with an example, we'd say Geek Fam, the Malaysian esports powerhouse, which is not yet a global force to reckon with, but has been running numerous initiatives allowing it to build an impressive following and rally the community behind it.
Summary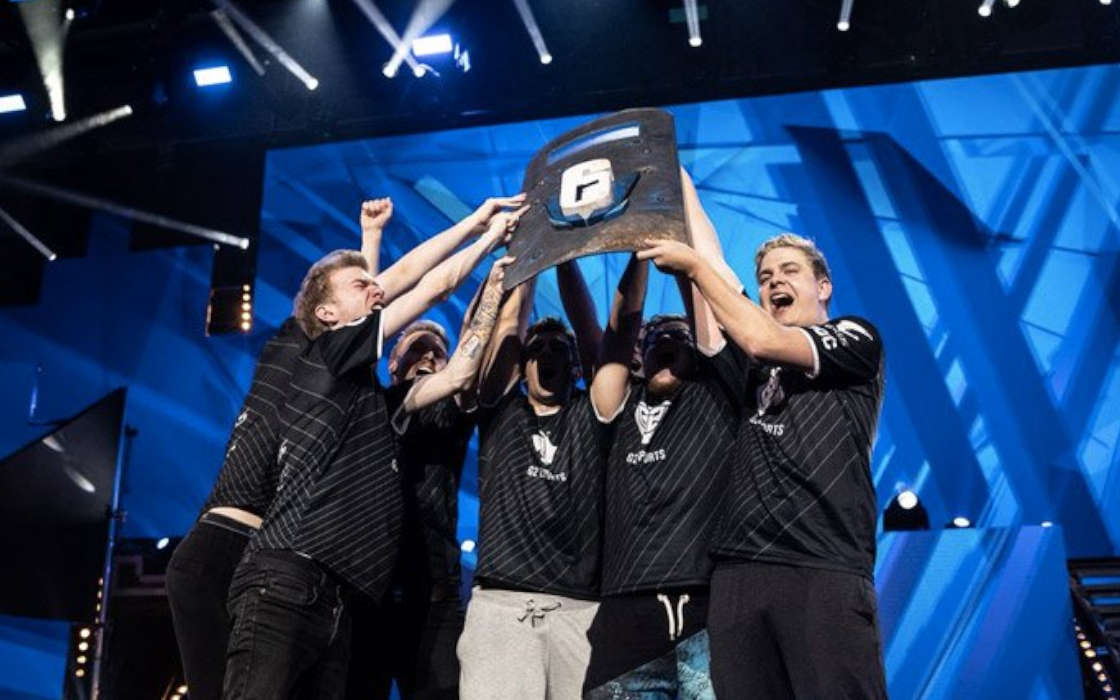 Article Name
Sony's Crackle to Air Ubisoft's Rainbow 6 Documentary
Description
Sony's Crackle streaming service will air Ubisoft's Rainbow 6 documentary, "To Win It All", following three professional esports athletes.
Author
Publisher Name
Publisher Logo