From McLaren's Shadow Project to a gamer beating an F1 driver in real racing situation, esports seem to increasingly overlap with traditional sports, be that Formula 1 Racing or other sporting contest.
McLaren is serious about esports
The company and industry experts expect F1 and esports to overlap within 10 years
Esports racers are under a similar stress as F1 drivers
10 Years from Now, Formula 1 and Esports Will Be One
Formula 1 launched its own efforts into esports back in 2017 with no excessive fanfare. By 2018, McLaren and other F1 teams were already intent on procuring the services of professional gamers to represent their brands. Last year, all but Ferrari drafted players.
Of the whole bunch, McLaren stood out. The brand realized even in 2017 that esports are going to be an important opportunity for the team to market itself to a younger demographic.
Following an extensive vetting process, McLaren obtained the services of Rudy van Buren, a Dutch national with a flair for both real world racing and esports.
Then, the racing outfit saw it only fitting to expand into the Shadow Project, an esports racing event for F1 which attracted 500,000 participants to finally see Igor Fraga from Brazil top the charts.
The growing momentum of esports in F1 has been undeniable.
Beat Them at Their Own Game
Caption: Sim racer Enzo Bonito defeats formula Formula E Champion Lucas di Grassi
Esports are already accepted in F1, but to prove that individuals who indulge themselves in video games are quite capable, something bigger was needed. That's when Sim racer Enzo Bonito decided to race former Formula E Champion Lucas di Grassi, beating him with a split-second advantage.
The news was quickly picked up by all media outlets out there reporting on the feat that "a gamer" had been able to best a Formula E racer at their own game. Of course, Enzo Bonito is not without experience when it comes to racing, but his feat is impressive nonetheless.
Ellie Norman Thrilled at the Prospect
The latest developments in esports have prompted F1 Head of Marketing Ellie Norman to say that it " will be a matter of time before we see the convergence of these worlds getting an absolute overlap".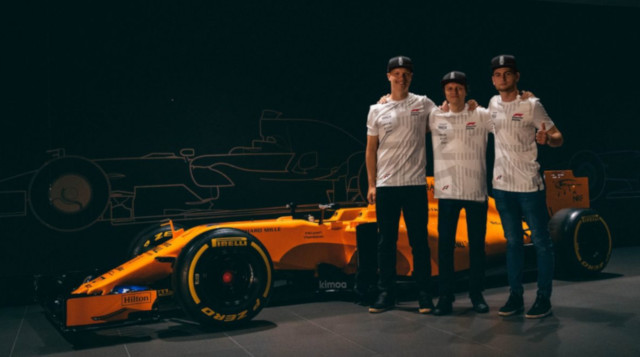 Ms. Norman felt confident that F1 can reach out to new audiences by successfully leveraging esports to the organization's benefit:
But there's a whole new audience that wants to watch the race whilst they are virtually racing themselves at the same time. That will be their experience of F1.
Ms. Norman's excitement is shared by McLaren's own director of esports Ben Payne.
McLaren's Ben Payne Talk Esports
In an interview for GamesIndustryBiz.com, McLaren's Director of Esports Ben Payne said that McLaren started the Shadow Project in a bid to find competitors for their own sports, but this later translated to catering to esports crowds:
When we launched Shadow Project in July 2018, it was an iteration of that program from our perspective. We wanted to try and find athletes for our esports team.
Mr. Payne continued by explaining the similarities between esports racers and actual racers. He shared his observations that participants in racing simulators are indeed undergoing a difficult competitive setting, with their vehicles quite the challenge to control, Mr. Payne noted.
In a word, esports racers need to be in a good shape to go through what he described as an endurance test.
Asked whether McLaren's esports ambitions can live up to what games such as League of Legends pull, with 100 million unique viewers, Mr. Payne said that the team is "not going to do 100 million concurrents any time soon," but they will focus on creating unique opportunities for brands and partners to engage with fans.
The GamesIndustryBiz.com interview is a recommended read and it can be accessed in its entirety here.
Summary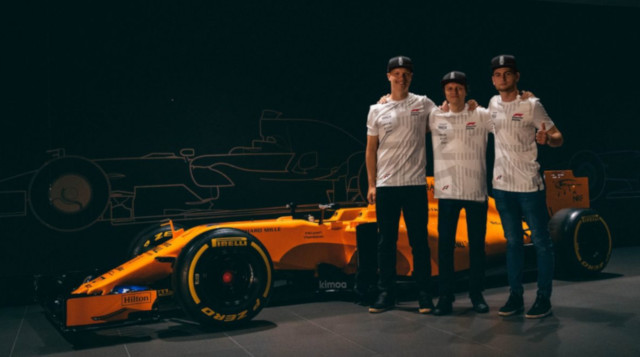 Article Name
Formula 1 and Esports are Interchangeable F1 Bosses Believe
Description
Formula 1 will increasingly focus on esports. In fact, F1 executives believe that the two segments will become very similar within 10 years.
Author
Publisher Name
Publisher Logo