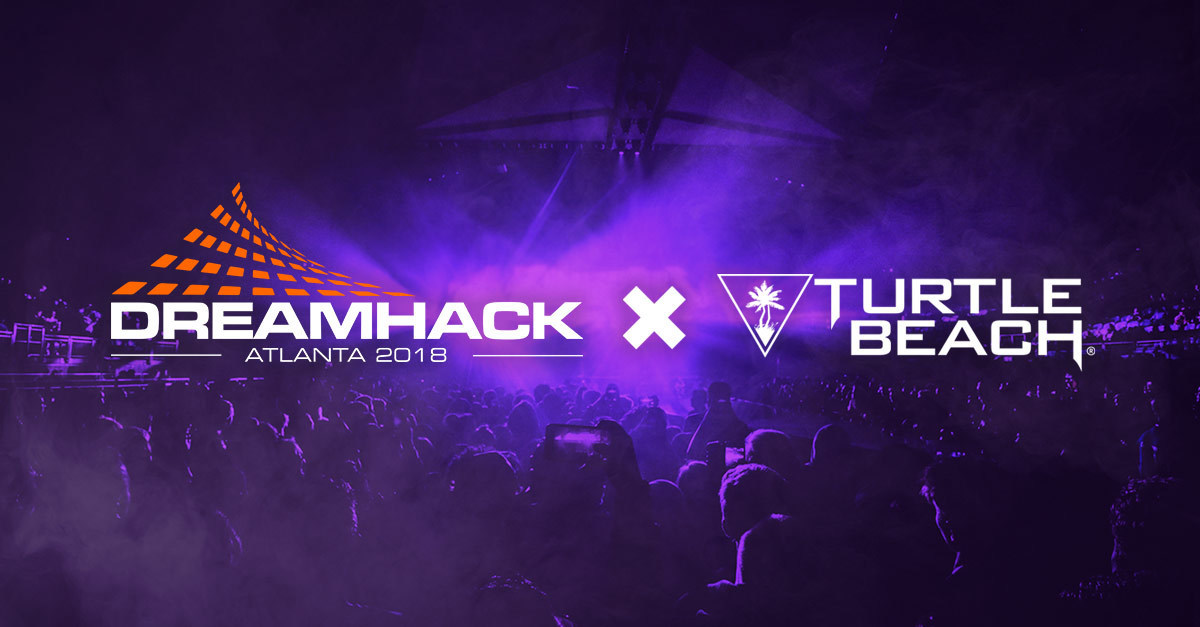 Photo Credit: Official press release
DreamHack continues to develop fruitful partnerships in key regions across North America. The tournament host has just announced that it's expanding a deal with headset and audio accessory brand Turtle Beach for the upcoming Atlanta festival taking place in November.
DreamHack Atlanta and Turtle Beach to Work Together
With collegiate esports growing and interest in gaming expos increasing, the world's largest gaming lifestyle festival DreamHack has sought to strengthen its ties with headset and audio accessories maker Turtle Beach for the upcoming event taking place from November 16 to November 18.
As a result of the consolidated ties between the companies, DreamHack Atlanta will offer the free-to-play PC area users exquisite peak at one of the brand's latest product, the Elite Atlas Pro Performance PC Gaming Headset.
In an earning call earlier in 2018, Turtle Beach executives cited esports as one of the company's largest revenue streams, explaining that they would seek to expand their reach in the esports market. This brave new segment was also endorsed by Turtle Beach CEO Juergen Stark.
DreamHack creates some of the best gaming festivals in the world, so we're excited to do more with them in Atlanta where we can showcase our just-launched Elite Atlas PC gaming headset. – Turtle Beach CEO Juergen Stark
Another important trend is the spreading of collegiate esports, with institutions of higher learning actively seeking to offer stipend to gifted gamers who can compete in one of the popular titles in North America.
LIVE NOW: The SEMIFINALS are here! Today decides who's going to @DreamHack Atlanta's main stage and who's going home. ⚔️

Watch @Longhorn_Gaming vs. @Cougar_eSports now! ? #DHATL18 #RoadtoDreamHack

? https://t.co/pTMmZp019s
? @cocothedragon @_Hyper10sion_ pic.twitter.com/KZbIXWeuzq

— AVGL LoL (@AVGL_LoL) October 28, 2018
The American Video Game League (AVGL) has been hosting a number of League of Legends and Fortnite tournaments, drawing steady interest from students and also testifying to the growing interest in playing esports professionally.
Mr. Stark noted that the Elite Atlas PC gaming headset has been designed specifically for the purposes of gaming, offering "true pro-level audio and comfort".
We're also going to get to watch some of the best collegiate gamers go head-to-head playing some of the best competitive multiplayer games in the world, using one of the best PC gaming headsets on the market. – Stark
DreamHack CEO Marcus Lindmark has also expressed confidence in the future of the festival and its reach, with the organization recently announcing its involvement with Dallas, as a brand-new venue for the hosts.
We are proud that Turtle Beach, one of the biggest names in gaming audio, has jumped onboard as the main sponsor of the AVGL LoL and Fortnite tournaments and want to work with us to drive more attention around collegiate esports – DreamHack CEO Marcus Lindmark
The push started by the AVGL is visible across the country, with thousands of college teams already signing up and millions of fans tuning in or attending LAN events to support their teams.
AVGL and DreamHack have developed a premier collegiate esports series, which will lead to the grand finals held at the Atlanta festival. Over 100 teams nationally are trying to gain an entry in the decisive leg of the event, playing League of Legends. Fortnite is also part of a show match.
Summary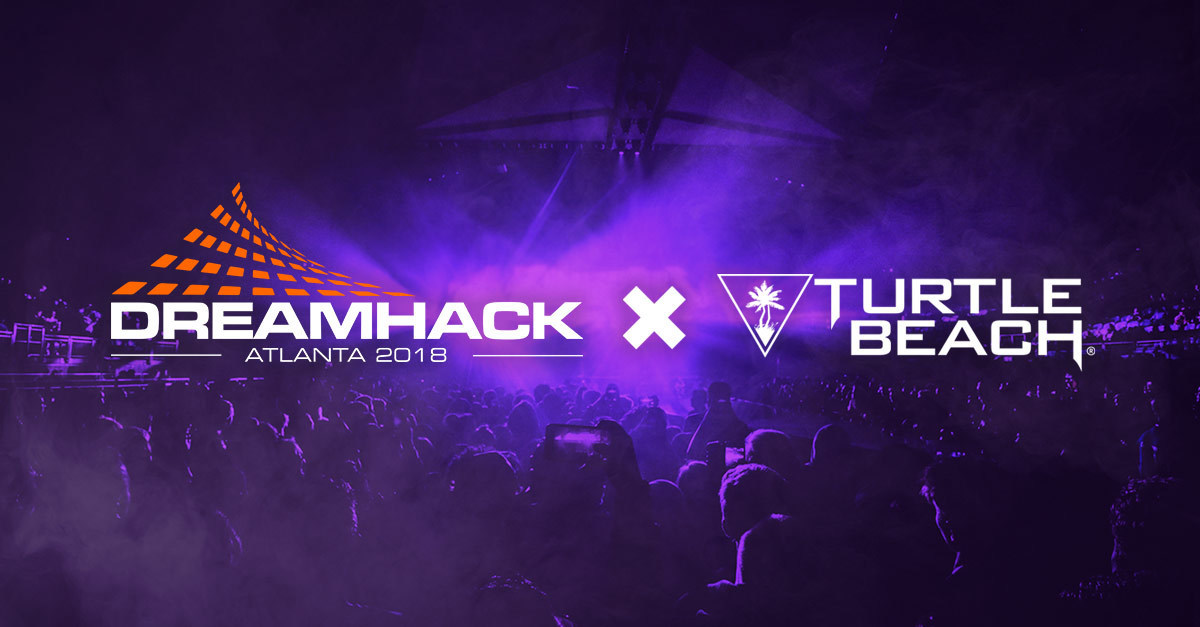 Article Name
DreamHack and Turtle Beach Expand Partnership for Atlanta
Description
DreamHack and Turtle Beach have expanded their partnership for the upcoming Atlanta festival, which will feature the AVGL League of Legends finals. More importantly, the hosts will allow visitors use the Elite Atlas Pro Performance PC Gaming Headset, which is one of Turtle Beach's latest additions.
Author
Publisher Name
Publisher Logo