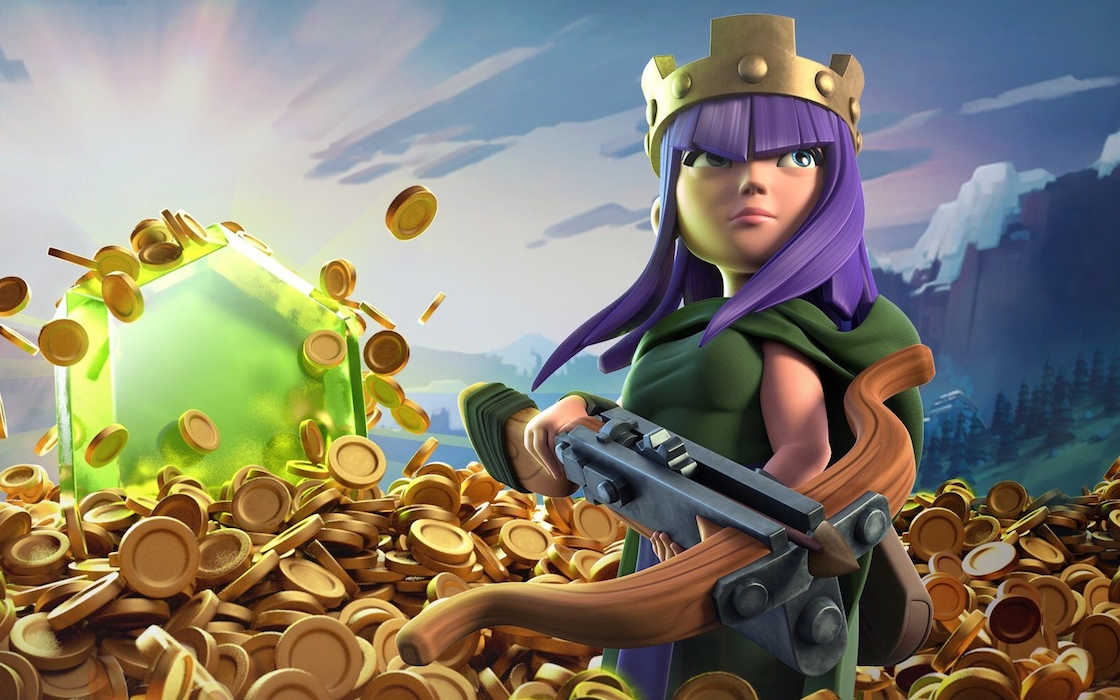 One of Supercell's flagship title, Clash of Clans, notched up excellent revenues in September, grossing $41 million worldwide through Apple Store and Google Play activity. Meanwhile, Clash Royale, another Supercell title, has shown strong signs of growth, forging ahead as the new staple for mobile esports.
In 2016, Tencent bought the controlling share in then-promising and now proven mobile gaming studio Supercell. The company's esports mobile titles, Clash of Clans and Clash Royale, have been performing excellent ever since. In 2017 alone, Supercell posted $810 million in profits driven by the aforementioned products.
The good results are only intensifying in 2018, with Supercell becoming a mobile developer with a modest team that has successfully released two multi-billion mobile games out. Clash Royale managed to hit $2 billion in revenue as of July 2018.
Meanwhile, Clash of Clans has continued to grow in September, according to marketing intelligence company Sensor Tower. Sensor Tower Mobile Insights Strategist Adam Spannbauer cited data collated by the Store Intelligence unit.
With the latest figures, Clash of Clans has grown by 5.2 per cent year-over-year in September alone. The game's total revenue has also reached another milestone – $6 billion worldwide. Additional 5.4 million downloads were released last month, with 80 percent of the fresh installations coming from Google Play users.
Global App Revenue Topped $18 Billion Last Quarter, Up 23% Year-Over-Year: https://t.co/u7UDdeP8HW pic.twitter.com/u4D5SZPVmN

— Sensor Tower (@SensorTower) October 11, 2018
Meanwhile, global app revenue has been showing strong growth signals of its own, hitting a 23% uptick in revenue year-over-year, another data analysis by Super Cell has revealed.
A Royal Future for the Clash Franchise
The cornerstone of Supercell's success, Clash of Clans, has managed to amass $6 billion in revenue since it was released in 2012. However, Clash Royale seems to be cottoning on much quicker and the game's following has already been outstripping the fan & player base of the former title, comparing forum numbers.
With the Clash Royale finals announced for December 1, 2018 in Tokyo, viewership metrics will definitely be quite interesting to follow as a gauge of the future success of the game.
Speaking of the viewership experience, Clash Royale seems to be better optimized for the purposes of spectating, with the CRL World Finals truly living up to fans' viewership expectations.

Meanwhile, it's quite likely to see Clash of Clans' revenue remain intact and growing, as Supercell have successfully integrated the in-game shop, allowing players to progress along by purchasing Book of Heroes and Dark Elixirs, along with a number of desirable treats, including Book of Fighting Book of Spells, Power Potion, Resource Potion, and many, many more.
Even after six years, Supercell have not stopped to surprise and innovate, adding the communal quests known as Clan Games at the end of 2017. The novelty items introduced to the game have definitely been an essential part to its continuous staying power.
Meanwhile, the future indeed seems Royale. Back in August, NRG president Brett Lautenbach called Clash Royale an "incredible title" and pointed out that there was hardly a title for PC that could re-create the experience. Conversely, most mobile titles, up to Clash Royale, tried to emulate an experience that was originally intended for another platform.