The Head Tournament Organizer of the Florida-based Major Tournament CEO, Alex Jebailey, made a tweet about the possible organization of a European version of the tournament. Temporally named "CEO Europe", Jebailey might get assistance from AFK Esports, a grassroots Smash and FGC Event Organizer based in Rotterdam, the Netherlands.
Alex Jebailey, from CEO, teased on a tweet about a potential event in Europe..
Amsterdam was the first chosed city by the Tournament organizer.
CEO might be assisted by AFK Esports, based in Amsterdam.
Alex Jebailed Looking for a Venue in Europe to Host Smash/FGC Event
While Europe has always been considered as a strong region for Fighting Games, proved by the recent victory of Problem X from UK at EVO 2018 on Street Fighter V Arcade Edition, one cannot say the same for its Fighting Game Major events.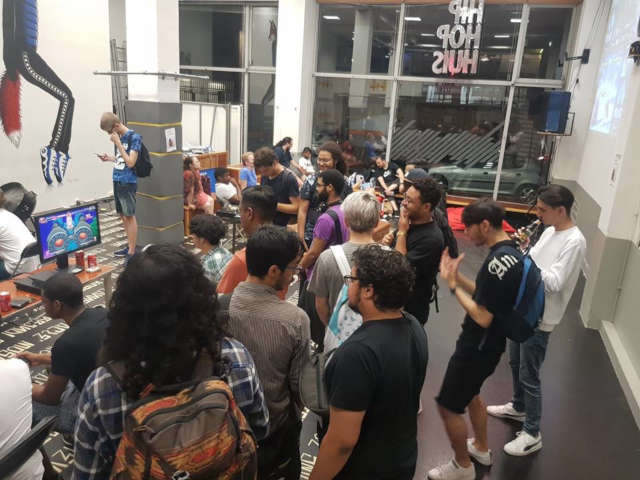 It's true that the continent has decent grassroots and important stops for the biggest competitive circuits around fighting games, like The MixUp in Lyon, Viennality in Vienna or VSFighting in Birningham, but it still pales in comparison to the biggest Majors in North America, with the likes of EVO, Combo Breaker, Canada Cup and CEO.
However, the latter of that list might help reshuffle the cards between those two massive regions of esport.
A CEO on the Move
Quite unexpectedly, Alex Jebailey, creator of the "Community Effort Orlando", or commonly known as CEO, asks his followers on Twitter "for a friend" if the European FGC might get interested by an edition of CEO in the Old Continent.
Dear European FGC, would Amsterdam be a good place to possibly potentially slightly host a CEO Europe event in the future? Asking for a friend.

— Alex Jebailey (@CEOJebailey) January 23, 2019
Shortly after, some interesting names from the European Smash and FGC were answering very positively to that idea, including François "Fauster" LeBrun, commentator and charismatic personality of Smash in France and Europe, as well as Elfrid "RZA" De Napata, a high level French competitor in DBFZ and the Mortal Kombat series, Cem "KenDeep" Amar, top player in Guilty Gear from Germany, and many more.
I will gladly go back to Amsterdam.

— Rick (@TheHadou) January 23, 2019
The Head TO also had some support from his fellow countrymen, such as Rick "TheHadou" Thiher, also Head TO of Combo Breaker, Chicago-based Major Fighting Game Event and a very supportive tournament overall, and Aris Bakhtanians, the famous Tekken commentator.
Good idea. https://t.co/VbcatxTgm5

— Aris (@AvoidThePuddle) January 24, 2019
Jebailey's got quite a few events under his belt already. His team organizes CEOtaku each year in the Fall, which is a tournament that focuses on fighting games with a strong Japanese culture attached to it.
It also allows some lesser games to be featured as main stage of a tournament, at least once a year. They also did CEO Dreamland in 2017, which was an event entirely focused on Smash and other platform fighters, but it only made one edition out of it.
All of this is hypothetical and not officially confirmed, but the ramifications for the European FGC might be big. Jebailey would not just bring his experience in the continent, but also his contacts attached to his events.
Being known as a TO for years now, that can bring things that European Tos couldn't have on its own, like more major qualifiers from big competitive circuits like Capcom Pro Tour or the DB FighterZ World Tour, more sponsorship recognitions for a European Fighting Game esport event, etc.
If an actor in this industry like him can bank on the Old Continent, it may bring other important people from North-America, to harvest the huge potential of the European crowd.
Updated: A previous version of the article stated that AFK Gaming were based in Amsterdam. The company is actually based in Rotterdam. We're sorry.
Summary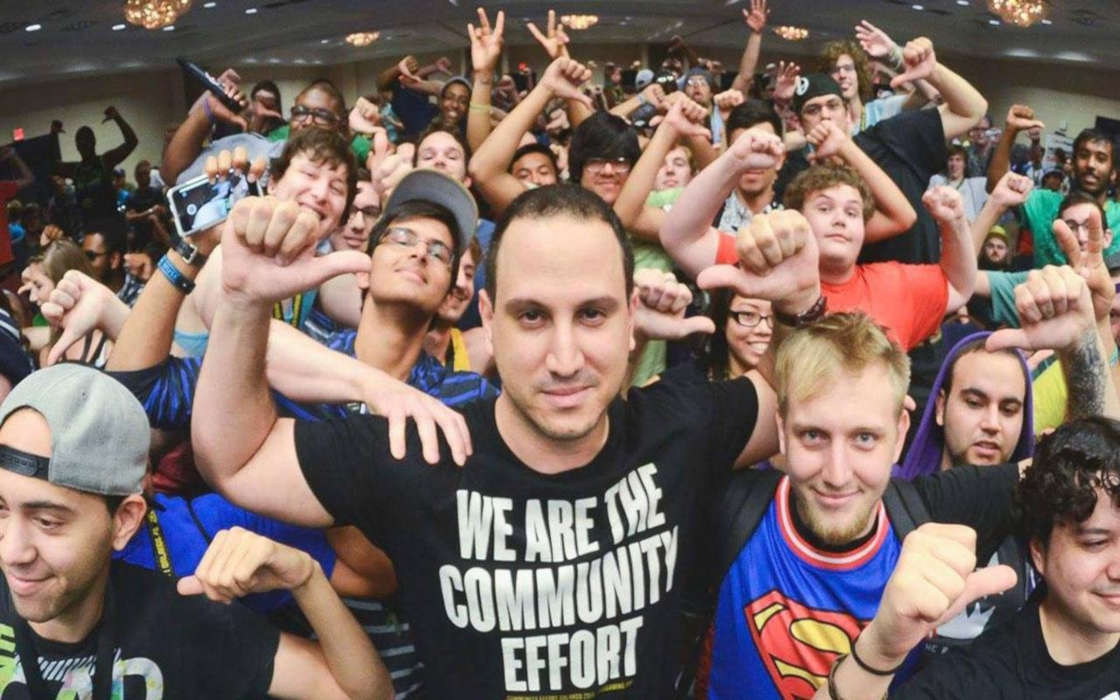 Article Name
CEO Alex Jebailey Drops a Massive Hint about European Event
Description
CEO Alex Jebailey, an important figure in the esports fighting games community, might be heading over to Europe, bringing his contacts and community-building expertise.
Author
Publisher Name
Publisher Logo