Valve bans 17,000 accounts from Dota 2 for smurfing and other matchmkaing offenses
Player base over last 30 days peaks at 729,000 concurrent players
Valve is intensifying its efforts to uproot illegal trading of accounts, boosting, and other in-game offenses which impact the long-term prospects for a fair gameplay. Just now, Valve announced the ban of 17,000 accounts for various offenses.
Valve Bans 17,000 Accounts to Curb Game Offenses
Valve has taken out its ban hammer once again, dispatching 17,000 accounts into the Internet nether, or in the very least – resetting all their progress. As per the official statement of the company, the offenders were using different matchmaking abuses to boost their overall standing. The majority of offenders have been identified as either "smurfs" or account buyers. Bans have been a particularly sensitive issue of late, although in this case, the restrictive measures are meted out to in-game abusers.
Today we reset roughly 17,000 accounts that were found to be abusing matchmaking to get into ranked. These techniques were mostly used by smurfs or account buyers.

— DOTA 2 (@DOTA2) January 11, 2019
"Smurf" is a term that applies to people who are far above a certain skill level, but have created new accounts to grieve, abuse or generally ruin gameplay for others. Although this is not always the case, "smurfing" has become a punishable offense in certain cases.
Many smurf players are also using various matchmaking abuse tricks (though such are not specified in any of the official statement by Valve over the months in a bid stop spreading awareness of such techniques). Smurf players are most likely also account sellers, finding buyers willing to pay.
The Reddit community has also debated the issue, with some participants in the discussion explaining that by setting such precedents, people would be far less likely to pay for accounts. However, certain users pointed out that the real issue was the mentality that goes in purchasing accounts. Similarly, Valve suspended 600,000 cheaters in December.
Dota 2 has a particularly competitive edge and mistakes are punished severely. Certain players have taught themselves to cope with defeat by pointing out that it's never their own fault. Thus, a player who purchases an account is most commonly relegated to a low rank again through competitive play, only to snap up another account.
Naturally, some players have taken to the Dota 2's official Valve forums to complain that their accounts were unjustly banned. Valve is not known for revising its decisions regarding suspended accounts, so it's likely that these accounts will remain very much inaccessible.
Meanwhile, SteamCharts has revealed that ahead of the ban, Dota 2 averaged 440,000 concurrent players, with the period all-high at 729,000. The 17,000 accounts are not a severe blow to these figures, though it would probably be reflected.
Bottom line, if this leads to slightly better match-making, it would all have been worth the trouble, although the community still has issues to solve when it comes to in-game behavior.
Summary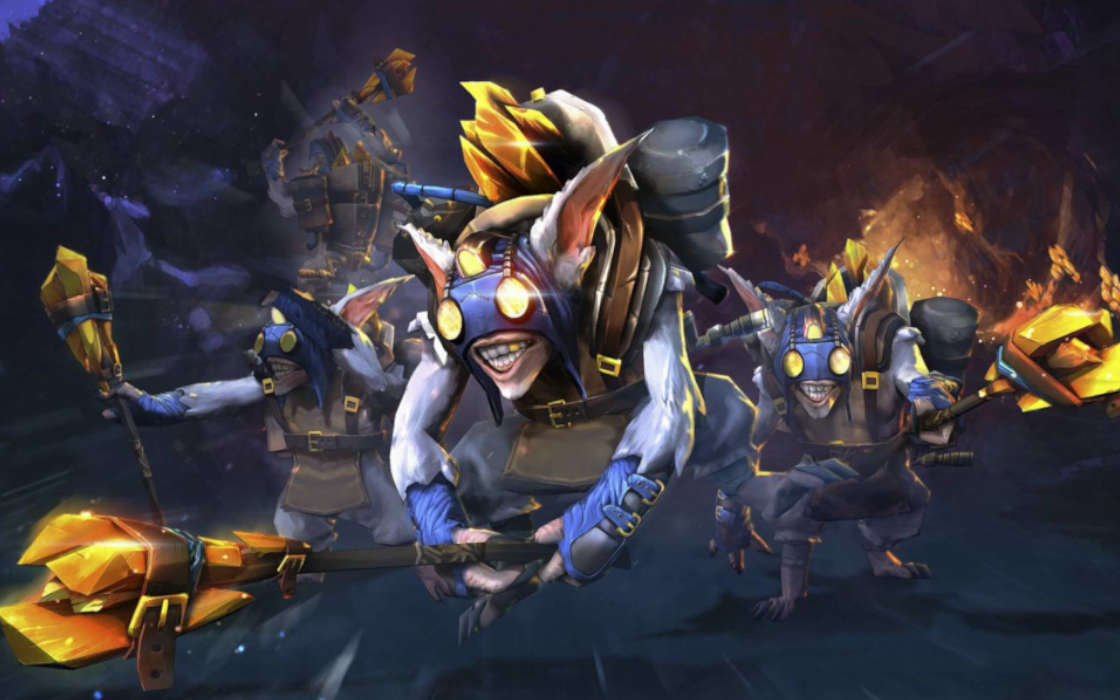 Article Name
Valve Bans 17,000 Dota 2 Accounts for Match-making Abuse
Description
Valve, the developer of Dota 2, has reset 17,000 accounts over suspected match-making abuse and smurfing, leading to lower-quality gameplay for everyone.
Author
Publisher Name
Publisher Logo