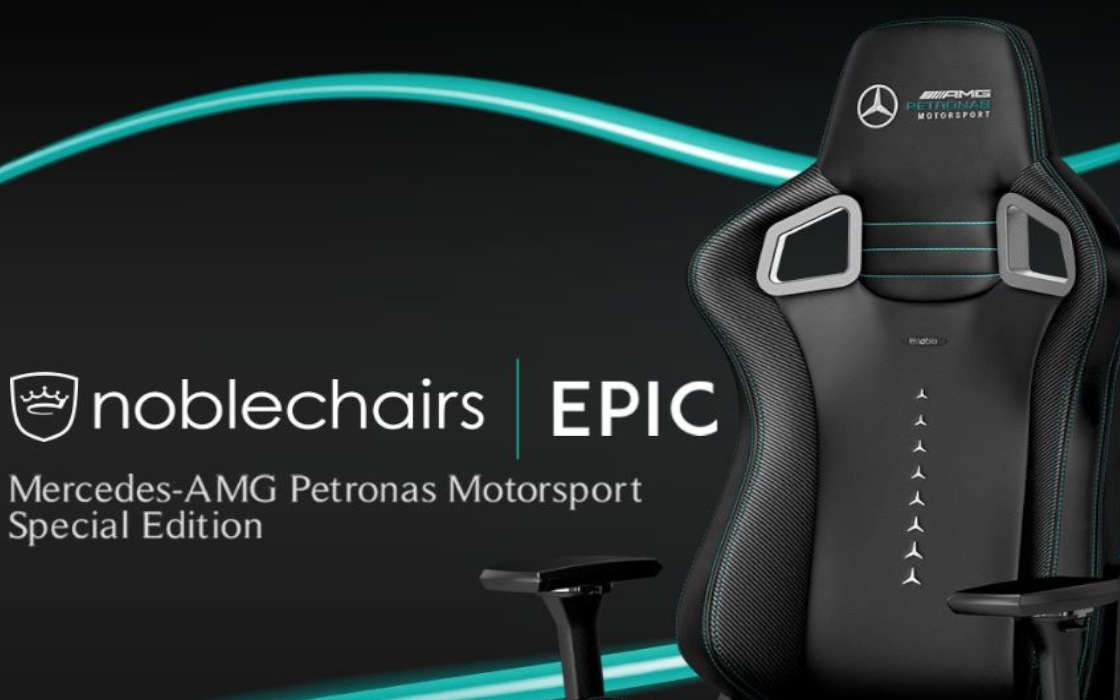 Noblechairs begin production of a brand new line of chairs
The manufacturer collaborates with Mercedes-AMG on this project
Esports are gathering momentum in the racing world
Noblechairs have teamed up with Mercedes-AMG to produce a new line of esports chairs that will be available to gamers and racers.
Noblechairs Launches New Line of Chairs
Gaming chair company noblechairs has entered a partnership with Mercedes-Benz Petronas Motorsport to introduce a new line of merchandise. The special edition chairs will be part of the "EPIC" series and they will have the distinct branding symbols of both Mercedes-Benz and noblechairs.
These chairs will appeal particularly to individuals who are interested in SIM racing and the F1 Esports Series, a digital competition in simulators where video gamers compete against each other and representing some of the world's most famous racing teams. The F1 Esports Series have been a huge success among gamers and mainstream competitive teams taking part in these competitions.
While Ferrari has been reluctant to join the Series, others, such as McLaren have dedicated substantial efforts and time to be seen as esports-friendly and ready brands. McLaren has created "The Shadow Project" to embrace further innovation in this vertical.
New Chairs for New Opportunities
The new chairs are launched to coincide with the F1 2019 video game that was introduced by Codemasters. Anyone interested in buying a chair can spend around $400 for a product that has been modelled following F1 guidelines in actual race cars.
The chair is going to offer lumbar and neck pillows support and special edition materials that will ensure the comfort of gamers. These chairs will be introduced at the Mercedes-AMG Petronas Esports Training Facility at the Formula One Team's Operations Centre in Brackley, UK.
With this latest partnership arriving, it's worth noting that the F1 Series and Esports have been sticking together. The success of the Series has occasioned multiple activations and partnerships which have been well-received.
For instance, New Balance was brought as a sponsor to the esports series. There has been a number of marketing campaigns and branded digital content since the deal has been struck. This is hardly all the good that has come of bringing esports and sports closer together.
Netflix and Ferrari in the Esports Series
A long-time naysayer, Ferrari has finally agreed to give the esports series a go, becoming one of the last teams to join the virtual fray. Ferrari has partnered up with Netflix to produce a documentary for the racing outfit's efforts into digital races, debuting into esports with a bang.
Esports have gone quite the length in recent years. FIFA viewership is on the rise and so are SIM drivers. Not so long ago, a former F1 champion lost to a SIM driver who decided to leave the digital track and take on the real thing.
Meanwhile, McLaren has been consistent in pointing out that virtual simulators, at least for F1, are far more physically demanding than any other esports title out there.
Summary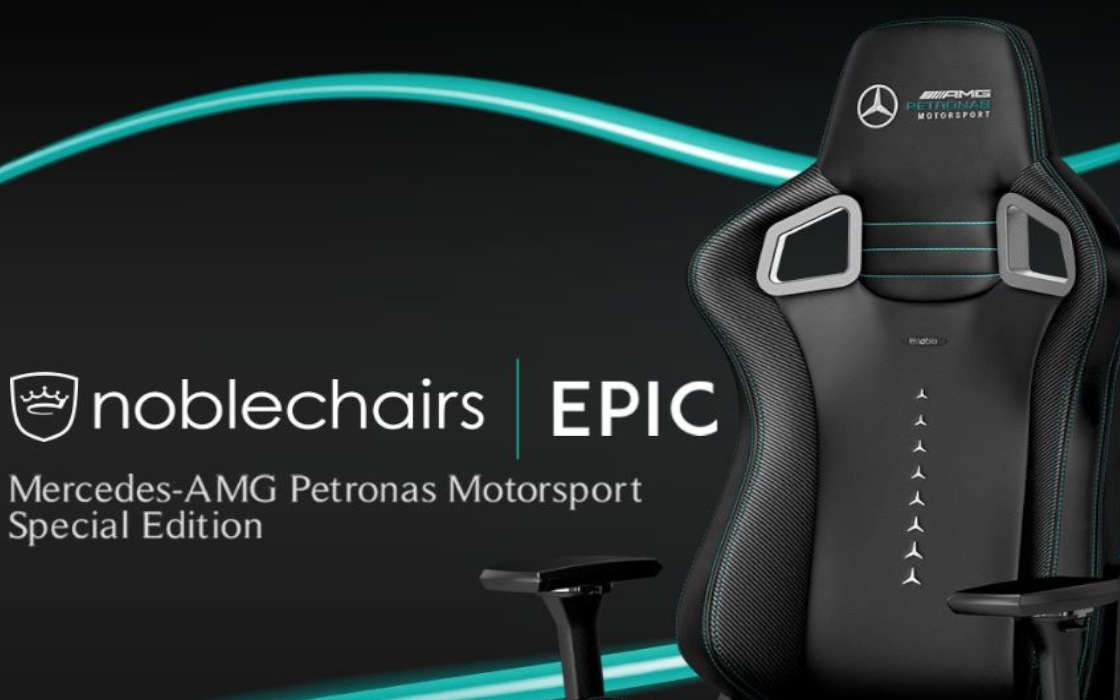 Article Name
Noblechairs, Mercedes Partnership Confirms F1 Esports Popularity
Description
Noblechairs have teamed up with Mercedes-AMG to produce a new line of esports chairs that will be available to gamers and racers.
Author
Publisher Name
Publisher Logo