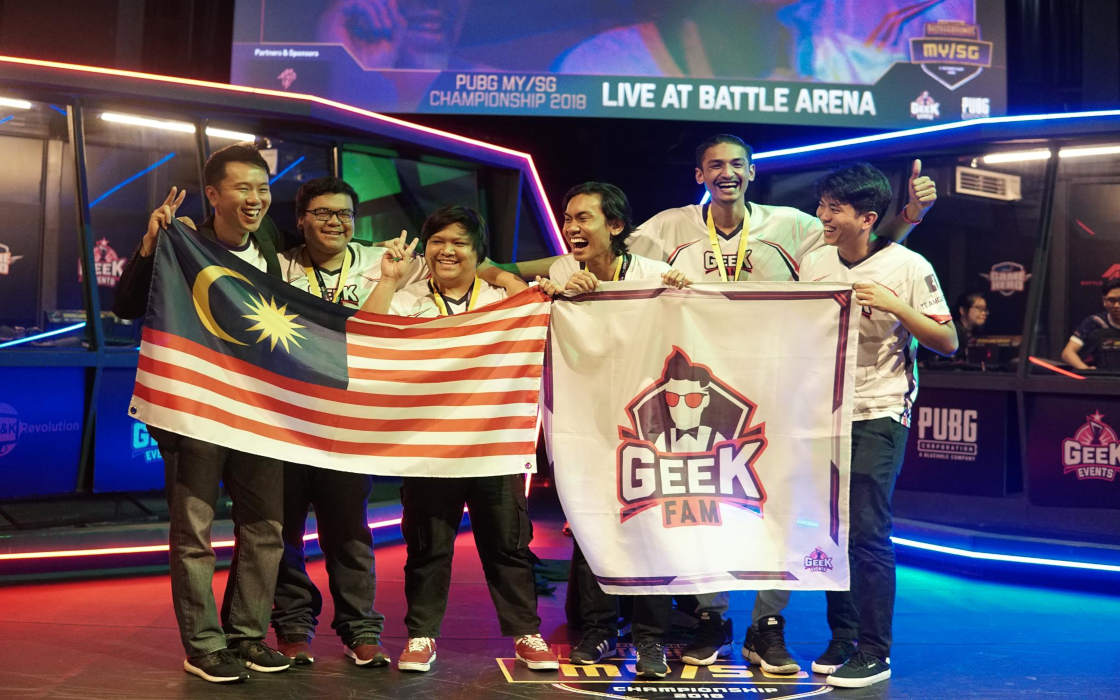 Geek Fam is an up-and-coming esports organization based in Malaysia that promises to be a guiding light for the community in SEA. With a number of partnerships under its belt and a name that strikes home with gamers, Geek Fam is charting the course for esports in the country and beyond.
Geek Fam Creates Esports Opportunities for the Region and Beyond
In 2016, a new esports powerhouse was established in Malaysia, and it has been changing the landscape for competitive video gaming in Southeast Asia (SEA) ever since.
Geek Fam was born out of the passion of founders and long-time friends Lim Keat Kuang and Joseph Yeoh. Starting as a Dota 2 squad, the spotlight soon shone on the modest esports organization propelled by its core principles of mutual respect, sincerity, and dedication and the savvy and passionate minds of Keat and Joseph.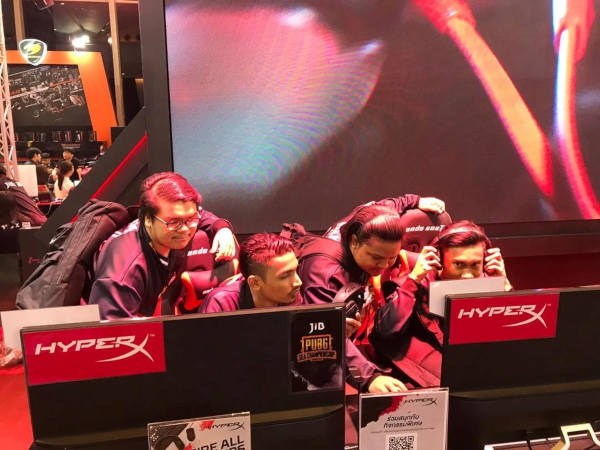 Valve's popular Multiple Online Battle Arena (MOBA) was just the beginning. Geek Fam never had the intention to stay in one place at all. Introducing their own PlayerUnknown's Battlegrounds (PUBG) and acquiring two highly competitive Mobile Legends (MLBB) teams, Geek Fam have been venturing into new competitive stomping grounds.
Although Geek Fam started off as a Dota 2 team, the vision and goals of our organisation have always gone far beyond just running professional esports teams. – Geek Fam
Most recently the PUBG squad attended the JIB PUBG SEA Championships, clinching the a respectable seventh place in the overall standing. This came after the squad qualified outright by beating the top teams in Malaysia and Singapore to emerge as the champion of the PUBG MY/SG Championship 2018.
And the organization now collaborates with two of the most respected MLBB teams in Malaysia, Geek Fam ICON and Geek Fam Mystic.
No Take, Just Give
Geek Fam is quickly shaping up to be a powerful brand associated with the core values of gaming that may have been lost in the hubbub of esports power brokering. While building on a successful business model themselves, the achievements of Geek Fam don't stem from running esports with cold, logical detachment.
We think that the reason we were able to gain this much traction among esports fans is because everyone in our organization does their best to embody these values in everything that we do, from the players to the management.
Rather, the team behind the brand has managed to create conditions for its players that allow them to win the affections of fans and gamers, but to also command the respect of opponents. So much that Geek Fam may be charting a new course for esports and returning them to their original state of mutual respect, dedication and doing things out of one's love for competing in intense and skill-based video games.
MyGameOn : What is a gaming house?

Wanna find out more about what a Gaming House is? Join Wan Eizzul Islam as he visits the Geek Fam Gaming House to meet with their Mobile Legends: Bang Bang teams Mystic Burden and ICON MY as well as their PLAYERUNKNOWN'S BATTLEGROUNDS team Geek Fam PUBG.If you like this video and want to see more esports news, don't forget to give this video a (y) and FOLLOW our page ntv7 7Edition#ntv7 #7Edition #FeelGood #MyGameOn #Esports #ChallengeAccepted #Gaming #KeepGaming #SupportGamers #GeekFam #GameHouse #TrainInsane #ProGamer #TeamworkFor the latest news and updates on esports with a Malaysian twist, don't forget to visit the My Game On portal @ www.mygameon.my

Posted by ntv7 7Edition on Tuesday, September 18, 2018
Geek Fam have caught the attention of media with ntv7 edition, the Malaysian national free-to-air channel, preparing a 3-minute segment focused on Geek Fam's ability to train esports talent.
We always go the extra mile to treat all of the fams and members of our organisation like family – hence the name Geek Fam. We think most esports fans don't really get that sense of sincerity, inclusivity and belonging from other teams, and that's what sets us apart and inspires the loyalty of our fams.
A fact that has been most recently exemplified by Rolen Andrei Gabriel "Skemberlu" Ong joining established Dota 2 team compLexity after gaining prominence and honing his skills as part of Geek Fam's roster. Bidding Skemberlu goodbye was also done in style and demonstrating that Geek Fam values its players foremost.
More players that have made their name with Geek Fam, include Kee Chyuan "ChYuan" Ng who recently carried Team Lotac to victory in the grand finals of the Predator League Dota 2 event.
ChYuan is one of the top ranked players in Malaysia, currently on the path to becoming a superstar in his own right together with a group of other Southeast Asian Dota stars on Team Lotac. It's been a crazy couple of months for ChYuan and our organisation, but we finally managed to sit down with him recently and hear his thoughts about the year that he spent as a Geek Fam player!You can also check out the transcript of this interview on our website!http://geekfamdota.com/2018/11/03/the-last-interview-chyuan/

Posted by Geek Fam on Friday, November 2, 2018
At the same time, Jackie "March" Thiay was recruited by the region's respected and renowned powerhouse Mineski. As part of his farewell interview for Geek Fam, March noted the particular environment within the organization that has allowed him to grow and develop as a player.
But after coming here to Geek Fam, when we finished scrims, we will do a lot of discussion after the game. What should we do in game? What should be our next move? So, after that we would be able to move faster and communicate more clearly, so we could keep improving together.
Chan Chon "Oli" Kien was a feared Wyvern player who also bid the team goodbye, prompting emotional response with his departure. Oli was recruited by another powerhouse in Dota 2, Invictus Gaming (IG).
Hey fam, last but not least, the time has come for us to say farewell to the most lovable member of the Dota team, Oli.As this generation of Geek Fam Dota goes its separate ways, the management and the players will all remember Oli as the sweetest guy on the team that everyone liked hanging out with and making fun of.Everyone on the team provided superb talents and contributions on the Dota side throughout their time with Geek Fam, but Oli provided another level of intangibles with his friendliness and caring personality which helped reinforce the solidarity of the team behind the scenes.Here at Geek Fam, we firmly believe that success as an esports team doesn't lie solely in how the players perform in-game. We strive for our players, fans and management to treat each other like family, and Oli was a player who really carried those values as a member of Geek Fam.Jack Chan Ck- We'll miss you fam! Good luck with your future team and keep being awesome wherever you are! You'll always be a member of the fam!Head over to our website to see the full transcript of Oli's farewell interview!http://geekfamdota.com/2018/09/12/the-last-interview-oli/

Posted by Geek Fam on Wednesday, September 12, 2018
The fact that so many players from Geek Fam broke onto the international competitive level serves as proof for the paradigm-changing model the organization uses to recruit and train talent, emphasizing on building a community.
Shaping Up Esports in Malaysia and the Effort Behind It
Starting off as a grassroots organization with a big vision, Geek Fam have secured a partnership with both Acer Predator and HyperX. Securing important milestones with sponsorships was just part of the reason why the organization succeeded in establishing a name for itself in the region.
The driving force behind their sustained efforts has been the desire to help the esports and gaming segments in Malaysia grow to the benefit of everyone involved, "from fans, to the players, to the various people who work in the industry."
All of this is in the hopes of helping to grow the esports and gaming industry in Malaysia so that it becomes a genuine outlet for people to pursue their dreams.
From the giveaways, to the constant interviews and active social presence, Geek Fam has been in the eye of the public, loved and venerated despite its young age. But the scope and breadth of Geek's operations require some effort comprehending, because of their immensity.
Beyond running successful teams, they are also working on becoming more active in organizing authentic esports events under the Geek Events division. With Geek Events, the company will strive to host festivals and tournaments that will return the focus from corporate interest back to the players and fans.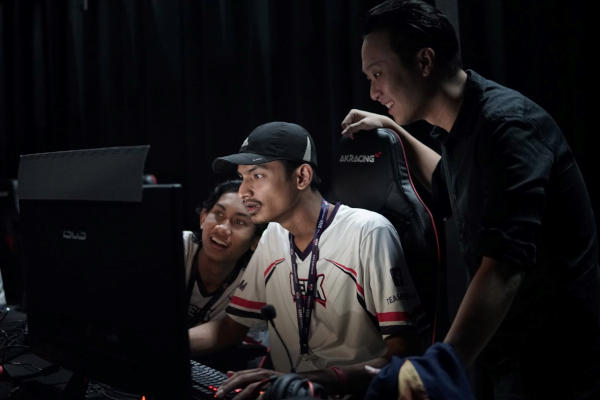 The event-arm of the organization already has a respectable portfolio. Geek Events hosted the PUBG MY/SG Championship 2018, which is the most prominent PUBG event Malaysia/Singapore and an official, PUBG Corp.-backed competition and it also provided the English broadcast for the JIB PUBG SEA Championships, appealing to an international crowd.
Geek Events are also the organization behind the MLBB tournament that took place at Hari Sukan Negara, a government-backed sports event, which featured esports.
To top it all off, they have also organised a number of successful tournaments for other genres such as fighting games and mobile battle royales.
Many organisers seem to forget that all of these events should ultimately be focused on the most important people in esports: the players and the fans.
While events are an important undertaking that excites interest, Geek are aware that raising awareness is important for the industry to continue to grow in Malaysia. Engaging people from non-esports backgrounds is essential.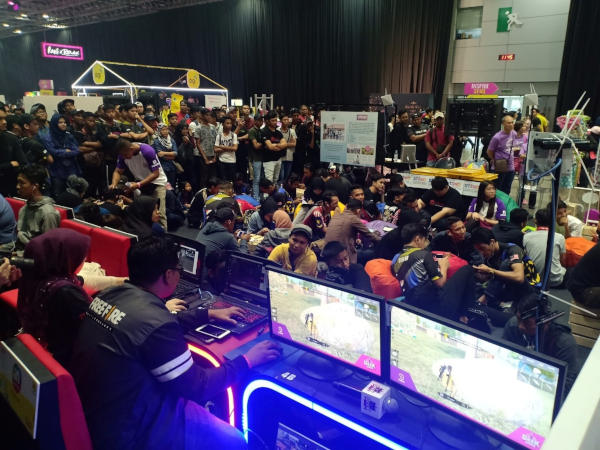 The Geek Arena takes on this ambitious task. Located in the middle of a shopping mall in one of Kuala Lumpur's major shopping districts, the facility is not a traditional Esports Arena as the ones built across North America, for example.
With the Geek Arena, we wanted something with a lot of visibility that could really promote esports to the public and encourage passers-by to engage with this amazing industry.
And whenever the Geek Arena is open, it draws people in, Geek Fam explained. The objective is to promote esports to a broader audience and people who have only had little opportunity to experience esports.
Apart from that, the Arena is a place for fans to come together and engage, a "gathering of the geeks, as it were," Geek Fam concluded.
Geeks, Foregather!
Responding to a question about whether mobile esports have a future in Malaysia, Geek commented that the segment had already proven a factor. Presently, the organization fields two of the most respected powerhouses in MLBB – Geek Fam ICON and Geek Fam Mystic.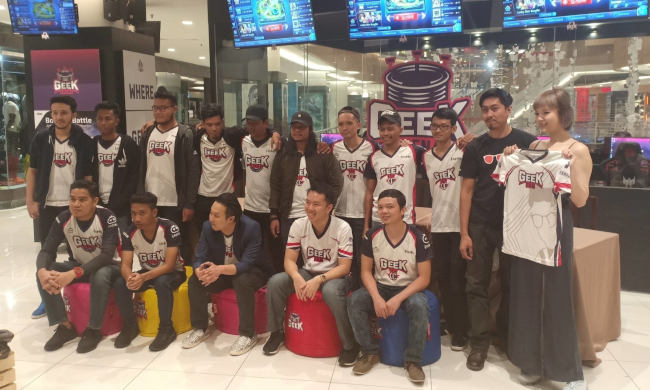 While attempting to guess which the next big mobile esports title would be, Geek cautiously suggested PUBG Mobile and Free Fire, citing the developing market for battle royale games. However, to see how things will turn out, the organization will continue to keep a close eye on the segment.
Presently, the organization is focused on building its brand power and reputation by fielding more successful teams and running events that are centered around gamers and fans.
It may sound cliched, but the sky is the limit as far as we are concerned. We're still a young organisation based in Malaysia as of right now, but we plan on growing to become a major force in the international esports world.
Geek Fam wants to secure more meaningful partnerships with sponsors and publishers in the future and transform itself into the main engine behind the progress of the Malaysian scene and well beyond.
Running matters on multiple fronts has been a challenge, Geek Fam admit, but a deep bond of trust exists between their management, staff, and players, allowing everyone to take care of their respective tasks in full.
Making a splash in the international esports scene will demand investment, time, and hard work, but Geek Fam are up to the challenge.
Summary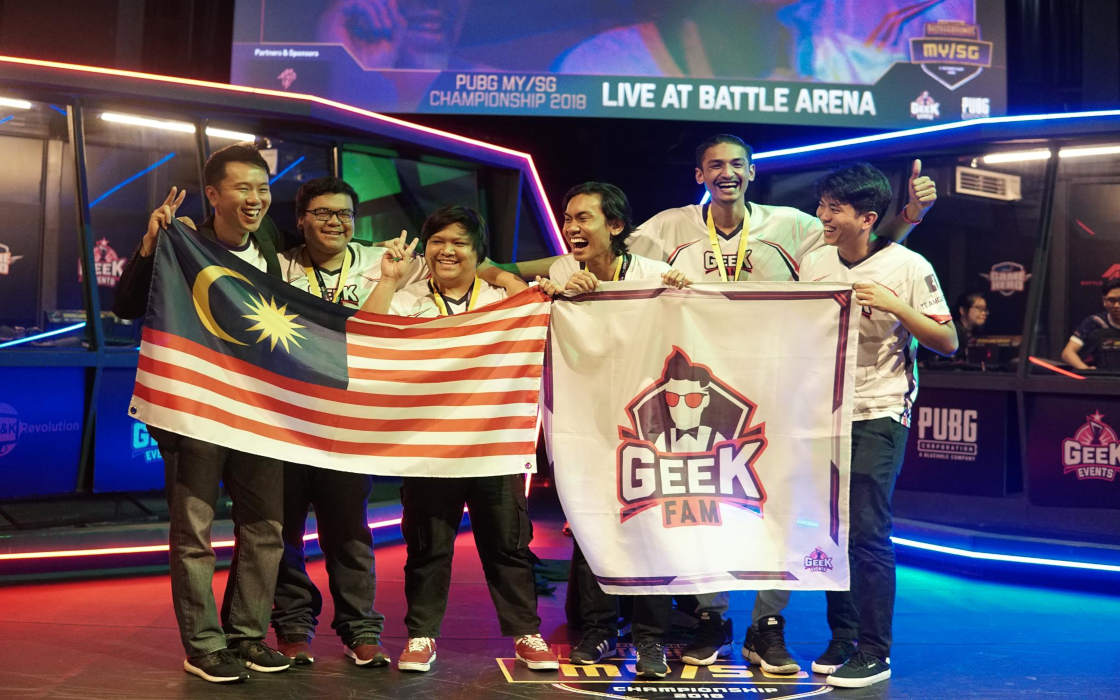 Article Name
Malaysia's Geek Fam Charts the Future of Esports in SEA
Description
Geek Fam is an organization helping Malaysia build a strong esports ecosystem in the region and beyond by nurturing talents and helping them rise the highest level of competition.
Author
Publisher Name
Publisher Logo