Riot continues to expand their list of partners. After adding multiple high-profile brands, including, Alienware, StateFarm, and We Are Nations, the company has secured another big name, Secretlab.
Chairmaker Secretlab will be the official chair sponsor for the LCS, MSI, ASE, and Worlds
Secretlab joins other high-profile brands, including Alienware, StateFarm, and We Are Nations.
The company will produce all tournament chairs, becoming the first partner to have been granted the exclusive rights
Secretlab offers Riot Games a Place to Sit
World-known gaming chair maker Secretlab has joined the Riot Games family by signing a partnership that will see the brand back multiple League of Legends events. Featured as the official chair sponsor, Secretlab's branding will be displayed during all major LoL competitive events, including:
LCS
All-Star Event
Mid-Season Invitational
The World Championship
With the viewership of League of Legends growing (the 2018 World Championship finals hit 99.6 million concurrent viewers), Secretlab has found an important partner to match the company's own commitment to a superior gaming experience.
Commenting on the opportunity, Riot Games Head of Global Esports Partnerships Naz Aletaha had the following to say:
"The best League of Legends athletes require the best equipment. Secretlab's award-winning chairs offer seating that's optimized for peak performance and comfort, making Secretlab the obvious choice for top League of Legends players competing for the highest stakes."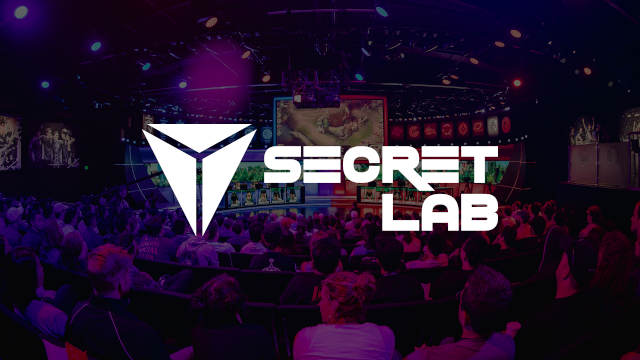 Secretlab CEO and co-founder Alexander Ang joined in to share his appreciation for having had the opportunity to partner with the world's most popular esports title. Mr. Ang added:
"Partnering with the world's most premier esport to provide seating for their global tournaments is exactly what we set up Secretlab to do—creating the ultimate seating experience for gamers through the highest-caliber engineering and using materials of the highest grade. We are incredibly proud to provide our ultra-comfortable chairs to support the standards required by the most skilled League of Legends professional players in the world for 2019 and beyond."
As outlined by Mr. Ang and Mr. Aletaha, both brands stand to benefit from the awareness they gain through their new partnership. Secretlab will have a unique opportunity to position itself as the world's most popular gaming chair manufacturer as a result of being featured in every major League of Legends competition in 2019.
Under the new partnership, Secretlab will be the first brand in the world to sell chairs for LCS and LoL esports team, as well as develop models for mass production.
Summary
Article Name
Secretlab Becomes Riot's LoL Events Exclusive Chair Sponsor
Description
Secretlab has been granted the exclusive rights to providing the tournament chairs for all major League of Legends competitions in 2019.
Author
Publisher Name
Publisher Logo