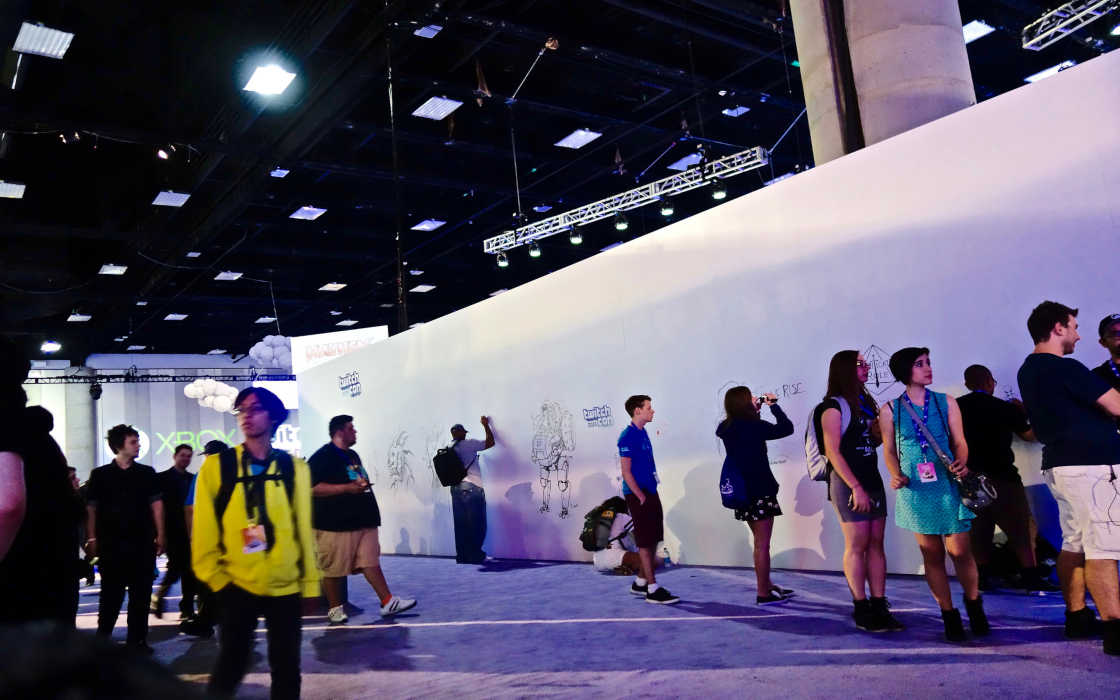 Photo Credit: porcupiny Flickr
The Amazon-owned streaming platform Twitch is taking the experience one step further for content creators and viewers. A newly-announced series of features have been revealed at TwitchCon 2018.
Bringing Streamers Together as a Team
In 2014, Amazon acquired the then only-breaking-in-its-stride streaming site Twitch. Today the platform is a preferred choice among gamers. At TwitchCon 2018 held in San Jose, the company revealed a slew of changes intended at improving matters for content creators and viewers.
Go live on Twitch with up to three other streamers, all in a single view.

Squad Stream rolls out in 2019. pic.twitter.com/UIkbSmNIBI

— Twitch (@Twitch) October 26, 2018
Twitch CEO Emmett Shear broke the news of a new upcoming Squad Stream addition, which will allow up to four streamers to pool their efforts into a single stream and provide a fulfilling viewership experience. Playing team-based and fast-paced games, such as Overwatch, Call of Duty, or Fortnite would no longer be a problem tracking down across streamers, with Twitch users free to navigate the battlefield unperturbed, using four different streams at once.
The four feeds will be incorporated in a single box and you will be able to enlarge specific stream windows with a single click. This function has clear benefits for the viewer, allowing to quickly switch to a player who is setting the pace of the game while remaining aware of other potential noteworthy playouts.
Twitch will fight toxicity by empowering moderators further.
Amid raising concerns about brand safety issues, Twitch is also taking a tougher stance on users and streamers both. Most recently, the platform snuffed out the fire of Jason 'JasonR' Ruchelski who had allegedly used a derogatory term referring to fellow female Twitch streamers.
That's a wrap on day two of #TwitchCon. Join us at 10AM PT for one last day of esports, speedruns, and our annual wrap up show, Twitch Yearly. pic.twitter.com/qFxStdTLWi

— Twitch (@Twitch) October 28, 2018
As a result, Twitch is empowering its moderators who will now be able to click at a user name and obtain comprehensive information about the user's chat history, timeouts and bans received in a specific channel.
Moderators will also be able to communicate better between themselves by leaving comments for specific users in the channel so that another moderator can peruse those and quickly make a decision in the case of repeating offender.
Twitch Rivals Get Double the Attention in 2019
Mr. Shear also took time to discuss Twitch Rivals, a recently introduced feature dishing out extra privileges to gamers and streamers who participate in specific events in any form. According to him, Twitch Rival affiliated streamers have managed to benefit from 20% better viewership numbers.
Twitch Rivals is more than doubling in size in 2019. Get ready for more players, more challenges, and more prize money. pic.twitter.com/cBAhC20Vkn

— Twitch (@Twitch) October 26, 2018
In total, the platform has allocated $5 million in prizing, good $2 million of which went to the Fortnite Summer Skirmish. In 2019, the company plans to bring 128 events more, drawing on the success of recent events, and a 90% increase in ad revenue during Twitch Rivals.
You already stream your heart out. Soon, you can sing your heart out, too.

Welcome to Twitch Sings, a new game built just for Twitch. Want to help us test the closed beta? Sign up for access today: https://t.co/vDGbKHofI5 pic.twitter.com/U5o5UpJPPr

— Twitch (@Twitch) October 26, 2018
Twitch also teamed up with music developer Harmonix to introduce a new in-platform game by the name of Sings which will tap into the community's proclivity to interact. As far as the specifics of this game go, users will demand from streamers to sing Rick Astley's "Never Gonna Give You Up" or A-ha's "Take on Me", adding good vibes to the overall experience.
Sign-ups for the beta version of the sing-along have already begun, and you have a chance to be among the lucky performers yourselves.
Twitch seems to be equally bringing around a partnership with Snapchat that will allow users to benefit from the Lens to brighten up live streams.
Summary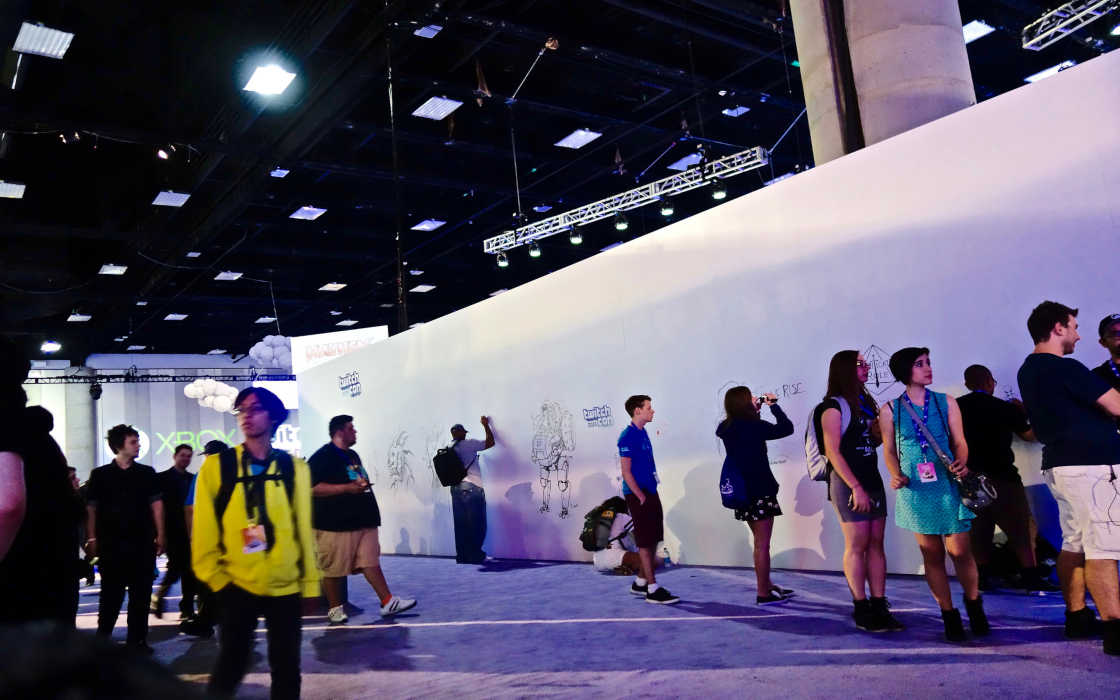 Article Name
A New "Squad Stream" Feature Revealed at TwitchCon
Description
Twitch CEO Emmett Shear revealed a slew of new features and most notably spoke about the shared-stream option bringing together four streamers at once.
Author
Publisher Name
Publisher Logo