New players Elevate and Cecle win the WSOE 3 Fortnite: Battle Royale tournament
Professionals caution against meta changes in mid-competition
Myth and Epic Games at slight loggerheads
The World Showdown of Esports (WSOE) 3 is am ambitious new format that aims to boost the popularity of esports and individual titles at the same time. The third edition of the competition featured Fortnite: Battle Royale, and an unlikely winner managed to top the event.
WSOE 3 Sees an Unlikely Fortnite Duo Winners
The World Showdown of Esports (WSOE) is shaping up as a worthy esports competition, promising to provide talented individuals with ample opportunity to shine in the world of competitive video gaming, be that through winning a pot of money or making a name for themselves.
This year's edition included Fortnite: Battle Royale which pitted 50 teams in the ultimate fight for $100,000. An unlikely team managed a fantastic victory with Davis "Celce" McClellan and Thomas "Elevate" Krueger emerging as the successful duo of winners.
Elevate and Celce were caught in a battle to their metaphorical death with 49 other contesting teams. Scoring a total of 610 points, that was enough for the pair to land first place and grab $40,000 of the hefty prize pool home.
They just managed to clinch this important victory against the runners-up represented by Rocco "Saf" Morales and Wiliams "Zayt" Aubin finishing their own game with 590 points in total. The difference, albeit a small one, did secure the victory for Elevate and Cecle.
Elevate and Cecle's victory is also important because it has allowed a fairly unknown pair of competitors to walk into a major event and outpace everyone, which is in line with Epic Games' (Fortnite's developers) idea to have a competitive format that allows amateurs to break into the professional scene.
Watch $100,000 WSOE 3 Featuring Fortnite! from WSOE on www.twitch.tv
One minor wrinkle in the tournament has been the introduction of the Boom Box, a powerful sonic weapon that makes buildings turn into a pile of rubble. Similar to the introduction of the Infinity Blade in mid-competitive season.
Changes to the meta in the middle of a competitive event or even a league often has unpalatable effects. Some of the professionals quickly decided to put the grumbles behind them and adapt whilst others get too focused on the issue and start to remonstrate to the point where they start losing their edge.
New players, such as Elevate and Cecle saw in this an opportunity to fully embrace the novelty and develop a working strategy around it. Myth, an established professional player in the Fortnite community, responded strongly, though seemingly cheerful, to the mid-tournament changes.
Adapting to new strategies has been known to wear down players and the issue of burnout has been discussed in all seriousness. There's a feeling, though, that Fortnite offers much more room for burnout due to its rather more relaxed overall gameplay.
However, if the professionals grumble, it's certainly something worth paying attention to. In the meanwhile, Elevate and Cecle's victory is well deserved.
Question is, will they be able to adapt to abrupt changes to the Fortnite meta in mid-competitions?
Summary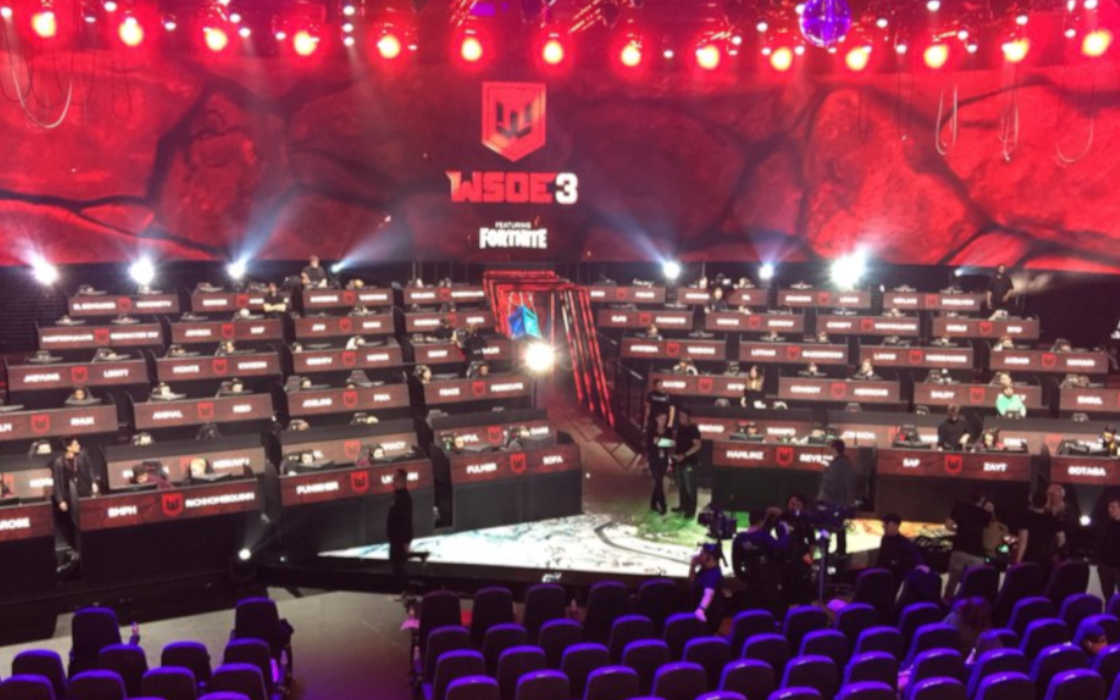 Article Name
Fresh Players Bag $100K Fortnite WSOE Tour Amid Meta Changes
Description
Little-known Fortnite duo Cecle and Elevate have bagged the $100,000 WSOE tournament amid the introduction of game-impacting changes by Epic Games.
Author
Publisher Name
Publisher Logo