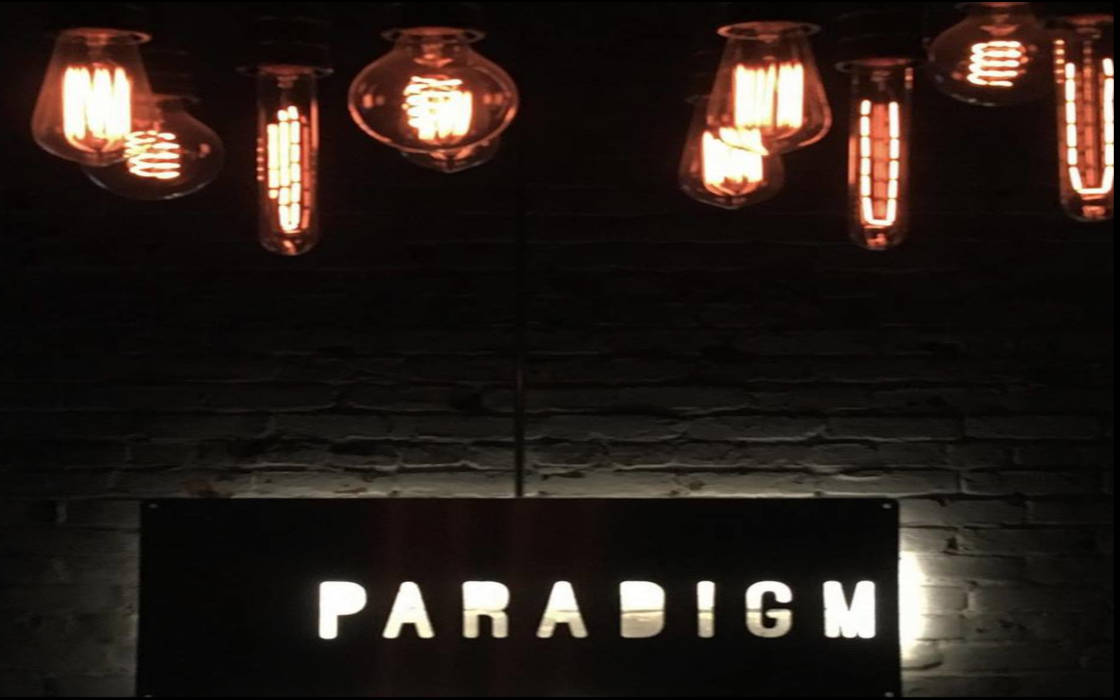 Restoring the arcade feeling with their project in a fresh virtual reality wrapping, Paradigm is a localized tournament host and VR gaming facility located in Davenport, Iowa. The project has just launched and among the VR treats, Paradigm offers a set of freshly-announced esports events. We take a look at the upcoming Hearthstone Fireside Gathering.
Newly-opened Virtual Reality training facility and tournament host venue Paradigm has announced a series of esports tournament in an attempt to restore the arcade feeling to play video games alongside others.
The project has come forward with plans to introduce a number of events with low entry-level fees that will allow local competitors in Davenport, Iowa, to find out about like-minded players from the area who also share a passion for local esports.
The upcoming Paradigm Fireside Gathering has already managed to secure several sponsorships, notably St. Ambrose University. Paradigm have taken care of providing state-of-the-art Acer Predator gaming stations, which will allow gamers to dive into the action without having to worry about the quality of the gameplay.
Beyond the prize pool that the hosts have allocated for the first three spots, though, there are Blizzard-enabled perks for all players that seek to participate in the LAN events starting on October 17 forward.
Console players are allowed to bring their own controllers along for maximum comfort, which is another throwback to the time when gamers would travel around bringing their peripheral hardware, as they had been accustomed to playing from quirky old keyboards and worn-down mice.
To instil the honest esports feeling to their undertaking, Paradigm will broadcast the event on their dedicated Twitch channel which is expected to also serve as the chief medium via which all future competitive pow-wows will be broadcast, including an upcoming Fortnite solo tournament right after the Halloween all-nighter.
Excellent Facilities for the VR Fans
Paradigm have set up a cosy environment to serve the purposes of both recreational players who indulge in VR for fun and gamers who want to find local esports. Tech-wise, the venue is equipped with Oculus VR headsets and Windows Mixed Reality headsets. While the VR sets are not intended for the tournaments, esports is heavily featured at Paradigm's shop.
The technical preparation that has gone in building up the facilities is a testimony to the company's determination to focus on VR while keeping esports in the limelight.
So far, hundreds of games are featured in Paradigm's VR library along with the impressive 90 square feet of roaming space, so you may pursue your virtual reality exploits unperturbed when cooling down from the esports fray.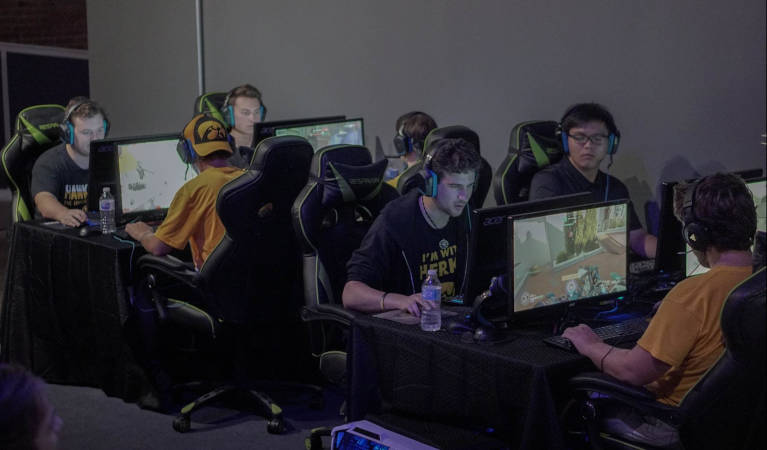 Paradigm are intent on showcasing their ATC-grade arena, which will have professional production facilities, used to broadcast on Saturday, October 20 when the Hearthstone Paradigm Tournament is taking place.
While the studio's most recent plans have changed a little, swapping out a Rocket League tournament for the Fortnite Solo clashes, Paradigm seem to be very much on track with their original intent.
The upcoming Hearthstone competition will be an excellent way for Paradigm to gauge the interest in the game and decide whether there are enough players in the area to support an active local scene.
To sign for the upcoming tournament, you need only visit the official Fireside Gathering page created for the event and be prepared to pay the modest entry fee of $10 if you intend to participate. Spectators need only pay $5 to be part of the event, enjoy free food and other treats prepared by the hosts.