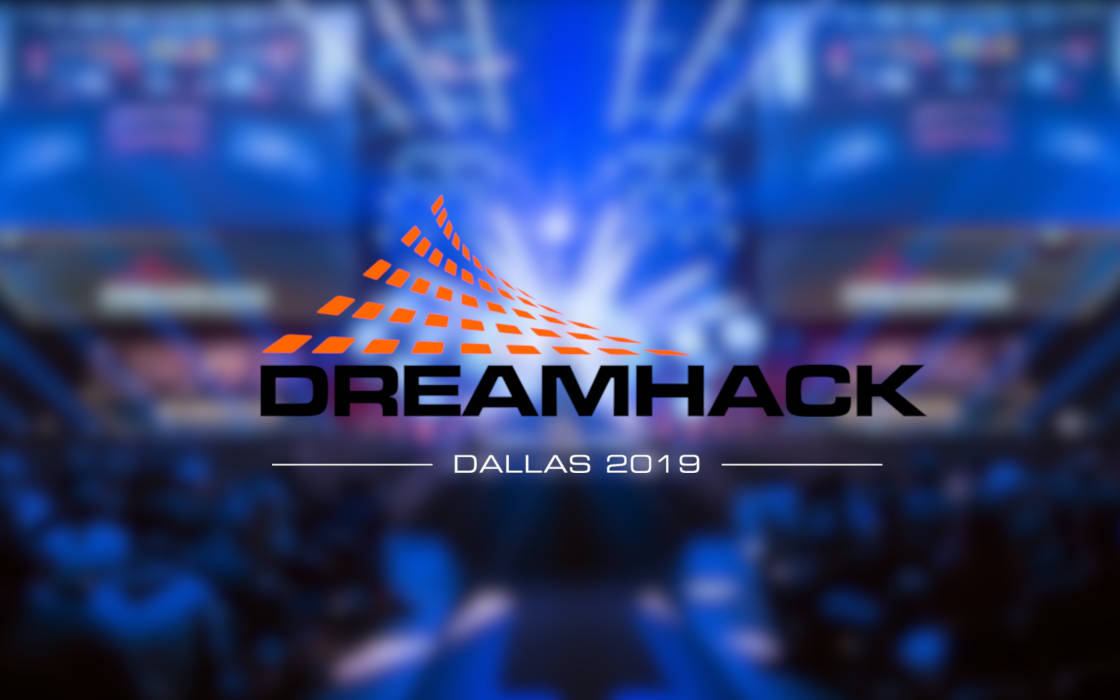 Swedish production company DreamHack is bringing the esports action to yet another locale. The Dallas event was announced just hours ago and it's exciting news. This move comes with a blend between high-paced CS:GO action and the festival itself, focusing on the virtue of gaming.
DreamHack and CORSAIR DreamHack Masters Hit Dallas
Swedish digital events organizer DreamHack just announced on Twitter that the company is hosting its next namesake festival and the CORSAIR DreamHack Masters tournament in Dallas, Texas. Both events will run simultaneously from May 31 through June 2, 2019 offering gamers and esports fans a rare opportunity to enjoy excellent CS:GO action on home turf.
WELCOME TO DREAMHACK DALLAS 2019! ???

Join us in 2019 May 31 – June 2 for our biggest North American festival yet as we combine the festival AND our premium esports arena experience, CORSAIR DreamHack Masters! #DHDAL19

? https://t.co/MB2bMDhNI7 ? pic.twitter.com/WKnbeDMMuK

— DreamHack (@DreamHack) October 18, 2018
This is big news for Dallas which will see one of the world's biggest gaming festivals head right for the home state of Texas. Beyond the anticipated CORSAIR DreamHack Masters, the event will also include cosplay competitions, music performances, side tournaments, and all sorts of bells and whistles intended to entertain the crowds.
If you are eager to get action on your hands, you can participate in the exclusive Bring Your Own Computer (BYOC) LAN hall event, which will pit you against any like-minded gamer looking for a quick skirmish or drawn-out fight.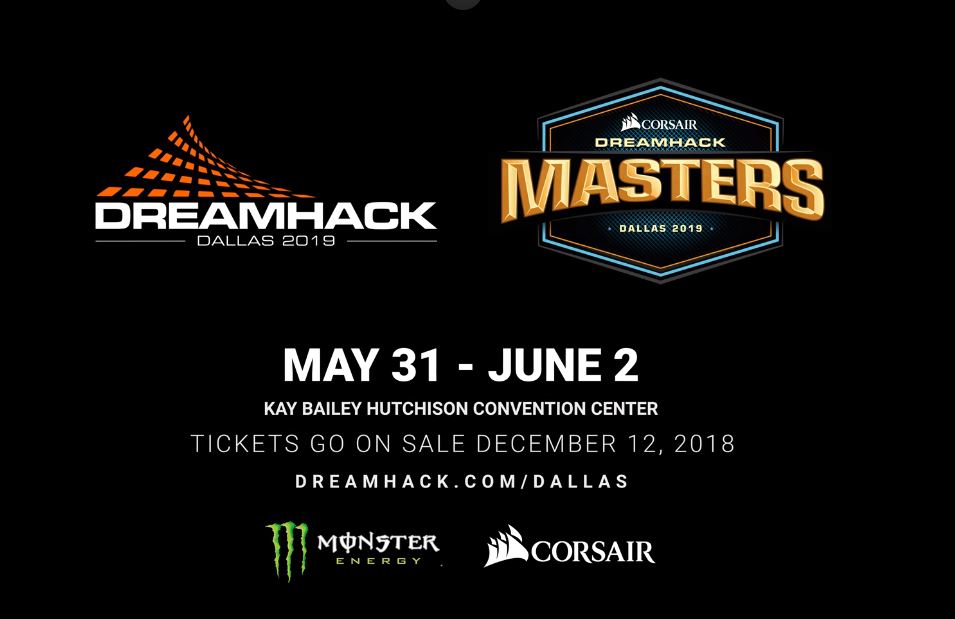 Previously, the event has been hosted across multiple venues throughout the United States, with DreamHack finding home in Denver, Atlanta and Austin. The organizers have managed to strike up a successful partnership with Monster Energy. In essence, DreamHack is one of the pillars of present day esports and its origins can be traced back to the dawn of competitive gaming on a mass scale.
DreamHack Dallas: We Have the Ingredients
DreamHack Dallas will run with a prize pool worth $250,000, which will be up for grabs for those who manage to emerge from the private group stage which will take on place from May 28 through May 30, but will be off limits for the throngs of gamers.
As to the locales, the hosts have chosen Kay Bailey Hutchison Convention Center Arena to bring the event to life. If you are worried about missing up on the action, don't be. DreamHack will broadcast all games from the event.
According to the available information, the Kay Bailey Convention Center will also serve as a venue of more events in 2019, seeing between three and four international events taking place on home turf.
This coincides with PUBG Corp.'s own plans. The company recently announced a partnership with South Korea broadcast company OGN planning to sow the crops of esports across the United States, using PlayerUnknown's Battlegrounds as an example.
The Kay Bailey Hutchison Convention Center is an inspiring venue, and we are positive that it will help us create an even better event for our North American visitors with the biggest footprint in the US yet."
DreamHack CEO Marcus Lindmark has expressed his delight with the achieved results. One of the key reasons for the festival picking Dallas as the next base of operation is the cited strong following there, Lindmark confirmed in the official press release published on the company's website.
The choice of venue was also not a chance decision either, with Lindmark extolling the virtues of the venue and describing it as "inspiring".
On a side note, this will be the second Masters event run on US soil after the event was officially inaugurated back in 2016. The 2019 tournament will feature 16 teams which will be divided into two groups. The top six teams that survive the Group Stage will be admitted to the following three-day action.
Tickets are coming out on December 12, 2018, so you will need to wait a bit longer to snap yours up! Thankfully, you can sign for a presale via the official page dedicated to DreamHack Dallas.