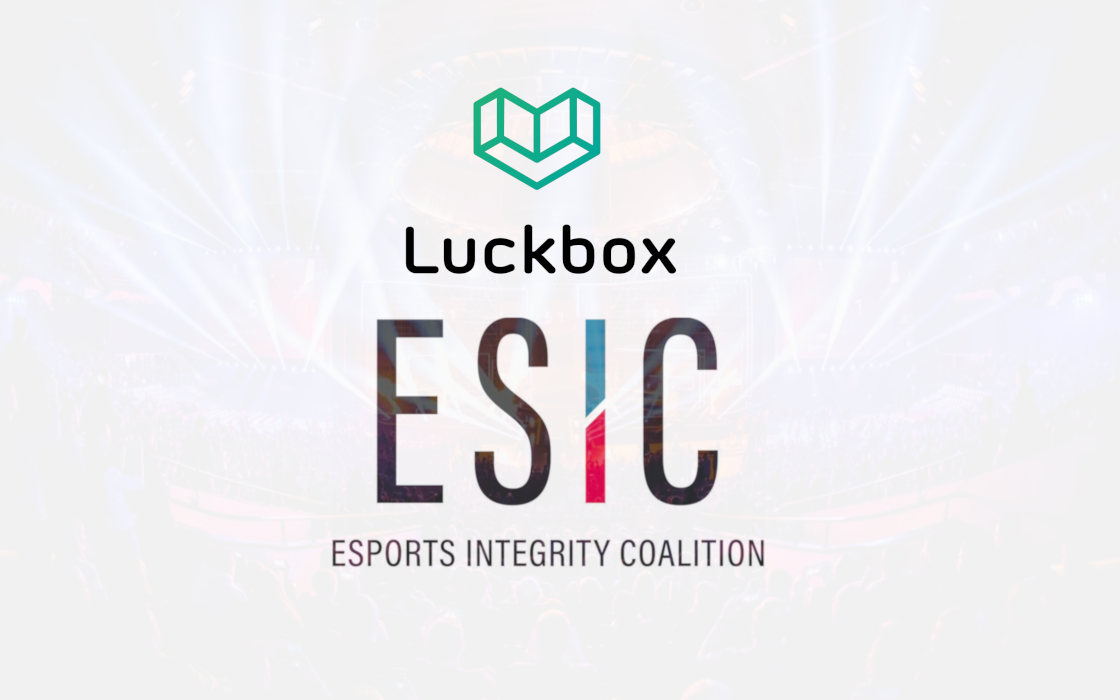 Cryptocurrency-supported esports betting platform Luckbox is calibrating its offer for the future. Early on October 24, the company announced that they had joined the Esports Integrity Coalition (ESIC), signalling their readiness and commitment to upholding the best betting practices in the industry.
ESIC and Luckbox, a Partnership is Forged
Joining alongside other notable agencies, cryptocurrency-supported esports betting operator Luckbox is now part of the ESIC family, an independent investigative body dedicated to ensuring the highest standards of integrity within esports. In essence, Luckbox wants to offer a "safe and secure" environment for fans to confidently place wagers on the outcome of competitive video games.
Luckbox has already demonstrated its commitment to accomplishing important benchmarks that help the entire company build a credible offer. Early in 2019, the company obtained a gambling license from the Isle of Man, one of the bodies authorized to perform audits intended to verify the fairness of betting agencies.
Taking the opportunity to comment on the company's future plans, Luckbox CEO Lars Lens said that the team behind Luckbox has a strong focus on integrity and "wants to offer the highest level of protection and security for players".
Mr. Lens noted that until ESIC was founded, there had been no centralized body to serve as a custodian of the principles the organization is upholding today.
"Luckbox's values chime perfectly with those of ESIC and I am looking forward to our teams working closely together.
The occasion elicited an equally enthusiastic response from ESIC Integrity Commissioner Ian Smith who said that welcoming new members to ESIC has been a "gratifying experience".
By adding a company with the ambitions of Luckbox, ESIC's global reach and effectiveness continues to improve, Mr. Smith continued, adding, "Responsible betting operators like Luckbox are the core of safe gambling on safe esports events and we look forward to working with them to provide punters with a great experience and esports with a secure interface between tournaments and gambling on those tournaments."
"I have made no secret of my views on betting in esports – that it can bring great value to the industry but only if it's done properly, with the right regulation and a willingness to educate the audience.
Endorsement has come from popular broadcaster and esports personality Paul "Redeye" Chaloner who has been helping Luckbox by advancing the cause of esports betting. Mr. Chaloner has been an active proponent of the segment.
ESIC's Members Grow and Expand
In other news, on Tuesday, October 23, founding ESIC member Unikrn obtained its own license from Isle of Man, with Unikrn CEO Rahul Sood commenting that the company has a rich offering that it's prepared to roll out in different markets, including Europe, South Korea and neighbouring Asian countries, and specific regions in Latin America.
This is a significant leg-up for the platform, which so far could only accept esports gamers from the United Kingdom and Australia, and the platform will equally allow users to wager on their own skill and performance in different competitions, including but not limited to PlayerUnknown's Battlegrounds, League of Legends, Heroes of the Storm and more.
Unikrn is now the world's first live betting company to get a license for crypto betting from the Isle of Man.

Today we launch new products including spectator and player vs house skill betting across 20 countries.

This is massive. Check it!

??

— Rahul Sood ? (@rahulsood) October 23, 2018
This has even more significant implications for the United States, where Unikrn is planning to roll out their skill-based esports betting in 41 states as part of a broader push to legitimize the segment following the repeal of the Professional and Amateur Sports Protection Act of 1992 in May, 2018.
Meanwhile, Luckbox continue to push towards a full launch in 2019, working on a diverse offer that will allow esports fans to commit wagers, follow esports tournaments and exchange cryptocurrency, in-game items and money in a risk-free environment.
In the words of Mr. Sood, "It's huge!".
Summary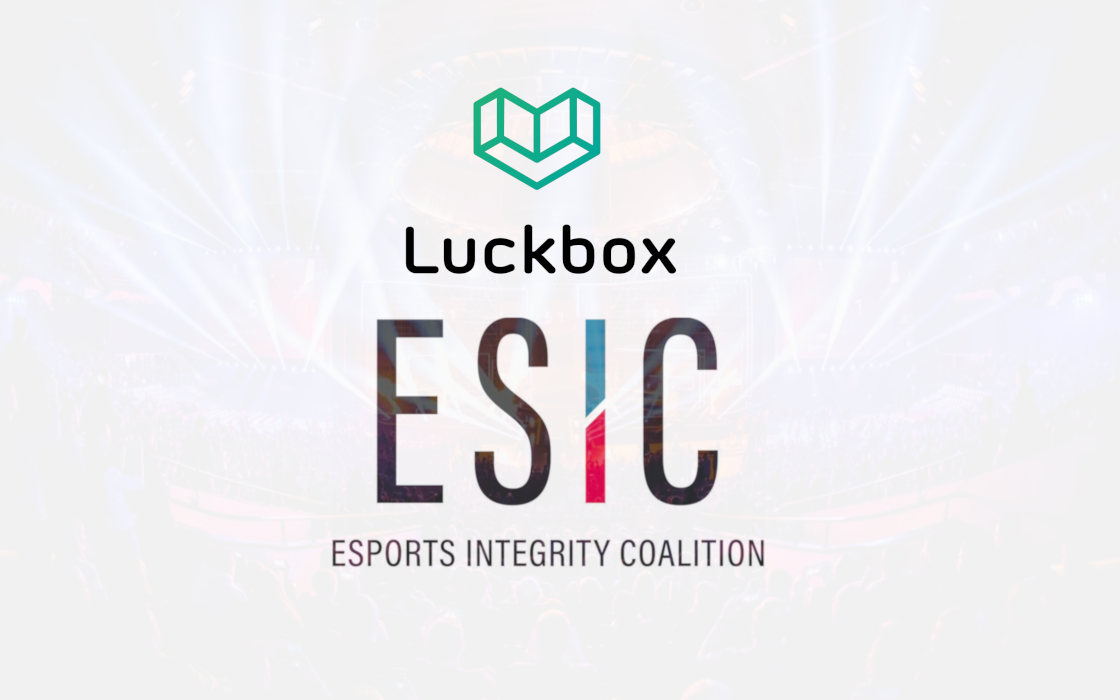 Article Name
Luckbox Joins the Esports Integrity Coalition (ESIC)
Description
Esports betting platform Luckbox has become part of the Esports Integrity Coalition's (ESIC) network of betting partners.
Author
Publisher Name
Publisher Logo